Bet365 GR Withdrawal Review
In search of a comprehensive review of Bet365 tailored for Greek bettors? Look no further! Our objective assessment aims to provide both constructive feedback and commendations where deserved. Expect an honest and unbiased evaluation of the pros and cons of this esteemed gambling platform in our review. By offering a completely accurate portrayal of Bet365, we empower you to make an informed decision regarding its suitability for your real money sports betting endeavors!
Bet365 GR Ratings Process
Bet365 Greece's ratings could involve various aspects:
Overall Evaluation of Bet365: 9/10
Bet365 GR presents an impressive 9/10 rating in our overall assessment. It stands as a commendable choice for sports betting enthusiasts among our GR audience. However, concerning online casino gaming, we find it lacks development. We suggest exploring alternative options for those interested in online casino games. Notably, Bet365 GR excels in its diverse array of real money bonuses, adaptable banking options, and exceptional customer service, marking its key strengths.
Sports Markets: 9.5/10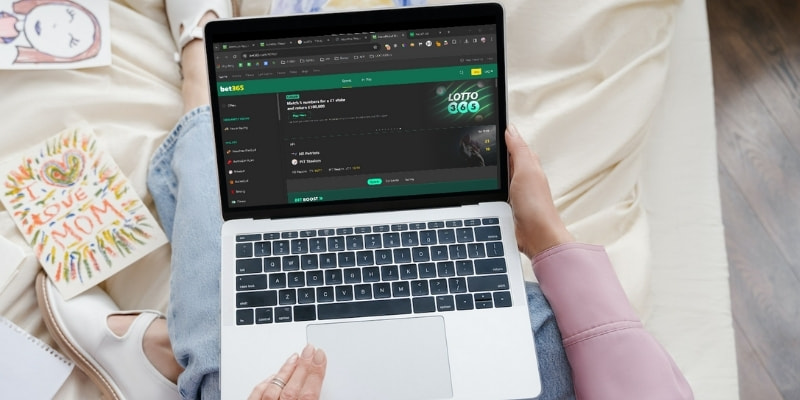 The sports betting options at Bet365 are exceptional, earning a rating of 9.5/10. For Greek bettors, it's an excellent platform offering a wide array of sports markets. From basketball to tennis and football, there's a plethora of betting options available for sports enthusiasts in Greece.
Bet365 Promotional Offers: 9/10
Bet365's promotional offers stand out, especially for Greek customers and regular bettors. These bonuses are plentiful, with a range of incentives provided daily. The deals primarily revolve around free bets, early offers, and parlay betting payouts across different sports. For those aiming to boost their online bankroll, there's a multitude of appealing opportunities available.
User Interface: : 9.5/10
The user interface of Bet365 GR receives a high rating of 9.5 out of 10 from us. Although the menus and tabs were well-structured, some pages were challenging to find as they were placed in links towards the bottom of the home page. Apart from this minor issue, the overall layout follows an intuitive design, boasting impressive visuals in terms of images and backdrop. Navigating the site is easy, making it an appealing and user-friendly platform.
Banking Options: 9.5/10
Scoring a remarkable 9.5 out of 10 in our assessment, Bet365 impresses with its array of banking choices tailored for Greek players. The platform offers an extensive range of methods encompassing credit cards, e-wallets, PayPal, online banking, and more. Deposits reflect instantly, granting immediate access to funds, while the entire customer experience remains fee-free, ensuring a seamless financial interaction.
Mobile Connectivity: 9/10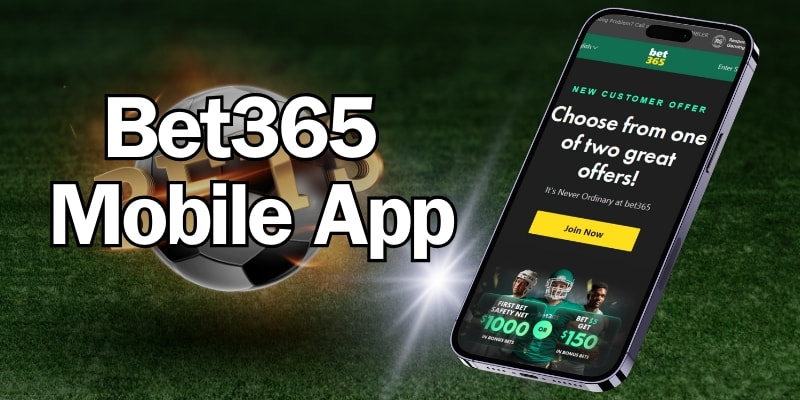 Scoring a solid 9 out of 10 in terms of mobile connectivity, our review of Bet365 highlights its accessibility across diverse mobile devices through a web browser and internet connectivity. Although there isn't a downloadable app, users can swiftly access the site by entering its URL, enabling quick online sports betting. The platform functions seamlessly on iOS and Android devices, including smartphones and tablets. The user interface maintains consistent handling and navigation, akin to the experience on a desktop PC, ensuring a smooth transition between screens.
Customer Service and Support: 9.5/10
Bet365 offers round-the-clock access to their service and support center through toll-free calling and live chat facilities. Additionally, users can reach out via email and anticipate a response within a 24-hour window. During our interactions, we encountered a helpful and well-informed team capable of swiftly resolving any issues, queries, or uncertainties. It's evident that Bet365 ensures top-tier service and support, available at any hour, catering to the needs of their customers.
Bet365 User Interface
Bet365 GR's User Interface welcomes users directly to their betting lines upon entering the URL. The primary green tab atop the home screen efficiently offers access to both sports and live in-game options. On the left side, a vertical bar showcases the wide array of available sports markets. The categorized navigation, including options like Popular, Frequently Visited, and Full List, enhances the ease of exploring different sports.
The layout is tidy and intuitive, ensuring easy location of various features. Additionally, a tab above the primary green one allows seamless navigation between the sportsbook and online casino. However, an unconventional element is the "Extra" tab, leading to the Promotions, News, Results, Site Features, and Open Account Offer sections. It feels somewhat disconnected from the main page, and it would be preferable if these were more prominently displayed on the homepage rather than tucked away on a secondary page.
Sportsbook Special Features
Bet365 boasts several distinctive features that greatly enhance the overall quality of the site's experience, earning our admiration for their unique perks and benefits. To explore these in detail, we highly recommend visiting Bet365 directly.
Among these standout features are the Bet365 Live Golf Tracker, Same Game Parlays available for Aussie Rules, Soccer, Tennis, and Basketball, Live Streaming for Soccer and Hockey, Cash Out, Edit Bet, My Alerts, Match Live, and Live Streaming functionalities.
Bet365 Sports Betting
Greek bettors at Bet365 can enjoy an extensive range of sports markets, catering to their diverse preferences:
Football: With its widespread popularity, football markets encompass various leagues and tournaments, both domestic and international, providing ample betting opportunities.
Basketball: Given Greece's strong basketball culture, Bet365 offers comprehensive coverage of basketball leagues worldwide, including the NBA and European leagues.
Soccer: Apart from football, soccer markets feature prominently, offering a plethora of betting options across different leagues and competitions globally.
Tennis: Tennis enthusiasts in Greece can indulge in betting on major tournaments like Wimbledon, the US Open, and other ATP/WTA events.
Esports: The growing interest in esports is also catered to, providing options for betting on various esports tournaments and competitions.
Other Sports: Bet365 doesn't limit itself to mainstream sports. It offers diverse options like Aussie Rules, cricket, cycling, darts, golf, motorsports, rugby, snooker, table tennis, virtual sports, volleyball, and more, ensuring a broad spectrum of choices for Greek bettors.
This extensive coverage ensures that Greek users have a plethora of options to explore and bet on, covering both local and international sporting events across various disciplines.
Bet365 Promotional Offers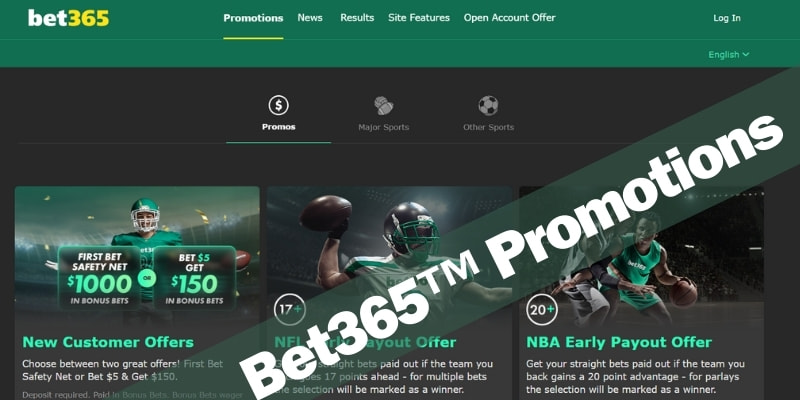 Bet365's array of promotional offers caters exceptionally well to Greek bettors, providing an abundance of bonuses specifically designed for sports betting enthusiasts. This online sportsbook excels in empowering its users with resources to bolster their online bankrolls, ensuring an impressive selection of deals across major sports markets featured on the platform.
For Greek bettors exploring Bet365 today, here are some standout deals currently available:
Welcome Bonuses
NBA Early Payouts
NHL Early Payouts
Multi Sports Parlay Bonus
Soccer Parlay Bonus
Tennis Parlay Bonus
2 Goals Ahead Early Payout Offer
No Score Tie Offer
Soccer Substitute Guarantee
These offers cater to various sports preferences, enhancing the betting experience while offering enticing benefits for Greek users on Bet365.
Real Money Banking Options at Bet365 GR
Bet365 provides Greek bettors with a range of effective banking options for handling deposits and withdrawals. Notably, the platform stands out for its absence of fees, immediate deposit processing, swift 24-hour payouts, and the convenience offered by methods like PayPal, Skrill, Cash transactions, and the Bet365 Mastercard.
Bet365 GR Deposit Methods
Deposit Methods at Bet365 are diverse, allowing free and instant fund transfers. For high-volume transactions, utilizing credit or debit cards, Cash, or the e-wallet Skrill is recommended. These methods suit high-stakes players seeking efficient transactions.
Bet365 GR Payout Methods
Payouts at Bet365 are expedited for users utilizing PayPal, Skrill, or Cash. The exclusive Bet365 Mastercard provides the advantages of a credit card with accelerated payout speeds. With this card, bettors can skip the usual 5-day wait for payouts to reflect, ensuring quicker access to winnings.
Bet365 GR Mobile App
Bet365 GR doesn't offer a downloadable app presently. However, Greek bettors can seamlessly access the platform via their mobile device web browsers with a stable internet connection. Compatible with iOS and Android smartphones and tablets, Bet365's mobile site ensures optimal performance, boasting excellent navigation and smooth handling on smaller screens. Our review confirms the absence of glitches or lags, delivering a flawless on-the-go betting experience for customers, making mobile betting with Bet365 a truly delightful experience.
Customer Service at Bet365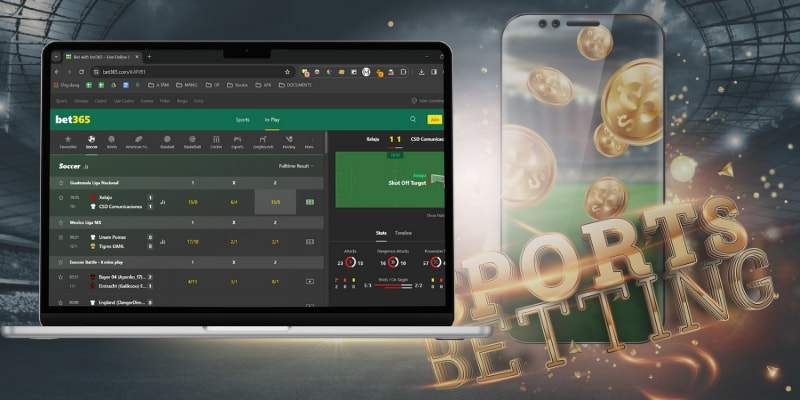 Bet365's customer service stands out as a highlight in our review, particularly for Greek bettors. The team exhibited exceptional friendliness, professionalism, and a high degree of knowledge regarding Bet365 operations. What we found especially convenient was the availability of 24/7 support through two channels:
This accessibility ensures that Greek bettors can easily reach out for assistance at any time, enhancing their overall experience with Bet365's customer service.
Customer Support: English
All languages (2)
Players from United States Not Accepted
Owner:
Lucky Stream Limited