BetOnline Withdrawal Review
BetOnline is an online betting site that has been rated as a very good betting site that is completely safe for you to play and enjoy. During our review, we considered players' complaints, reputation signals from other review sites and social media, estimated revenue, licenses, the provision of responsible gambling tools, quality of customer support, fairness of terms and conditions, withdrawal limits, withdrawal times, payment methods, as well as many other factors. So, if you were wondering if this bookie is safe or a scam? Read the full review below to learn more.
After further researching, we found BetOnline has an average revenue size. Our analytics is refined by our exclusive formula based on traffic, country, age, gender, and many other aspects to give this conclusion for its estimated revenue. We think bigger revenue betting sites generally will have enough financial capacity to pay for the big wins of the players while smaller revenue betting sites may face difficulty in paying gamblers when they achieve huge wins.
Withdrawal timeframe is an important factor that affects heavily on player's satisfaction. The timeframe of withdrawal of BetOnline are sometimes received some reports regarding slow and delayed payouts.
Bonuses
Deposit Bonus

50% up to $1,000

*T&Cs apply
Language options
Website: English
Customer Support: English
Live chat
Payment method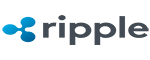 Sports & Markets
Show all (33)
Positives
Website supports 1 languages

The Terms and Conditions are translated into many languages

Helpful FAQs section

Supports multiple methods of Responsible Gaming

The bookie is online since 2004

Above average withdrawal limit
Negatives
The sport betting is only available in certain countries

Glossary.negativeOptions.vpn.1
Interesting facts
Optimal design for users in Europe

Medium international betting site

Accepts only cryptocurrencies

Long history of offering competitive NFL betting odds

Provide great collection of volleyball-related bets

The bookmaker was licensed by Panama
Latest user reviews of online bookmakers
New to online betting --Asked for and received instructions on how to use the freeplay bonus money I received. On line inquiries answered immediately -- They were also very helpful and responsive clearing up a problem with my first deposit -- MY error -- (I hit crypto currency by mistake). Also got an answer on how to retrieve by betting history
Betonline.ag are not people you want to do business with. They are thieves and they will do ANYTHING to avoid paying out YOUR money. They took money out of my account WITHOUT any notice or information, claiming that they paid a bet I won, twice. No records, no statements...just their word (which is not to be believed!) PASS ON THIS OUTFIT!!
(From Copeland Bates)Wow I join under new players sign up bonus,saying free spins & new players free roll,such a lie only emails I received from them is ty for deposits & now I brought in a $5.50 Omaha tournament and hit a full house & got logged out ( lost my bounty& my 300,00points & the person I had beat ,bust me with my chips lol I had to rebuy in wow& I lost my 11 bucks & they gave me 5.50 what a joke bad beat all the way around ,they should've a least gave me all my money back or a free entry back ,lol instead of him rebuying in he got bounty off me, terrible site & don't honor ther sign on promotions,Ms j diamond told me on email ,$5.50 best they can do lol what a joke& casino bonus is a really joke u gotta play play thru on the games they pick lol probably rigged I been playing 2 months & have yet to get email with any free spins or tournament,( promotion page str up lie
I am new to using bitcoin for payment and, quite frankly, need a lot of help to understand the procedures of transfer and working successfully with the cashier. My representatives have been very patient and helpful in guiding me through my misunderstandings and procedural ignorance. I am very thankful for the help I have received on this site.
Made several deposits and lost everything, until May 16, 2022. I finally made a little bit for once, that is until I made a withdrawal request. My FIRST EVER withdrawal was denied. Reason: none. Realized my withdrawal request was denied with funds still in my account so I tried again. Not only was I denied again, but the money I had earned was taken back, pretty much stolen not taken. I was told to disable my 2 factor authentication and change password. Obviously I questioned this but eventually disabled it and when I did all of my funds were depleted back to my initial deposit and my transaction history was suddenly gone. I realized I received emails about why they declined my withdrawals. The reason, I needed to complete a 10x rollover on a deposit. This should only ever apply to deposits with bonus codes, which I never EVER use for this reason. Speaking to customer service is a joke! They are people sitting in their house that will have no problem giving you a hard time. I was told to change my personality because nobody wanted to give me my money that I deserved. It was no accident. If you sound white, talk EXTRA EXTRA nice.
have had an account for a little while. Its been fine but has high withdrawal fees was my only real complaint before now. However today i received a call. She said she noticed I had logged in after not being on in a while and asked what i played. Ect ect she offered a poker bonus. deposit 250, get 250 bonus with no rollover and no attachments. I asked a lot of questions and it seemed fine. She said it would be unlocked after I play at a table. Ok. I do it. I play at a table for a bit. No bonus. I then see that for every $50 in rake they get, I get $5. So 2500$ in rake for $250. So she straight baited me into depositing by lying to me when i specifically asked about requirements and any catches with the bonus. Of course customer support cant help other than copying and pasting the same "Im sorry your having a bad experience......." nonsense, that they obviously tell to everybody they screw over. I'll never play on here after I blow through the money I got suckered into depositing. At least most of it will go to poker players so they get as little as possible. It's a shady way to do business. They cannot possibly be that happy they got $250 from me vs the thousands they wouldve gotten over the coming months and hopefully the thousands people don't put on there if i can possibly help it by telling this everywhere I can..
Got a check payout that bounced. Site has been asking for all sorts if documents for months now to prove the check bounced, which I have provided, over and over again. Still no refund. Check bounced March 9. It's May 14th and they keep saying matter is being escalated, this escalation is I think the 4th time now. You'll never deal with the same CSR twice, always a different fake name in responses. This last escalation has taken the longest to review so I'm hoping that's a good sign, and I'll see my money back in my account soon, but not getting my hopes up to high. I've been in contact with my bank, and they are also escalating matters on their end. This company is based in Panama, but their checks come from Canada. If you are in the US, do not request payout by check. I'll update this post if anything changes, and hopefully find a way to get my winnings of a measly $1100 to my pocket. I love the poker gameplay on this site, I really hope these guys can come through somehow.
They closed my account with a balance of over 500 dollars in February and then requested me to send two months' credit card statements. After reviewing the credit card statements, they said the money would be refunded to the credit cards. I've been waiting for this for over three months and have contacted customer services several times. They requested to have the statements sent again, but the credit card statements were already sent in February; this is an excuse to delay and not have the money refunded. Now, it's mid-May nothing has been solved; I haven't received the funds yet, and they keep telling me that I will be contacted in 48 hours. PLEASE DON'T USE THIS SPORTBOOK
Made $17,000 from $1500.00. Here is the thing, I know no one will believe. I should have withdrawn, I was greedy. One Saturday night, I bet $1000.00 of $ on live roulette. They made me lose like 14 bets in a row. Like all of them were coming the opposite. If I bet a low number, high number came up; if I bet black, red would come up or vice versa. The casino is 100% rigged, especially during weekends. One clear day, i could see the roulette ball jump. It was made with probably rubber with metal inside. Say i predcted red, it would roll back to black. All you see is pretty girls spinning the wheel and make you lose money. I don't know if they will pay out because i never requested one. But they request photo ID and bank statement which is all very personal for processing payouts. But their sports betting is good. They use industry standard odds. Gamble at your own risk.
Won some money in the Kentucky Derby but since it's not over a certain amount I cannot withdraw it Their suggestion was to add more money to my account so I could withdraw more Pay them more to get out my money that I won Lesson learned Thankfully it wasn't a lot of money