Betcoin.ag Withdrawal Review
Betcoin.ag is an online betting site that has been rated as a very good betting site that is completely safe for you to play and enjoy. During our review, we considered players' complaints, reputation signals from other review sites and social media, estimated revenue, licenses, the provision of responsible gambling tools, quality of customer support, fairness of terms and conditions, withdrawal limits, withdrawal times, payment methods, as well as many other factors. So, if you were wondering if this bookie is safe or a scam? Read the full review below to learn more.
According to our statistical data, we found Betcoin.ag has an above-average revenue size. Our analytics is refined by our exclusive formula based on traffic, country, age, gender, and many other aspects to give this conclusion for its estimated revenue. We think bigger revenue betting sites generally will have enough financial capacity to pay for the big wins of the players while smaller revenue betting sites may face difficulty in paying gamblers when they achieve huge wins.
Withdrawal timeframe is an important factor that affects heavily on player's satisfaction. The timeframe of withdrawal of Betcoin.ag are sometimes received some reports regarding slow and delayed payouts.
Based on the information we gathered in this review, we conclude that this platform is safe place that you can deposit and expect to be treated fair when playing here. If you have any difficulties when playing at this betting site, you can contact us via our Live chat system. Our agencies are available 24/7 and ready to support you for free.
Bonuses
Deposit Bonus

Not available
Language options
Website: English
Customer Support: English
Live chat
Payment method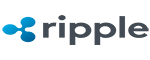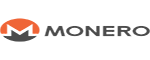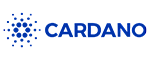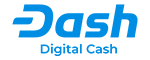 Latest user reviews of online bookmakers
SCAM SCAM SCAM. Please Read Below Carefully!!! Oh God!!! I came here to write what I see and then see all comments have similar experience! I even didn't win and lose half of my money! when I wanted to withdraw remaining half of my own money, submitted a withdrawal request and after hours I hadn't received money! then I submitted a ticket in the site and then after telling some nonesense to me, guess what?!!! Boooooooommmmmmmmm!!! I saw there is no account of mine in the site and they scammed me and stole another half of my money and banned my entire account and I have no access to do anything for claiming or even arguing about my money! all banned and my money gone!! stay 100000000 miles away of this site and even of betting at all (the second is my own opinion and believe me it's pure truth)
I've been a long time user of Betcoin and wanted to give what I feel are the positives and negatives of the sportsbook. Positives: Deposits: There are many 10 different options of crypto to deposit. The funds are available after 1 confirmation which means you can get your funds right away and start betting. They constantly look for new ones to add and even the fun meme coin in Shiba Inu Withdrawals: Again, there are 10 different options of crypto withdrawals. The withdrawals do have to be approved manually but on average the withdrawals seem to be sent after 15 minutes. The longest I've ever waited was about 4 hours and that was in the middle of the night when most of moderators were not on. I would like to see them have automatic withdrawals especially for long time users Live betting: I think this is the biggest positive of betcoin. It has livebetting for pretty much every sport so no matter what the time of day, there is something to bet on. Besides just having a lot of options of games, there is also a lot of options for each game in livebet. For example just looking now at a tennis match there are 47 different lines to bet including sets, MLs, spreads, and race to x games. This is really where it separates itself from most books. For example the other site I use (Stake) doesn't offer nearly as many lines or matches. It can be extremely frustrating not to be able to bet a match you want or with fair spreads. Support: Every ticket I have ever made has been responded to within 15 minutes. There is also live chat for issues but for the most part tickets get the best answers. Support has been very kind and informative. VIP: One thing I enjoy is the lossback/betback program where you get money back win/lose. The % aren't high but it really adds up over time allowing you to get even more bets in. I've never had any books that offer this, so it is really just a plus. Bonuses: Support is very generous with monthly bonuses as long as you are active. There are also initial casino bonuses up to 100% for depositing which can also help your bankroll along. Promotions: They have a variety of weekly promotions that pay out very generously for the competition. For example they have an NFL Handicapper Battle weekly where the top 3 share .02 in prizes. The field is pretty small with around 30-40 users so there is a great chance to place. Another promotion they have had is for casino where they partnered with playbetr for $25,000 GTD. I have placed in that every week and have racked up over $500. Again the competition is small so it is a great way to add to the bankroll Negatives: Live betting: At times you can get locked into a bet at odds that are unfavorable. For example if you are betting on a match and it is +100 and while the bet is locking, your opponent wins a point and the odds change to +125, you will still be locked into the +100. However if it is the opposite and it goes from +100 to -120, at most times the bet won't go through and you'll have to rebet at -120. I would like to see an update where this is an accept any odds button. As of now this is my biggest negative of the book and it is extremely frustrating. Bet Options - another thing I'd like to see added is to convert your crypto to USD$ which will lower your minimum. With fluctuating crypto prices at times it can be every expensive to even reach the minimum bet. For example with the way Shiba exploded, the min bet for that is currently $40. That is extremely high and could be stopped by having USD as your min. Overall, Betcoin has been the best sportsbook I have used and will be continuing using it for a long time. At times I've tried switching to sites like Stake but I always come crawling back.
I've played at betcoin for 3-4 years and It's one of my main gambling sites. I've been treated very fairly from them over the years even when we both disagree on a bet or judgment they treat each case with respect. There really isn't any other site like this were you can get this kind of support from admins in a quick time frame. They have great odds providers and I can always find the matches that I want to bet on in any sport, Live/Prematch. I've had maybe 2-3 withdrawal issues over the span of 3-4 years and 1000's of attempts but they were always fixed within hours. Usually takes 5 minutes to have my coins withdrawn and processing. Their Vip system is great and a big factor in why I continue to play there. They also have great promo's that keeps me coming back because they are actually winnable and fun unlike most things I've seen. I've played at twenty something sites over 12-13 years of gambling and Betcoin is truly the one I would regard as the safest option to not be screwed over on.
Scam from start to finish. Won't pay out bets or money. Customer service if you can call them that are arrogant and give very little help. If you want to bet go elsewhere
Betcoin treated me very well for years, this is because I was losing money. I recently opened a new account with them won and tried to make a withdrawal, before this would have never been an issue, what was it to them if I withdrew 0.1 btc when i had already deposited 3 btc. As soon as I was on a fresh account, and I was taking money out of their pockets (they didn't know about the 3 btc they already had of mine), they closed my account and didn't give me my winnings. Please do yourself a favour and gamble elsewhere. This place is a scam and will only give you your winnings if they are smaller than your losses
They will steal your money if you win too much. I have made deposit around 16mBTC/600€~, I have placed few bets and won around 30mBTC. After that I wanted withdraw my founds and made withdrawal request, They asked me for KYC verification, I have passed that but Randy said "This will be reviewed." after that David from support started asking weird questions like "How many sites did you max this on?" They claimed this is under review and they will contact within 7 business days. When I'm writting this review 10 business days have passed and they still haven't paid me out over 1500€ Avoid this terrible service. Edit: They blocked my account after this review.
100% a scam, although a sneaky one. I tied to transfer my balance out almost every day for 2 weeks with no luck. No support, and no help. At this point, all I can really think is that this is it is a complete scam. I will update my review if I get my money (winnings) back, I doubt that will ever happen. Don't be a sucker like me, stick to legit casinos that are regulated
Meh af site :D Deposits and withdrawals are mostly quick, KYC not needed (until u win a lot probably lol). Coverage is okay, layout is AWFUL and same with support, livechat might let u wait hours which is a joke. However they are legit (always gotta be careful with offshores anyway). Limits suck even on bigger markets but anything not top tier might as well not be covered since you can drop only pennies. Rly not a must have in ur portfolio
I was deposit money, play some bets and won. when I want withdraw my money, they suspended my account, told me that I was sent fake documents and keep my winnings and I cam withdraw just my deposit. If you lose your bets, ofcourse you didnt get your deposit back. They are in win win position. Or you lose your money or you give your deposit back. They are fraud!!! Dont deposit on betcoin.ag or playbetr!!!! They are the same!!!
For all folks looking for a new online bookmaker sports/casino/games/poker look no further. The site has a really cool internal chat system for members where the betcoin team keep every informed during the day. If you don't believe me sign up and see. betcoin.ag is the one, I've used multiple companies over the years bet365/willhill/ladbrokes you name it I've probably placed a bet there. Why betcoin.ag??? FASTEST DEPOSITS AND WITHDRAWALS you'll ever have this is a major factor for me. I could win at 12pm and have the funds in by bank account 1pm, name a company that does it that fast NONE. Pros:- FASTEST DEPOSITS AND WITHDRAWALS Lots of sportsbook markets and games including live. VIP bonus, betback and lossback balance. Great support team from chat service to logging a ticket. Good community and members. Cons:- UI of the site could do with a refresh in certain areas. Fractions as oppose to decimal betting but you get used to it If anyone else has got some good reviews, please share I look forward to hearing from you all.