Betzest Withdrawal Review
We have rated Betzest as a good betting site which is generally a good site to enjoy, but there are some notes that you might need to pay attention to. During our review, we considered players' complaints, reputation signals from other review sites and social media, estimated revenue, licenses, the provision of responsible gambling tools, quality of customer support, fairness of terms and conditions, withdrawal limits, withdrawal times, payment methods, as well as many other factors. So, if you wonder if this bookie is safe or a scam? Read the full review below to learn more.
After further researching, we found Betzest has an average revenue size. Our analytics is refined by our exclusive formula based on traffic, country, age, gender, and many other aspects to give this conclusion for its estimated revenue. We think bigger revenue betting sites generally will have enough financial capacity to pay for the big wins of the players while smaller revenue betting sites may face difficulty in paying gamblers when they achieve huge wins.
The modern banking system of the betting site has made it easy to cash out within the ideal timeframe for all banking methods. We have not received any reports regarding slow payouts, all payments are paid on a timely manner.
All the factors in this article have shown that this is a good betting site to deposit though you should deposit a small sum of money first before depositing with a bigger stake. If you have any difficulties when playing at this betting site, you can contact us via our Live chat system. Our agencies are available 24/7 and ready to support you for free.
Bonuses
Deposit Bonus

Not available
Language options
All languages (7)
Website: English
All languages (7)
Customer Support: English
Live chat
Payment method
Show all (19)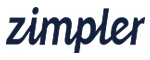 Latest user reviews of online bookmakers
scammed my money won on second deposit no bonuses used did kyc shortly after they closed my account
They are scammer and use very dirty scheme in paying you out . Regarding KYC this is just beginning and if you win big amount ; they would ask you for SOW .In regards the withdrawal limit , they will not follow their T&C . I advise you to be patient and post a complain . They delay the process in order to keep you playing and lose your winning . Stay away from this casino !! This casino running by bunch of crooks . Good luck
Just another fraud betting site that scam people once your deposit money u will never withdraw them as 'technical issues" arrise lying thieves STAY AWAY
DO NOT USE THIS WEBSITE, HEAVY SCAMMERS. once you try to withdraw they tell you they have technical issues until the point you threaten them to go public. After 2 weeks they finally paid me via much better now my funds are out and now they told me they decided to close my account LOL I have never done anything wrong besides asking for my withdrawals and they know that. They are haeavy scammers and I want you to use them, DO NOT use them even though they look legit at first but they are NOT! STAY AWAY
SCAM casino !!! Worst casino ever !!! Today I deposited 20 euro and contacted live chat asking for bonus because the one I selected didn't worked. Silvana refused to add me bonus saying minimum deposit should be 50. However I did asked for any other casino bonus but she refused to add it saying that there is no other bonus available. However I checked my email and saw email from casino offering 50% bonus with any deposit. I contacted live chat again and was speaking with Silvana again. She said because I played my deposit I won't get any bonus. But I told her that I did contacted her straight away and she said there were no bonus available. I told her that she is working in the casino and she should be aware of all casino bonuses every day. I don't understand how they are not communicating with each other. I asked for manager and she was not available. I have problems every week with this casino. About a month ago I won 10 euro from free spins and I can't play them or withdraw them until I have available withdrawal. It is impossible to withdraw anything because there is no winnings and all bonuses hide scamming terms and conditions. I would never use this casino and I would highly recommend to everyone to stay far away from this casino ! All staff are rude and ignorant same as Silvana today.
dont want to withdraw my money. i leave this casino you should too! never join this casino
I deposited 500€, was not allowed place a bet (cuz Germans are not allowed on the site) which I did not know was not possible in advance. So I wanted to leave again. Went through the tiring withdrawal process for more than a month and after getting my account verified I get my withdrawal rejected cuz I havent reached the rollover. WHICH I COULDNT CUZ I CANT BET. AND WHAT DO THEY TELL ME?! I SHOULD USE CASINO WHICH IS GUARANTEED LONG TERM LOSS AND I NEVER INTENDED TO USE; OFC THATS POSSIBLE. A JOKE, to try and rip me off like that never use this site edit: got lucky at roulette and dipped with twice my original amount LUL jokes on u betzest but still shameless. couldnt even withdraw via my original ewallet methods only via bank which they couldnt tell me in advance, just had to try and fail and waste time and nerves with this dog site. just incompetence and recklessness