CampoBet Withdrawal Review
We have rated CampoBet as a good betting site which is generally a good site to enjoy, but there are some notes that you might need to pay attention to. During our review, we considered players' complaints, reputation signals from other review sites and social media, estimated revenue, licenses, the provision of responsible gambling tools, quality of customer support, fairness of terms and conditions, withdrawal limits, withdrawal times, payment methods, as well as many other factors. So, if you wonder if this bookie is safe or a scam? Read the full review below to learn more.
According to our statistical data, CampoBet has a smallest revenue size. Our analytics is refined by our exclusive formula based on traffic, country, age, gender, and many other aspects to give this conclusion for its estimated revenue. We think bigger revenue betting sites generally will have enough financial capacity to pay for the big wins of the players while smaller revenue betting sites may face difficulty in paying gamblers when they achieve huge wins.
Withdrawal timeframe is an important factor that affects heavily on player's satisfaction. The timeframe of withdrawal of CampoBet are sometimes received some reports regarding slow and delayed payouts.
All the factors in this article have shown that this is a good betting site to deposit though you should deposit a small sum of money first before depositing with a bigger stake. If you have any difficulties when playing at this betting site, you can contact us via our Live chat system. Our agencies are available 24/7 and ready to support you for free.
Bonuses
Deposit Bonus

Not available
Language options
All languages (11)
Website: English
All languages (9)
Customer Support: English
Live chat
Payment method
Show all (40)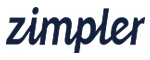 Latest user reviews of online bookmakers
Withdrawal took over 5 business days. Site has downright insane bonuses, but the payment is delayed and attempts are obviously made to have people wager their winnings back. Reviews are obviously paid/incentivized below. People blatantly posting account names. Play at your own peril.
I've been waiting for my payment for 6 days. There are 3 working days in the regulations. They keep explaining the same e-mail, I don't know if I will receive the money ...
Don't believe the clearly fake reviews here. Can't believe they have not been removed yet. I will tell you my genuine experience with this bookie. For the past month I have been trying to get my account verified, which is necessary to get paid. First they asked for my ID and proof of address, which is fair enough and standard practice. I supplied what they asked for and on 10th of June I received an email saying my account was fully verified. That only lasted until I requested a withdrawal. Then they suddenly also needed a photo of me holding my passport with Campobet website in the background. I supplied them with it and then a few days later they asked for a screenshot if my bank details. After I sent it, they suddenly another proof of address cause it was more than 90 days old (it wasnt when I first sent it!). I supplied them with a recent one but then a few days later they asked for a new photo of my passport (which was already accepted weeks ago!). And on and on it goes......any other bookie sends you clear list of the documents they need, and when accepted, that is that. Campobet instead keeps coming up with new 'requirements' in the hope I will eventually give up and they won't have to pay me. To me it is clear I will never get my money and I made a huge mistake depositing here. On top of all that you are allowed to deposit with btc, but not withdraw, and the maximum withdrawal is 500 euro, while you can deposit whatever you want. If I ever get paid I will let you all know, but I highly doubt it. Extremely shady company which will do anything not to pay. STAY FAR AWAY! Update: I did eventually get paid after many months. Still would not recommend this bookie to anyone.
Great book, great customer service, great quote, quick payment and many sport to make a bet
One of the best gambling sites online. Fast withdrawals, great customer support. Love It.
Great support customer, only site who has a cash out in Italy! Number one
Hi all, avoid this SCAM and save money and nerves. Very briefly. 1) I deposited 550 EUR, lost all in 10 bets. Those bets were no arbs on anything suspicious. 2) I received multiple offers for bonuses. Each day one email. After about 10 days I deposited another 400 EUR. NEVER applied for any promotion! 3) After that I realized my account is limited to 1 EUR per bet! The reason is DECISION of financial department. Nothing else. 4) When I wanted to withdraw, they refused me to pay due to: Please note that in order to make a withdrawal request, you have to complete the wagering requirements for your deposit. Currently, you have wagered: 0/400 EUR This is another fraud bookie. They decide without no reason to limit your account but do not tell you. The keep you spaming with offers in order to get deposit you can very hardly get back! So now they force me to place 400x 1EUR bet. Ridiculous. If you want to throw money from window, play there.
Terrible, terrible experience. Opened an account, made a few deposits and bets. A few days later I enquired about my signing on bonus but told that my email address was already in use?! Crazy how i was allowed set up an account with an address which was apparently used already. Told them it wasn't me and there was some mistake. They told me it was a duplicate account and that they "take fraud and money laundering" very seriously! I had deposited €50 ffs! 😂 Anyway, they then proceeded to give me the other customers log in details, i could see his deposits, bets, home address and phone number! Huge data breach! They was their hands of it all and tried to pawn me off with a €50 good will gesture. Myself and the other customer ( of the same name) are now taking legal proceedings against them. I would avoid setting up an account with these at all costs. Your personal details are not safe!
Very slow dealing with withdrawals and still haven't settled one of my bets from 2 days ago .
After already waiting for a long time for my withdrawal, and sending in all requested documents, today I was asked for my credit card WITHOUT BLOCKING ANY NUMBERS. In all my years of sportsbetting this has to be the most ridiculous request ever, and it is completely against every privacy law in Europe. They can get good money for it of course on the Russian black market, so they are just chancing their arm. These guys are pure mafia, in the same line as 1Xbet and 22Bet. If you win big you will never see your money. Please stay far away.