Casinia Withdrawal Review
We have rated Casinia as a good betting site which is generally a good site to enjoy, but there are some notes that you might need to pay attention to. During our review, we considered players' complaints, reputation signals from other review sites and social media, estimated revenue, licenses, the provision of responsible gambling tools, quality of customer support, fairness of terms and conditions, withdrawal limits, withdrawal times, payment methods, as well as many other factors. So, if you wonder if this bookie is safe or a scam? Read the full review below to learn more.
According to our statistical data, Casinia has a smallest revenue size. Our analytics is refined by our exclusive formula based on traffic, country, age, gender, and many other aspects to give this conclusion for its estimated revenue. We think bigger revenue betting sites generally will have enough financial capacity to pay for the big wins of the players while smaller revenue betting sites may face difficulty in paying gamblers when they achieve huge wins.
Withdrawal timeframe is an important factor that affects heavily on player's satisfaction. The timeframe of withdrawal of Casinia are sometimes received some reports regarding slow and delayed payouts.
All the factors in this article have shown that this is a good betting site to deposit though you should deposit a small sum of money first before depositing with a bigger stake. If you have any difficulties when playing at this betting site, you can contact us via our Live chat system. Our agencies are available 24/7 and ready to support you for free.
Bonuses
Deposit Bonus

Not available
Language options
All languages (10)
Website: English
All languages (9)
Customer Support: English
Live chat
Payment method
Show all (30)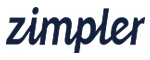 Latest user reviews of online bookmakers
BIG SCAM DON'T REGISTER. I HAVE DEPOSITED ON MYU ACCOUNT 2 MONTHS AGO. WON AND TRY TO WITHDREW THE MONEY SINCE JANUARY 2022. THE CLOSED MY ACCOUNT SAYING I NEED TO VALIDATE IT BY SENDING SOME DOCUMENTS. IVE SENT EVERYTHING THEY ASKED AND AS OF TODAY I STILL GET NO ANSWER FROM THE FINANCIAL DEPARTMENT (WHICH ARE REALLY BUSY ACCORDING TO THE LIVE SUPPORT SERVICE). IF YOU PUT MONEY ON THIS WEBSITE YOULL NEVER GET THEM BACK. BIG SCAM..MY ACCOUNT IS: LORENACOLOMBIANA
I started playing on Casinia couple a of weeks ago; everything was fine till I got lucky, won, and wanted to withdraw some of the winnings. It is now ten days that I'm waiting for my money and still didn't get it. As they say, the maximum waiting time should be about 3 days but as you can see this is not the reality of the casino. Now I'm hoping that this is not a complete scam and the money will eventually come through. I discourage you guys from joining the casino. As you can see from my experience this website is not reliable.
Hello. The payout was really quick! It only took a couple of days! Because of the bad reviews I didn't want to play at first, but I can only confirm that this casino is reputable 🤩! I got my winnings paid out today !!
Scam ! No chance to Cash Out Money! 100% Mafia and not legal ! Stole me 1000 Euros!
You know whats worse than gambling? Being cheated by the bookmaker. I don't think Casinia even has a system to allow withdrawals. Once your deposit is in, it is never getting out. I deposited some money via Trustly that was delayed by two days. The transaction was completed but I had already decided to self-exclude myself before deposit appeared on my account since there was no option for deposit limits. So my account is closed and I cannot verify that deposit anymore and it has been two weeks since that deposit was made, no refund has been issued. They keep saying they did not receive the deposit even though Trustly confirmed it and even provided me a payment reference. Just like that I lost 200 Euros...The customer support is not helpful either. EDIT: I had to write a complaint to a complaint forum to get my money back. It took me one month after closing my account to get my money back.
its really bad service they are providing after i waited 2 months to verify my account i request to withdraw my win but i have a limit ofcourse 🙃 i waited 10 days and thin the financial department cancelled my withdraw request and thin they told me i can't make the withdrawal i need to use a e-wallet !!! and always getting a new answer from the live chat bet not helping at all .. that really sad they have an amazing system and a wonderful dealer's but the process and procedure to get your money back its really impossible i prefer to use another website with fast response team to answer your reapplying emails :)
they limit you after one bet and then don't let you withdraw because you didnt reach the rollover requirements (just for deposit, didnt activate any bonus). funny thing you cant reach them anymore cuz you got limited after ONE LOSING BET (= no reason to do so, just money farming :D). So yeah either casino which is 99% rigged but never intended to play there anyway or 1000x 80ct bets on games id never wager on either aka I AM FORCED to gamble like a degen and then will probably have 1/3rd left if anything easiest cash ever for them dont deposit way better sites out there. Same goes for their sister sites btw EDIT: after a lot of mailing, livechat and complaining "administration" has decided that I am eligible to withdraw without rollovering my deposit. As it should have been in first place. So if you are reading this and in a similar position - go all out! They might eventually let u leave - dont give up and gamble ur cash in the casino. Still a bad system / trick & unbearably unhelpful support. but there is a way out I guess
extremely unacceptable handled by the Finance department. They can apparently just take your money, without doing anything wrong. I've been told that i have made a duplicated account, because i have used the same Credit card on two accounts. Even though it says in Terms and conditions (3.3) that you can't use the same personal address, phone number or IP address, in it which case i havent done. I've used my completely own. They decided to take my 60€ that i withdrew two days after i i requested it. And say that i can get my last deposit of 10€ back, even though i have deposited way more. This cant be acceptable and im very angry at how i got treated. My account is Doni12345
Stay away They never withdraw your money even if you have been verified