Cloudbet Withdrawal Review
We have rated Cloudbet as a good betting site which is generally a good site to enjoy, but there are some notes that you might need to pay attention to. During our review, we considered players' complaints, reputation signals from other review sites and social media, estimated revenue, licenses, the provision of responsible gambling tools, quality of customer support, fairness of terms and conditions, withdrawal limits, withdrawal times, payment methods, as well as many other factors. So, if you wonder if this bookie is safe or a scam? Read the full review below to learn more.
According to our statistical data, Cloudbet has a smallest revenue size. Our analytics is refined by our exclusive formula based on traffic, country, age, gender, and many other aspects to give this conclusion for its estimated revenue. We think bigger revenue betting sites generally will have enough financial capacity to pay for the big wins of the players while smaller revenue betting sites may face difficulty in paying gamblers when they achieve huge wins.
Withdrawal timeframe is an important factor that affects heavily on player's satisfaction. The timeframe of withdrawal of Cloudbet are sometimes received some reports regarding slow and delayed payouts.
All the factors in this article have shown that this is a good betting site to deposit though you should deposit a small sum of money first before depositing with a bigger stake. If you have any difficulties when playing at this betting site, you can contact us via our Live chat system. Our agencies are available 24/7 and ready to support you for free.
Bonuses
Deposit Bonus

Not available
Language options
All languages (16)
Website: English
Customer Support: English
Live chat
Payment method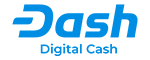 Latest user reviews of online bookmakers
weird reviews, honestly the top 2 site i've ever used, i bet here with crypto only, i have zero problems, litecoin deposits are there within 10 minutes, and withdrawals also 10-30min i haven't even had to upload my ID or anything, very fast, easy to use, no bugs, nice interface, huge array of games truly a 10/10
I must admit I was a little bit worried after reading some reviews on here after I had won some money at the casino. I had trouble withdrawing my winnings as it was pending with a message saying email not verified but it was. I got in touch with chat and they were very helpful. Cut a long story short after a few messages and emails it was sorted in a couple of hours and then I got an instant withdrawal. I can't fault their customer service and the casino is awesome too 👍
Excellent website! The sportsbook has a large selection of events to bet on with a wide range of markets. I have had no issues with payouts at all. Trustworthy site.
I read a lot of negative reviews from this site, and most of them claim it is impossible to withdrawal. I have not had an issue. You have to remember that they first follow their security procedures regarding a withdrawal, and then it is up to block-chain on how fast you get your money. This is pretty standard in the online gaming scene. If you want instant cash, then go to a physical casino. All my encounters with customer service has been great, Molly is fantastic and goes out of her way to help when she could easily just say "no". I wouldn't use any other site.
I had an exclusion with Cloudbet due to a gambling addiction. While I was excluded they continued to send me promotions and I had to email them again to tell them to stop. Eventually, because I am an addict, I tried to open another account. I entered my original email and the account said please use a different email as this one already exists. They did not mention the fact that it was an excluded account. I then entered a different email but used all the same details: name, date of birth the same. I then uploaded my ID and a selfie, so they knew for 100% certain that I was excluded but they verified the ID and allowed me to deposit 5,500 euro. I withdrew 1400 euro and left an open bet that I was very confident would win and informed the casino of my duplicate account so that I could put an end to the misery of gambling my money away. I assumed at the very least these winnings would be sent to me without issue seeing as if I had just left the account open I could have just withdrawn them, but I decided to let them know of their fault for the benefit of both parties. When I emailed to withdraw this money it was exceptionally difficult to get the remaining 1800 balance from the company. Eventually they emailed and said they would give me 2/3rds of the balance and then proceeded to say they considered the case to be resolved from both parties. I did not agree that the case was resolved and I believe all money should have been refunded never mind the balance minus a good chunk of it. This company does absolutely nothing to protect vulnerable gamblers. I get that I chose to self exclude and should not open more accounts but the blame cannot fall on a compulsive gambler as they do not have control over their gambling, that's the very definition. I did everything I could to get the account closed before I lost all of my money- I entered my phone number many times, I uploaded my ID and a photo of my face and they just verified it- how in the name of god does a company that requires a selfie and photo ID to verify the account not have a record of faces and IDs of excluded customers, I am a very severe gambler and therefore have attempted to open duplicate accounts to facilitate gambling with many many bookmakers, and this is the first one that has actually allowed me to. I am disgusted at this company any decent moral company would refund the money, these guys couldn't care less. A disgusting establishment that encourages self excluded players to continue playing.
Easy and quick deposit, wide range of sports to bet on (I bet on Chelsea vs Liverpool game), while casino is also very fun to play with. I initially lost my deposit but this is not Cloudbets fault, on my 2nd deposit I won my investment back and tried to withdraw. Withdrawal was fast and easy, especially compared to some of the traditional online casinos on the market today.
Good betting site👍 although one time my money was deducted but as far as i know it was added again shortly after. This was after talking to live chat that denied it. I dont know if this had anything to do with it or if it just fixed itself.
Betting itself is pretty alright, the withdraws are fast if you're having small amounts, if you withdraw more than 200€ they take more than half a day. The customer support is extremely fast, yet the decision-making of the betting department is questionable, since they seem to mostly just care about the profits. In Tennis, I bet on the beginning of a set on a player who retired 10 minutes after I placed the bet on him. Since I chose 'Match Winner', Cloudbet took my money. On the other side, if I would've bet on 'Winner Set 3', they would've simply voided all bets regarding the rules of the bookmaker. When I went into the Live-Chat, I told what was happening, yet the bookmaker decided to take the money instead of voiding it. Generally I would've been satisfied with the website, and I would've given a 4/5 since the markets are rather small, yet the odds were pretty good. But due to the void-experience, I'm only leaving a 1/5. Sorry.
Instant deposit but might be impossible to withdraw anything, soon to be waiting 4 days pending withdrawal...
Scam easy to deposit great games but impossible to withdrawal