EnergyBet Withdrawal Review
EnergyBet is an online betting site that has been rated as a very good betting site that is completely safe for you to play and enjoy. During our review, we considered players' complaints, reputation signals from other review sites and social media, estimated revenue, licenses, the provision of responsible gambling tools, quality of customer support, fairness of terms and conditions, withdrawal limits, withdrawal times, payment methods, as well as many other factors. So, if you were wondering if this bookie is safe or a scam? Read the full review below to learn more.
According to our statistical data, we found EnergyBet has an above-average revenue size. Our analytics is refined by our exclusive formula based on traffic, country, age, gender, and many other aspects to give this conclusion for its estimated revenue. We think bigger revenue betting sites generally will have enough financial capacity to pay for the big wins of the players while smaller revenue betting sites may face difficulty in paying gamblers when they achieve huge wins.
Withdrawal timeframe is an important factor that affects heavily on player's satisfaction. The timeframe of withdrawal of EnergyBet are sometimes received some reports regarding slow and delayed payouts.
Bonuses
Deposit Bonus

Not available
Language options
All languages (5)
Website: English
Customer Support: English
Live chat
Payment method
Show all (21)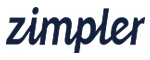 Sports & Markets
Show all (32)
Positives
A multi-lingual website

The bookie is online since 2016

Terms and Conditions are easy to follow

Phone call available

Supports multiple methods of Responsible Gaming

Multiple currencies in one account

Unlimited withdrawals

Wide range of selection of sport betting event

Instant deposit processing,
Negatives
Many restricted countries

Additional deposit fees may be charged by certain payment methods
Interesting facts
Optimal design for users in Asia

Medium international betting site

The betting site hold license from Malta, United Kingdom
Latest user reviews of online bookmakers
Good service but slow withdrawal with bank transfer.
Please please dont sign up, they will take you'Re money but dont dare win , they will need very intrusive ID including wage slips, photos of yourself with passport etc, even if you get pass this and withdraw, they have no intention of paying , i got told barclays bank had lost my payment, yes the worldwide institute of barclays had lost my £625 winnings and not a scam bookies from malta! AVOID
Absolute rip off merchants - they take a not-unsubstantial charge for withdrawals. Also far too invasive of privacy. They emailed me asking for personal information such as my employment status, job description, monthly earnings, etc. This was accompanied by a request to upload bank card and passport photos together with a utility bill from within the last three months. They can shove that kind of intrusion into my private life. How dare these dodgy bookies question me to this extent while pretending it's all for my own good. Who the hell do they think they are. This is Big Brother gone mad and no one should subscribe to it. If they're concerned about gambling addiction then let them place a weekly max £250 deposit on every account!!
Bunch of robbers. I tried to transfer 20 quid in my account and they took 40 ..that's fine.. but despite the payment going from my bank and its clearly in my deposit history in my energy bet account the money has never appeared in my account. Shame they were no issues prior to this. Customer service now asking for proof via my bank account however.. as explained 10 times in the last few days , I cannot send anything such as a screenshot due to security on the banking app. Also noticed they remove games a lot when it's clear they will be a goal scored. Which is rubbisb for me as I do 1st half goal inplays
This is the WORST betting company I have ever used. Avoid them at all costs. Won £90.50 on my account. Didn't ask for no verification before I deposited. Then I tried to withdraw the winnings then they all of a sudden wanted proof of verification. No problem I sent them everything they asked for and more. They kept refusing my documents for no valid reason just making up any excuse to reject them. This went on for 3/4 weeks. EVENTUALLY they accepted my documents and approved my withdrawal. Then to go on and close my account for no reason. So I wait for my withdrawal then to get an email stating they have tried 'numerous' Times to put my money in the bank but there was a problem with my bank and to contact my bank to see if incoming payments are switched on. I done this and the bank have told me there is no issue from there end (also have received a refund from another company with no issue yesterday). So I email them telling them what the bank have said and I have heard nothing back and still don't have my money. They are a joke and just try anything to not pay you. Disgusting company and should be looked into by trading standards.
I almost deposited my money to start betting on this site, but looking at the reviews I'm afraid to do so. I don't have a passport, I only have a national ID issued by the Zambian government (I am Zambian) which I'm not sure could be accepted during identity verification by this site. I tried to have my account verified before making my first deposit in order to avoid unnecessary complications in future but this is the message I received, "PLEASE BE ADVISED THAT FOR THE TIME BEING WE DO NOT REQUIRE IDENTIFICATION DOCUMENTS FROM YOU. Once it is necessary to verify your identity, address or payment method we will notify you and enable upload functionality in this tab."
Signed up for an offer they had and thought I'd give them a go. They sent me an email saying 50% Euro 2020 deposit bonus which got my attention. (Up to max £100) Reading through the T&Cs you have to bet on accumulators for your bonus bets and do so x12 of your bonus, which is a bit steep, but not unheard of. Keep reading though, this has to be done within 3 days with no bets allowed to be placed on markets that aren't settled within that 3 days. £1200 worth of bets within 3 days to keep your bonus!?! Just a sneaky way for people to put money into their account. Appalling. Avoid. EnergyBet, if you're going to offer a bonus offer a bonus, if 99% of your customers aren't going to be able to meet the terms then don't bother. Update: They have since asked me for my name and reference number, despite the offer being one that anyone can take them up on, the terms are clearly visible on their website. They are asking me for additional information in the hope I don't provide it so they can then ask Trustpilot to remove this review. Instead of asking me for pointless information which isn't going to change the terms of the offer you have on, you might want to look at creating offers that you customers can use properly. £100 bonus but only if you bet £1200 on bets within 3 days? Dear oh dear.
THEY TOOK MY WINNING MONEY AND CLOSED MY ACCOUNT! They closed my account for I had accounts before. So I won 1072 Euro and did withdraw 900 Euro but they took my wining money and just gived me back my deposit money 100 Euro. My account before I did over 3000 Euro deposit what about those money give me back then!! This site is a scam and taking the fastest exit to not give you the winning money! Iam so mad right now. I will not give up on this. I played sportsbet Username: Granit01
Amazing website and quick withdrawal. The only downside no horse or greyhounds betting
I'm reading lots of stuff about EnergyBet and whilst I wouldn't dispute anyone else's account or experience, I can only speak for myself. I decided to take advantage of a risky promotion involving a 100% bonus which had to be wagered on multiples with a 12x rollover. As fate would have it I was quite successful and my bank built up from £25 to in excess of £400 by the time I had fulfilled the wagering criteria. Having read some of the reviews on here I must admit I was quite nervous that I wouldn't see my money, however I requested a withdrawal and within about 24 hours it was in my account, no problems whatsoever. I would have no hesitation in using EnergyBet again. Like I say I can't speak for others, but from where I'm sitting I am satisfied and happy that this is a legit and professional operation.