GTbets Withdrawal Review
We have rated GTbets as a good betting site which is generally a good site to enjoy, but there are some notes that you might need to pay attention to. During our review, we considered players' complaints, reputation signals from other review sites and social media, estimated revenue, licenses, the provision of responsible gambling tools, quality of customer support, fairness of terms and conditions, withdrawal limits, withdrawal times, payment methods, as well as many other factors. So, if you wonder if this bookie is safe or a scam? Read the full review below to learn more.
According to our statistical data, GTbets has a smallest revenue size. Our analytics is refined by our exclusive formula based on traffic, country, age, gender, and many other aspects to give this conclusion for its estimated revenue. We think bigger revenue betting sites generally will have enough financial capacity to pay for the big wins of the players while smaller revenue betting sites may face difficulty in paying gamblers when they achieve huge wins.
Withdrawal timeframe is an important factor that affects heavily on player's satisfaction. The timeframe of withdrawal of GTbets are sometimes received some reports regarding slow and delayed payouts.
All the factors in this article have shown that this is a good betting site to deposit though you should deposit a small sum of money first before depositing with a bigger stake. If you have any difficulties when playing at this betting site, you can contact us via our Live chat system. Our agencies are available 24/7 and ready to support you for free.
Bonuses
Deposit Bonus

Not available
Language options
Website: English
Customer Support: English
Live chat
Payment method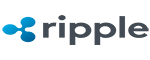 Latest user reviews of online bookmakers
Khamo here, where my next edition of how terrible this family of casinos is when it comes to... well, just about everything! This weeks post episode topics: "Customer service..? Or lack there of?" and "How to cheat your players and justify it! The GTBets Way!" (In all fairness, this happens to also be the motto of drake and gossipslots, but I'm about 99.9% positive it's the same customer service team that services all three sites.) This was a fascinating week for me whilst dealing with these sites customer service departments. It started with gossipslots, where I made a deposit and was waiting for my lcb shop purchase of some free spins, which I thought I received and turned out to have been some random deposit bonus. I played them, realized they weren't my shop purchase and neither accepted or denied the bonus of a whomping $2, to which I then had a rollover applied to of something along the lines of 80x (a fairly common sizing for gossip and drake). I contacted customer service to let them know I did not want this bonus, and that I was mistaken in thinking those spins were my ones from LCB. They told me, in different words, too bad. As per usual, they ascribed to the policy of "we don't really care about you, we just want your money, and we're going to make it as difficult as possible for you to get it back...BUT we know you'll keep coming back, because we understand the mind of the gambler...) <-- So I'm taking some artistic license with this... apparently in a covid-19 society we can do as we please, as long as we keep our social distancing to an appropriate separation. Onto today, and much to my own dismay... If you've read some of my prior reviews, you may know I have a very special place in my heart for the game "Timebender," which of course is an exclusive to these three casinos... I see on gtbets that their current deposit promo is for free spins on timebender, with $50 being the minimum deposit. I told myself not to do it after I swore off gossip and drake the other day, but alas, today I go to the cashier and line up my deposit for $50. I input the exact amount of LTC requested, coinbase automatically adds their fee on top of that so as to send the proper amount, and click- a few minutes later I see my balance update (a few minutes mind you, well within the allotted 30 min that that deposit amount is supposed to be honored for), $49.90. No free spins. "UGH, now I have to deal with Customer-not-service" I think to myself. I explain my situation, and guess what?! Barely even an apology, and a "nothing we can do about" response. I heed you steer clear of these casinos. I'm honestly shocked to see any good reviews, especially ones that claim they have good customer service. I have had a small handful of positive experiences with their staff, and a garbage truck full of bad ones. The few good reps do not make up for the rest. Find yourself a different house, in my time here I've cashed out once, and that was my initial deposit to GT, and that has been it. If you want the quality you'll get from these casinos, find a dog with a case of bowel irritation, shovel it's business into a toilet, throw your money in with it, and flush! It'll be just like playing slots or anything else at these casinos. Thought I'd be able to post photos of my interaction with the gtbets rep, but I dont see an option to attach files here. Anyway, there's my Sunday don't play here Funday review. Cheers Khamo Also- during this unprecedented pandemic, I hope you all stay healthy and stay safe. As always, good luck wherever you place your bets!
GTbets is a regular stop for me. I have had a lot of luck on the 3 card poker, video poker and blackjack. That being said, not so much with the slots. Great customer service and decent bonuses keep me coming back. The withdrawal process is average wait time here. An above average casino which offers sports betting as well.
I've been a GTBets client for a few years now. I play at the sportsbook as well as the casino. I agree that they have some tight games, but that's just BetonSoft software. I'm sure that Drake & Gossip Slots are the same. The RTP is probably set at 91% - 94%. The thing is, tho, is that they are very consistent. Gameplay is consistent. Bitcoin payouts are consistent. If it takes 5 days, it takes 5 days, and will always take 5 days. That's not been my experience, tho. Never more than 3 days to receive a payout, whether it be $300 or $2000. The bread and butter of GTBets is their sportsbook which is rated in the Top 10 in nearly every important monitoring site. Because their sportsbook is super effective, that, of course, carries over to the casino. This spot pays off, and their business practices are extremely consistent. BetonSoft is just tight anyway, but you can trust your money with these guys and you can count on anything they say they're gonna do, they'll do it...absolutely on key everytime. GTBets is only 1 of 2 sportsbook/casinos that will have my business for the rest of my gambling life. They are that good and trustworthy!
After been playing at this casino for over 3 years i only manage to cash out once. In the amount of $300 and that still take days and days for me to acquire the withdrawal. I think most of the game on here is rigged. The same goes for their sister site drake and gossip slots casino. I wouldnt recommend anyone making a deposit. Oh and not to mention BTC withdrawal minimum is set for $300 and as far as for credit card wire transfer the minimum is $100 and it has the fee of $60 hahah they must be joking right. And that wire transfer payout will take forever to hit your bank. Beware, i would stay away from this casino.
So far I like this site alot. Its sister sites have always been where I spend almost all my money!! I dont understand why I cant claim,the first deposit for this site as it doesnt show on the list but gossip and drake do. Any help with this would be greatly appreciated. Thank you
The first deposit bonus is very nice the wager is a little bit high but with a little luck on a big win im sure you can wager it.They do offer betsoft games and i really like them because of the 3d graphics.I think they are missing live casino which is a down for me but they have some table games with random number generator.many payment options to choose from maybe i will give this one a try.Also they have horse races wich can be very fun sometimes.
I been a member on gt bets for over 5 years. I like to bet on sports. the cool thing about gt bets sportsbook is they always send me birthday gift of free money. they have the typical betsoftt casino, I mainy bet on sports here.
When it comes to online play, sports are my favorite. Although GT Bets doesn't have the best odds of online sports books but they do pay in a timely manner when you withdrawal. Unlike some books that make withdrawal a risk. GT was right on top of my withdrawal. I also like that they have same freeroll tournaments as Gossip Slots and Drake casino. No problems with customer service. And they offer occasional free wagers (recently a 5 dollar freebie on the Kentucky Derby. Another unique perk when you sign up you get to pick your favorite teams in pro football, pro basketball, college football and college basketball, each time you wager on one of your favorite teams you get a free half a point. That half point may not sound like much but in the game of sports betting it can potentially be a HUGE advantage.Oh and you get to pick not just one favorite team but 2 in each of the afore mentioned.
casino seems to be exactly the same as any betsoft casino: gossip slots, drake... good casino free roll.tourneys have gotten a $1500 payout from drakein the past hope gt uses same cashier system
flat out garbage! dont sign up here and for sure dont deposit! when i did last month after seeing a $10 bonus ad on lcb site not only did they not give me the bonus (even though i used the link and posted about not getting it) but i went ahead and played the freeroll tourney then made 2 deposits totalling $120 but the next day when i signed in to play the freeroll tourney again my account was disabled and live chat did not give me any answers as to why they just told me i couldnt hold an account there and ended my chat. i was soo upset i didnt call their support phone line because of what i felt like i may say about their actions and response or reasoning for them. im not as tacky a person as they are a business i was closer than iv ever been to filing a chargeback on the deposits i made than ive ever been. i have waited a month to review waiting to see if they willingly chose to refund my deposits due to me not being able to hold and account yet them taking money from me through it anyway but almost a month later my bank doesnt see any refunds from any merchant so i am telling all now , DO NOT PLAY AT THIS CASINO UNLESS YOU DONT MIND GETTING ROBBED AND DISRESPECTED!