JQKClub Withdrawal Review
We have rated JQKClub as a good betting site which is generally a good site to enjoy, but there are some notes that you might need to pay attention to. During our review, we considered players' complaints, reputation signals from other review sites and social media, estimated revenue, licenses, the provision of responsible gambling tools, quality of customer support, fairness of terms and conditions, withdrawal limits, withdrawal times, payment methods, as well as many other factors. So, if you wonder if this bookie is safe or a scam? Read the full review below to learn more.
According to our statistical data, JQKClub has a smallest revenue size. Our analytics is refined by our exclusive formula based on traffic, country, age, gender, and many other aspects to give this conclusion for its estimated revenue. We think bigger revenue betting sites generally will have enough financial capacity to pay for the big wins of the players while smaller revenue betting sites may face difficulty in paying gamblers when they achieve huge wins.
Withdrawal timeframe is an important factor that affects heavily on player's satisfaction. The timeframe of withdrawal of JQKClub are sometimes received some reports regarding slow and delayed payouts.
All the factors in this article have shown that this is a good betting site to deposit though you should deposit a small sum of money first before depositing with a bigger stake. If you have any difficulties when playing at this betting site, you can contact us via our Live chat system. Our agencies are available 24/7 and ready to support you for free.
Bonuses
Deposit Bonus

Not available
Language options
All languages (4)
Website: English
All languages (4)
Customer Support: English
Live chat
Payment method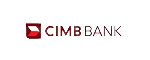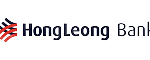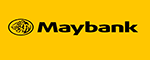 Latest user reviews of online bookmakers
As beginners without any issue, JQK allows you to play on any wagers or variances as you like in accordance to the individual game rules. Suddenly JQK can alter the rules for their favourable advantage that players are only allowed to increase bets when winning and decrease or flat bets when loosing.
They also have banned slot games without informing the new players. These banned slot games are unlocked in their platform where the players could play freely and unknowingly at the hidden banned slots.
JQK would only inform and warn players about hidden unfair rules and banned slots when cashing out withdrawal payments.
Stay away from JQK for altering game rules with unfair practices to players and without transparency for players to know in advance notice of these unfair rules and banned slots so that players can be aware before playing their casino games.