Karamba Withdrawal Review
We have rated Karamba as a good betting site which is generally a good site to enjoy, but there are some notes that you might need to pay attention to. During our review, we considered players' complaints, reputation signals from other review sites and social media, estimated revenue, licenses, the provision of responsible gambling tools, quality of customer support, fairness of terms and conditions, withdrawal limits, withdrawal times, payment methods, as well as many other factors. So, if you wonder if this bookie is safe or a scam? Read the full review below to learn more.
We have also estimated its revenue and found out that Karamba has a small revenue size. Our analytics is refined by our exclusive formula based on traffic, country, age, gender, and many other aspects to give this conclusion for its estimated revenue. We think bigger revenue betting sites generally will have enough financial capacity to pay for the big wins of the players while smaller revenue betting sites may face difficulty in paying gamblers when they achieve huge wins.
Withdrawal timeframe is an important factor that affects heavily on player's satisfaction. The timeframe of withdrawal of Karamba are sometimes received some reports regarding slow and delayed payouts.
All the factors in this article have shown that this is a good betting site to deposit though you should deposit a small sum of money first before depositing with a bigger stake. If you have any difficulties when playing at this betting site, you can contact us via our Live chat system. Our agencies are available 24/7 and ready to support you for free.
Bonuses
Deposit Bonus

Not available
Language options
All languages (7)
Website: English
All languages (7)
Customer Support: English
Live chat
Payment method
Show all (26)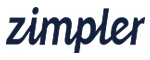 Latest user reviews of online bookmakers
Another disgusting site that just takes and takes. No bonus on games for hours on end and they charge you to deposit your own money!! Won't be spending another dime on this thieving scam of a site. Anyone who has more sense than me-STAY AWAY 🤬🤬🤬🤬
Had no issues with this site except my docs not being verified when I sent them in but this was sorted quickly after a 5 min chat on live chat and withdrawal was in my account within the hour. Good selection of games.
Please don't have anything to do with them. They ask for documents to withdraw even the smallest amount of winnings and their document upload feature doesn't work. No other site I have ever used would do this for very small sums. Emails are from addresses which can't be replied to. If you use this company, you can just wave goodbye to any chance of recovering your stake, let alone any winnings, if my experience is anything to go by. Avoid. Stick to well-known brands if you have to bet. Better if you do something else with your money.
Deposited and the money was taken from my bank but not added onto my account to play with! Stay away from this casino!! Yes it has a good selection of games but trust me this not one for good customer service as I'm still waiting and just keep getting the same answers from them saying it's been passed on to the right team. I'd like to speak to the right team not just be sitting here waiting for it to get resolved! There thieves and scammers! STAY AWAY!!!!!!!!
Joined a few days ago great selection of games won couple of times payment quick really great site
Seems like these people just don't want to pay out constantly asking for same documents when talk to anyone on chat they cut you off no help at all! withdrawal still pending! although when depositing happy to take money without documents. Ask me to upload documents which I did then asked advisor to check these have been received as it wasn't saying they had been so she said no they havnt been I'll do this for you sent all the documents over again for her to do for me. Few hours later still no change so speak to someone else who says no not been received ask her to do it like the last lady said she would then she says oh I will check this for you.. get cut off again! Never again will I use this site and I advise anyone to stay well clear
I just got scammed doing bank transfer top me balance up please keep well clear is no cash out button take half hour settle bet asking for bank statements now proof is been sent I sent screen shot of my bank showing is been sent please don't use you been warned and is very slow as well watching bets
Erm…… why all the negative reviews! I have lost money on this site overall (only a little), but the site pays out quick with little hassle and a great selection of games
Scam! Do not payout.... Do not trust or use this site!!!!
Hate this site!!! I was drawn to it because of the enormous game selection they offer which is the only pro about the site I can list. I deposited to place a sports bet on American Football. I was automatically credited with a bonus which at first glance seemed great! I ended up winning my bet and profited close to $1,600. I tried to withdrawal and discovered that because I used the bonus money 33 percent of my winnings were unavailable to withdrawal and had to be gambled first. I lost $600 on slot machines min betting over the course of 2 hours. Pretty sure I didn't get a single bonus which seemed quite fishy to me…. I eventually reached a point that I could cash out my money at around $1,000. That was 7 days ago and it still has not been processed. I've messaged support several times and continue to get the same response. "It's being reviewed and we'll email you when it's approved" It's been an extremely frustrating process would stay far away from this site!