Lady Linda Withdrawal Review
After our careful review process, Lady Linda is rated as a bad betting site that has no guarantee that you can have an enjoyable gambling experience. During our review, we considered players' complaints, reputation signals from other review sites and social media, estimated revenue, licenses, the provision of responsible gambling tools, quality of customer support, fairness of terms and conditions, withdrawal limits, withdrawal times, payment methods, as well as many other factors. So, if you wonder if this bookie is safe or a scam? Read the full review below to learn more.
We have also estimated its revenue and found out that Lady Linda has a small revenue size. Our analytics is refined by our exclusive formula based on traffic, country, age, gender, and many other aspects to give this conclusion for its estimated revenue. We think bigger revenue betting sites generally will have enough financial capacity to pay for the big wins of the players while smaller revenue betting sites may face difficulty in paying gamblers when they achieve huge wins.
The modern banking system of the betting site has made it easy to cash out within the ideal timeframe for all banking methods. We have not received any reports regarding slow payouts, all payments are paid on a timely manner.
After our proper research, Lady Linda is a bad online betting site which means you should not deposit and play here. If you have any difficulties when playing at this betting site, you can contact us via our Live chat system. Our agencies are available 24/7 and ready to support you for free.
Bonuses
Deposit Bonus

Not available
Language options
All languages (7)
Website: English
All languages (2)
Customer Support: English
Live chat
Payment method
Show all (10)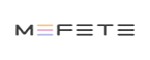 Positives
Just a few restricted countries

A multi-lingual website

Easy to navigate and clean website design

Live Chat works 24/7

Support multi-currency
Negatives
Registration requires many steps

The betting site does not have any mobile applications
Latest user reviews of online bookmakers
I receive my payment! Take longer then usual but I receive today!
i have withdrew £350 on the 13/12/2021 and still not received it they sent me a screenshot showing them sending it from dubai. I seen a payment reference so I called my bank only to find out the payment reference is invalid an no such funds were attempted to be delierverd they said they will investigate on 20/1/2021 and take 5 days to come back after waiting they just emailed a screenshot of the original payment reference and are ignoring my request of the new payment info. AVOID AT ALL COSTS
They also scammed me and double charged for a deposit. Yet telling me there wasn't two payments but my bank account clearly shows two different payments with two different payment IDs - which I also sent to them but they have the audacity to say their decision is "final"
Same as JC, been waiting since mid-September for £500 withdrawal and refund of £40 that one of their shady partners took out of my account twice. I've written it off, but I'll keep pestering them.
*update* I have written off the £500 from mid-September, however emailed once more to close my account. They actually responded this afternoon (shocker) "thank for you the email, we have you now closed your account" End of an era… I hope they enjoyed my money. Has anyone been paid yet? Still waiting for a £500 withdrawal from 13th September which I am guessing I won't be receiving… I have chased so many times and have either been ignored or received the same 'sorry it takes time as we use foreign payment system bla bla boa' response which is quite comical. I wanted my account closed and for them to delete my identification documentation's as they're clearly a bunch of scammers, however they said 'they value me as a player and that they are sorry for the delay, and they have added £50 to my balance'. Obviously another ploy for you to play then not pay out. I would stay very very clear from this casino, it's a dangerous game.
Made two withdrawals 24th and 28th September and still not received either please avoid this site as they are now ignoring my emails
2. Payout fast. Very Good Casino
In response to the last review. Requested payout very early October and reallt didn't think I was getting it. Disappeared from pending about 3 days after request. Got paid about 2 weeks later. Was very random,no communication and they had even closed my account but I had the payout. I had threatened with Action Fraud and my bank was on to them aswell. I was shocked. Really.
UPDATE - absolute scammers, they've removed my balance of £46k completely, citing below term. - I played video poker normally, no bonus or comp points. They just won't pay, or prove any terms were broken. DO NOT PLAY HERE, THEY WILL NOT PAY OUT. ROGUE CASINO. 9.11 Company reserves the right to withhold any withdrawal request, which includes to remove all bonuses or winnings in the case of Irregular Play in case of the followings: Placing total bets equal to or greater than 30% of the value of the smallest deposit currently in play. Including purchasing in-game features including but not limited to free spins with a total bet amount of 30% or greater than the value of the deposit. Placing wagers that are 30% or more than the value of the bonus (the smallest one among them) currently in play within the bonus wagering requirements are fulfilled. UPDATE - Now waiting over 3 weeks for a withdrawal sitting in pending. Was advised withdrawals would be faster now since weeks & weeks of delays, but 3-4 weeks for a small withdrawal is still very slow & very worrying. UPDATE - finally paid, 1 month from withdrawal. Now waiting 3 weeks since made next withdrawal, no answer, still pending. Has anyone else been paid? Won a fair amount here, was paid out £500 twice a week in Aug. Then once in Sept, then the payments stopped & was waiting for weeks. Had a withdrawal pending since 6 Oct - support asked me to cancel & re-withdraw on the 16th as they had 'a problem with their payment provider'. My withdrawal disappeared from 'pending' on the 21st Oct, but still nothing in my bank 5 working days later. MC how long did it take from nothing in pending to getting in yr bank? Will update if paid.
I won 500 quid over 4 weeks ago, they will not pay out. I have had no response from them and no money, but they are happy to keep taking your money however! Please please please do not use this casino.