LeoVegas Withdrawal Review
We have rated LeoVegas as a good betting site which is generally a good site to enjoy, but there are some notes that you might need to pay attention to. During our review, we considered players' complaints, reputation signals from other review sites and social media, estimated revenue, licenses, the provision of responsible gambling tools, quality of customer support, fairness of terms and conditions, withdrawal limits, withdrawal times, payment methods, as well as many other factors. So, if you wonder if this bookie is safe or a scam? Read the full review below to learn more.
After further researching, we found LeoVegas has an average revenue size. Our analytics is refined by our exclusive formula based on traffic, country, age, gender, and many other aspects to give this conclusion for its estimated revenue. We think bigger revenue betting sites generally will have enough financial capacity to pay for the big wins of the players while smaller revenue betting sites may face difficulty in paying gamblers when they achieve huge wins.
Withdrawal timeframe is an important factor that affects heavily on player's satisfaction. The timeframe of withdrawal of LeoVegas are sometimes received some reports regarding slow and delayed payouts.
All the factors in this article have shown that this is a good betting site to deposit though you should deposit a small sum of money first before depositing with a bigger stake. If you have any difficulties when playing at this betting site, you can contact us via our Live chat system. Our agencies are available 24/7 and ready to support you for free.
Bonuses
Deposit Bonus

Not available
Language options
All languages (9)
Website: English
All languages (9)
Customer Support: English
Live chat
Payment method
Show all (21)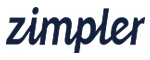 Latest user reviews of online bookmakers
top class casino,i deposit through trustly pay.When i withdraw money it is in my account instantly.Over 2500 slots.The most secure casino i have used.I would urge anybody who wants a casino with integrity leo vegas is for you.
100% garbage. Don't waste your money.
I too like many people been trying to withdraw winnings yes they take you through security you give them what they ask for and still no payout!!! They state on web site they have problems with Nat West Bank BUT they take the money!!!! But can't put it back in 🤔🤔. I went on live chat again totally unhelpful and still no payment from them. And agree avoid this web site. Just received the feed back from company after writing this review!!! They are requesting all my bank details etc…. They said if I don't provide my bank details they will block my Leo Vegas account…. Well that's helpful and professional isn't it!!! Like I said kiss good buy yo any winnings. Don't touch this site they are legalised SCAMMERS 🤬🤬🤬🤬🤬🤬🤬
This company actually gets NO stars, I have been trying to withdraw money for 2 weeks, I have been jumping through hoops with verification that they ask for.. I send them what they ask for.. and then they want more stuff.. I wish I had read the reviews before I played. I doubt I will see my money! DON'T PLAY ON THIS ITS A SCAM!!!
SCAM SITE DO FAKE BETS WITH PEOPLE THAT DONT EVEN PLAY ON THE SITE. DO NOT DEPOSIT MONEY OR ITEMS IN THAT SITE. Scam 100%, they do not let withdraw.
I've been playing on this site for awhile and never had any issues. Was truely one of my favourite gaming sites. Had no issues with deposits and withdrawals (even significant amounts) were processed fine. Throughout it I get asked to keep verifying my account (proof of id, photos of cards, bank statements, proof of address) and everything again was fine. I win a small amount ($200) go to withdraw and I need to verify again; sweet as. They want proof I own my cards (they have a picture of these same cards and my bank statements). They want my full name, six digits in a verified statement from my bank saying yes indeed this is her card (they same ones with my name on it that they have pics of). So I send screenshots of my bank accounts, whatever card details they need. The response? Not accepted it needs to have my full name (it is my name except it's my initials and full last name and they have my id btw). Right so call my banks and they send me emails to say yes she owns these cards. The response? Not accepted, they need to sign it. I contact customer support all day, extremely frustrated, and they say no go to your bank. I go to my bank and they say that's not the usual process they need to fax them directly etc. Customer support say "we won't be contacting them on your behalf". I go back to my bank and say "This is not the usual process and they (Leovegas) should contact International Visa to confirm but heres our fax just tell them contacr." Nope still not accepted. So now I'm stuck with an account I don't want to use, with money in it I don't want to spend with them. So disappointing because I've never had a problem with them before and I've given them all the proof they need. I get mad, naturally, because CS keeps saying send this send that and I'm trying to explain why that won't work. I'm pissed off at this point and now I'm banned from contacting them :) The worst site and seriously disappointing because I actually really liked them. Don't play with these frauds. Review on game play; I've lost a lot more money with them then I have won but I still played because they were easy to use. Terrible site!
I ask to reopen my account after a 2 years off, and they ask me for ID and bill to reopen my account after I send all documents they ask got verify, but cant login to my account, Live chat now they come out with a different story like have 2 accounts, wow and they not going to reopen my account, why do I need 2 accounts when I did not play for 2 years... Ask to remove the Data they hold about me they start with some B.S. excuses and refuse to remove my DATA, well I deal with DATA all day long, and is my right to remove it. I don't hold an account any long with Leo so no excuses to hold my DATA, I know Leo loves to hold my DATA and sell it to agents make money from my private info
Might be worst casino experience I have ever had.. 200 spins basicly all gone in 5 minutes. Biggest win must have been 3 times the bet. There are much more reliable casinos out there where u actually get ur moneys worth. Game selection is okey, but damn what a scam.
Excelent customer service and fast payout, on by bank account the next day at latest, and sometimes the same day.
all good, no problem, very fast deposit and withdrawal system