Vbet, the best UK online sportsbook, and casino has struck a partnership deal with the Arsenal football club. This deal will run till the year 2022, which will enable VBET to bring Arsenal fans a lot closer to the action through a whole new exciting and exclusive offer.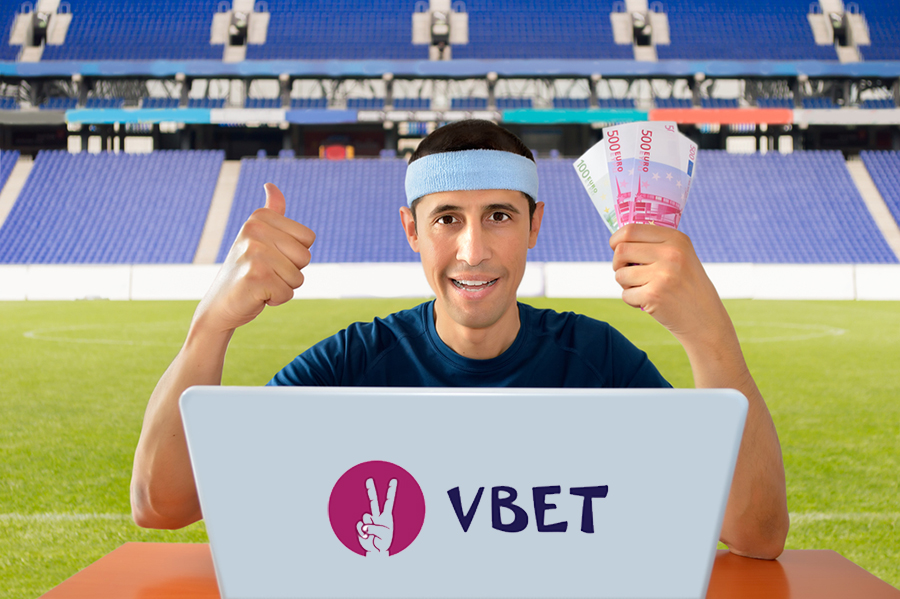 Victor Hoffman the newly assigned Global Marketing Director at VBET has 10 years plus experience in the gaming enterprise, in past, he has served a few Gibraltar-based corporations which include IGT, GVC Holdings formally known as GTECH and BWIN respectively, William Hill inclusive and the UK-based operator Panserve. He believes that Arsenal's partnership sends the perfect message for the VBET brand.
In a recent interview with InsideSports, Hoffman explains why this partnership is great for VBET and its intentions in the UK market, as well as how much of a global exposure such partnership can give the VBET operator.
InsiderSport: Firstly, can you tell us how much it means to be associated with a club of the stature of Arsenal?
Viktor Hoffmann: It means a great deal for us, not least because Arsenal really is our club and we are big fans. It's also one of those occasions when the media is the message; sponsoring a tier 1 EPL club like the Gunners sends a message that we are serious, financially robust, regulated and licensed, able to pass rigorous due diligence and generally not a fly-by-night, squirrely newcomer. We're here to stay and we are not afraid of making long term investments. It means we are a credible new brand that should be part of your small repertoire of trusted betting brands.
The partnership also lets us tell our brand story in the context of another loved brand, with shared values and aspirations. Using Arsenal IP; this is story-telling on steroids!
InsiderSport: How can you harness the significant global fanbase of the club, to expand your footprint in new and existing markets?
Viktor Hoffmann: The deal is exclusive for the betting and gaming category, globally, that in itself is quite rare and enables us to own the narrative and share of voice as Arsenal's choice in our field.
We planned our launch to coincide not only with the rollout of our new front-ends but also with the release of the league fixtures at a time when traffic across Arsenal's official platforms was at peak levels.
We used the launch PR opportunity to kick off the partnership with a bang and to start building memory structures in people's mind that we are connected with a top EPL team, what we do, what we look like and how VBET is positioned in the market around great odds and innovation. We will now continue to consistently build on these associations over time to grow the brand and create market-based assets of our own.
We will deploy Arsenal IP across all relevant marketing materials throughout the customer sales funnel (on-site, CRM comms, acquisition creative, affiliates, video, print, OOH, social media, search, SEO/ASO content, etc) – this drives reputational uplift, credibility and brand awareness which over time lowers CPAs and lets us reinvest and diversify into more markets, reach and convert more customers.
We include sign-up offers and enhanced odds on dynamic banners and other materials on the Arsenal official channels and plug into a pre-built audience of millions of social connections.
We place brand messaging on the LED boards, seen by people in the stadium and on TV globally; embedding VBET into prime time TV around pre and post-match interviews and official set pieces like 'The Breakdown'.
We will use experiential assets, money can't buy hospitality and merchandise as prizes in customer promotions and competitions in our core markets.
Then we activate on match day as well to make VBET part of the experience and excitement of the game; reaching global fans at their most passionate and engaged. We also show a physical presence in and around the stadium and become part of all the excitement there.
Lastly, we are keen to collaborate with other Arsenal partners, based around the globe, to create additional value for fans and potential customers; concessions in stadia, co-branded products, and promotions. Those other sponsors support our team, after all, we have much in common.
InsiderSport: Lastly, can you detail a little further your evolving sponsorship strategy for the coming season?
Viktor Hoffmann: I can't talk about that in too much detail but suffice to say we are always on the lookout for partnerships that represent good value and a strategic fit. But sponsorship is only one part of the mix, we have many marketing weapons in our Arsenal, pardon the pun.
Arsenal legendary footballer Ray Parlour along with the VBET group will have the permission to use the first-team squad in creating a bespoke content series for fans to relish. The VBET brand will also become the authorized partner of The Breakdown, a show that features former Gunner Adrian Clarke providing supporters with an in-depth tactical and statistical analysis -depth football matches.