Redbet Withdrawal Review
We have rated Redbet as a good betting site which is generally a good site to enjoy, but there are some notes that you might need to pay attention to. During our review, we considered players' complaints, reputation signals from other review sites and social media, estimated revenue, licenses, the provision of responsible gambling tools, quality of customer support, fairness of terms and conditions, withdrawal limits, withdrawal times, payment methods, as well as many other factors. So, if you wonder if this bookie is safe or a scam? Read the full review below to learn more.
According to our statistical data, Redbet has a smallest revenue size. Our analytics is refined by our exclusive formula based on traffic, country, age, gender, and many other aspects to give this conclusion for its estimated revenue. We think bigger revenue betting sites generally will have enough financial capacity to pay for the big wins of the players while smaller revenue betting sites may face difficulty in paying gamblers when they achieve huge wins.
Withdrawal timeframe is an important factor that affects heavily on player's satisfaction. The timeframe of withdrawal of Redbet are sometimes received some reports regarding slow and delayed payouts.
All the factors in this article have shown that this is a good betting site to deposit though you should deposit a small sum of money first before depositing with a bigger stake. If you have any difficulties when playing at this betting site, you can contact us via our Live chat system. Our agencies are available 24/7 and ready to support you for free.
Bonuses
Deposit Bonus

Not available
Language options
All languages (7)
Website: English
All languages (7)
Customer Support: English
Live chat
Payment method
Show all (12)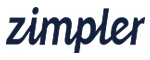 Latest user reviews of online bookmakers
At this stage I feel like they are some what close to being scammers . I had very high hopes when I saw they are part of me green. Lost a lot on money when I made withdrawal of approximately half of the amount I deposited on same day. Received approval confirmation next day which was on 7th September. Since then been casing them and according to them it's been paid. Provided them with bank statements. End up getting confirmation from bank that I had no block on receiving money. But my money is no we're to be found by them. Every time I had contacted them been told I will have a reply and it's over 2 weeks. Looks like in the end I have to probably reach ADR or submit small business claim. If they delay is further I might end up submitting winding up petition. Highly unprofessional and had least ending up losing high end customer for them and mr green.
Closed my account waited if 4 weeks for my withdrawal stay away rubbish games
I won and they gave me money
I can't say enough great things about this casino. The customer service is amazing from the minute you sign up until the time you cash out. There are always all kinds of contests and prizes to be won. Nothing bad to say about Redbet so far.
Had no problems with this site payment very fast on withdrawal.
Good site! Slow withdrawal process.
I deposited a substantial amount only to find that the one and only game I like to play had been removed, so I requested a withdrawal of that amount. They mailed me, asking for the reason of withdrawal without wagering, I explained, and since then there is No word from Redbet, and my withdrawal isn't being processed. It's been 9 days now! Bad form, Redbet!
Seriously can't understand all the bad reviews. I love this site. Have won numerous times and money has been in my account so quick (usually within a few hours but sometimes the next day) great selection of games. Very helpful live chat agents I love it
Changing review from 1 start to 2. After initially being a nightmare verifying my account with seriously crappy customer service, I've not had any issues for a while. Sports odds are half decent, deposits and withdrawals have gone through quickly and easily. Was tempted to give them 3 but the lack of promotions it's just kind of hard to be too positive
Stay away from this gambling site. 13 days ago I won a substantial amount of money. They let me withdraw and they have left it as pending on the site and then blocked my account. The only way you can speak to someone is threw live chat. They asked me to send relevant ID which is fine but I ended up sending it four times as you can't speak to the same person on chat all the time which is very annoying. Now they are saying they are doing extra checks and my money is with the relevant department. That's a joke they've been saying that for days. They said they are checking for money laundering again just another delay tactic I don't think the have any intention of paying me out. As of 10 minutes ago I have contacted a solicitor. I'm willing to go to court and the papers if this does not get resolved shortly. How do people like this sleep at night. They were fine to take my money but will not pay out.