Top 10 Richest NFL Players Ever
Top 10 Richest NFL Players Ever
Last updated Thursday, 21/07/2022 10:07 by Heidi Campbell
The top athletes of any global sport are the ones who earn tremendous amounts based on their talent, and that's still true in the case of the NFL. In the context of the increasing value of sport today, it is common for top athletes to keep increasing their bank balances.
It's not just about the vast salaries promised, the most successful players also make a lot of money from advertising, sponsorship, and brand representation. As a result, many of them have made it to the top of the world's wealthiest people, according to research by Forbes magazine.
Today's article will delve into this topic by asking: who exactly are the richest NFL players of all time? Read on to learn about the most successful NFL players, whether any current players are shortlisted, and how large their fortunes are estimated.
Top 10 Richest NFL Players Ever
The assets of the players listed below have been estimated by statisticians throughout history from the time the NFL became known to the public. Some are still playing, while others have retired. However, what they have in common is that the money they make comes in a significant part from advertising and sponsorship deals.
10. Russell Wilson – $135 Million
Russell Wilson, the Seattle Seahawks quarterback who guided the organization to its first and only Super Bowl victory in 2014, sits at the bottom of the list. He was picked in 2012 by the Seahawks and has been with them ever since.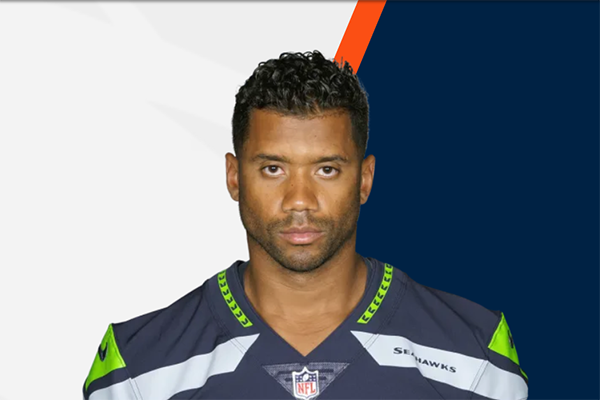 Wilson is presently the highest-paid NFL player, receiving roughly $35 million each season from the Seahawks.
He also has endorsement partnerships with some of the world's largest corporations, including Nike, Bose, and Mercedes. In addition, Wilson also has several profitable business ventures, which account for a substantial portion of his impressive fortune.
9. John Elway – $145 Million
In Denver, there aren't many more prominent names than John Elway. The quarterback spent his entire career with the Broncos, where he led them to two Super Bowl victories. He is now the general manager and executive vice president of NFL football operations.
Elway's annual compensation with the Broncos is roughly $3.75 million. However, much of his wealth has come from astute commercial transactions. He owns four steakhouses and five car dealerships, which he sold for $82.5 million in 1997. Moreover, he also owns numerous endorsement deals, including those with Chevrolet, Sprint, and Nestle.
8. Eli Manning – $150 Million
Eli Manning, the list's second Manning, completed his whole career with the New York Giants until retiring in January 2020. During his stint with the Giants, he won the Super Bowl twice and was awarded Super Bowl MVP both times.
Manning is the highest-paid NFL player of all time, having earned a total of $252.3 million in pay alone over the course of his career. He has also had sponsorship from several well-known firms, including Samsung, Reebok, and Kraft.
At the peak of his career, he used to make about $8 million per year from sponsorships alone.
7. Drew Brees – $160 Million
Drew Brees, the quarterback for the New Orleans Saints, is up next. Brees has been in the NFL since 2001 and a member of the Louisiana Saints since 2006. So far, his professional high point has been winning Super Bowl XLIV and being voted Super Bowl MVP.
Brees just committed to a two-year, $50 million contract extension with the Saints.
Outside of sports, his main interest is owning a chain of luxury restaurants, and they have also helped him significantly increase his already huge fortune. He owns a quarter of Walk-Bistreaux On's & Bar and a Jimmy John's franchise.
6. Tom Brady – $200 Million
Known as the NFL's GOAT (Greatest Of All Time), Brady played for the New England Patriots for 19 seasons, winning a record six Super Bowls.
In his latest move, he recently signed with the Buccaneers and is now one of the highest-paid players in the NFL. Now, Brady's two-year, $50 million contract with the Buccaneers is guaranteed. However, he might make an additional $4.5 million every year through incentives.
The famous quarterback also gets money from sponsorships with well-known companies such as Aston Martin, Under Armour, and Movado.
5. Steve Young – $200 Million
Steve Young, another quarterback, is up next. He was a member of the San Francisco 49ers for 13 seasons, winning the Super Bowl three times. He was Joe Montana's backup for the first two Super Bowls, but he earned MVP in Super Bowl XXXIX, which is the most prominent achievement in his career.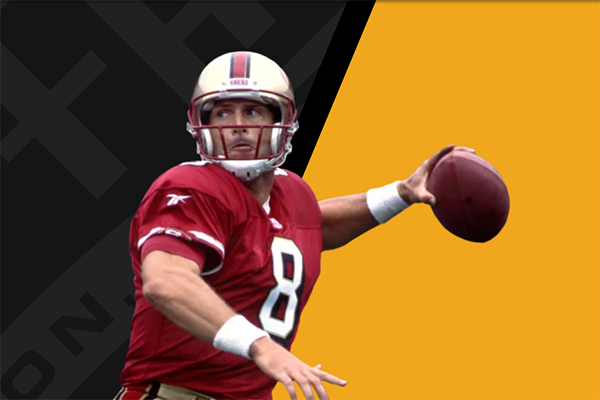 Young made a lot of money while playing, but the majority of his fortune came after he stopped. Presently, he is the co-founder and managing director of Huntsman Gay Global Capital, a private equity firm with $4.3 billion in assets.
4. John Madden – $200 Million
John Madden is apparently one of the most well-known NFL football coaches of all time. However, few people know that he used to be an NFL player. In fact, he was a member of the Philadelphia Eagles practice squad during the 1958 season, which is more than 60 years from now.
The majority of his vast fortune comes from his relationship with EA Sports' popular gaming brand. He is the game's brand ambassador, and the game's massive success has earned him a lot of money.
He also made a lot of money from radio, and he appeared in advertisements for firms like Verizon Wireless, Miller Lite, and Outback Steakhouse.
3. Peyton Manning – $250 Million
Peyton Manning is a highly well-known NFL player in the United States. The two-time Super Bowl champion and 14-time Pro Bowler spent most of his career as the Indianapolis Colts' quarterback before finishing his career in Denver.
Peyton Manning is a big fan of sponsorships and has received money from a slew of corporations, including ESPN, MasterCard, and Reebok. In addition, he is the owner of 21 Papa John's franchises.
It has lately been firmly claimed that Manning will shortly transition to commentary, where he would receive an eight-figure income. His colossal fortune will even increase if that really happens.
2. Roger Staubach – $600 Million
The following is Roger Staubach, who you probably didn't expect to be that wealthy. Former Dallas Cowboys quarterback and two-time Super Bowl champion played for ten years until retiring in 1979.
While Staubach clearly made a solid livelihood with the Cowboys, the majority of his wealth has come from other ventures. He was a partner in the Staubach Company, a real estate company that sold for $613 million in 2008.
In addition, the other fields that he made money from are commercials and color commentary.
1. Jerry Richardson – $2 Billion
At the very top of the list is Jerry Richardson. The previous owner of the Carolina Panthers, which was sold for $2.3 billion in 2018 after claims of misbehavior, was a player in the late 1950s with the Baltimore Colts, with whom he won the NFL Championship.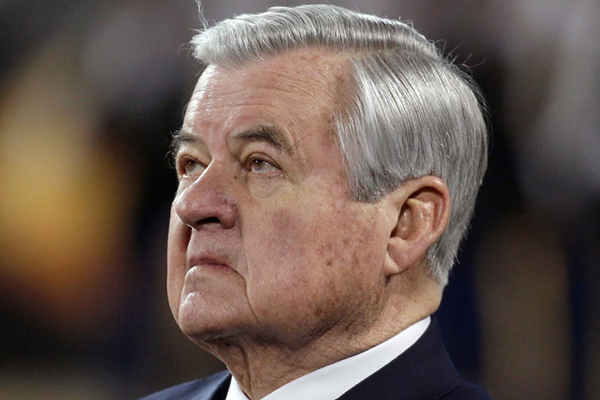 Richardson, on the other hand, did not get wealthy through NFL football. Instead, he made money through Hardee's franchises, the first of which he opened in 1961.
He would end up owning half of Hardee's and stakes in several other firms. He was wealthy enough by 1993 to launch the Carolina Panthers, the NFL's 29th club.
Conclusion
Similar to the stars in other sports, the amount of money that the NFL players mentioned above is a dream number for most people. We hope that this article has brought you interesting information. Also, if you want to discover more about other topics in the field of sports betting, you can visit our website.
Published: 21 July 2022 10:07