What are Simulation Sports?
What are Simulation Sports?
Last updated Tuesday, 28/06/2022 17:04 by Hannah Diaz
Virtual sports betting is a rather strange concept to those who are just starting to learn about the online betting market. Among those who have known about this form of entertainment, there is a common sense that it is a waste of time and money. However, we will prove to you right in this article that virtual sports betting offers the same excitement that the real-life version does. If you haven't heard of this concept, that's okay; we'll explain everything in detail so you can start exploring it.
What are Simulation Sports?
The name of this form of betting itself embodies how it works. Simulated sports depict a real-life sports match through AI technology. Please don't confuse it with eSports, where the match's outcome still depends on the human factor. Simulated sports is a space dedicated to AI, and its results are completely calculated based on complex and random algorithms. Your task is simply to sit and watch the AI ​​athletes compete against each other and bet on whichever side you think will win.
For example, in a simulated sports match between two soccer teams, all the situations on the field, including goals, fouls, free kicks, and every other situation, are simulated and determined by AI technology. The match's outcome is, therefore, completely random, making it eligible for people to bet on it, despite the non-human element of the game.
In other words, virtual sports betting means that you are spending money on a computer-to-computer match. While there isn't anything realistic here, this entertainment gives you an interesting perspective on how the world of sports would play out if it were done on a purely virtual level.
On the market today, there are countless online sportsbooks that offer betting on virtual sports. Betting options cover most of the popular sports in the betting world like football, basketball, baseball, tennis, racing, greyhound racing, and many more. Therefore, if you are interested in this and want to get started with it, you are sure to find a certain sports simulation to your taste on online betting platforms.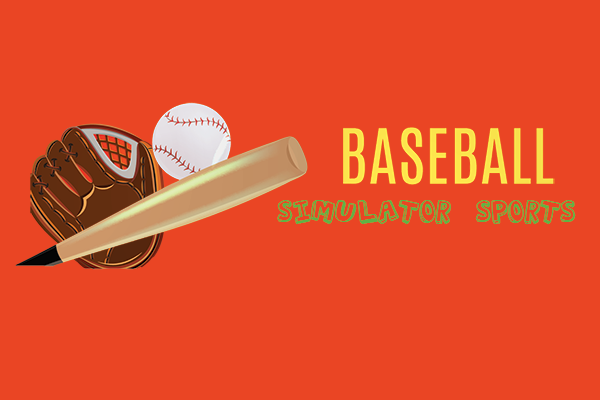 Where to Bet on Simulation Sports
The Covid-19 pandemic could cause many sporting events to be canceled and sports bettors to feel discouraged. However, on the other side of the spectrum, it has allowed virtual sports to flourish as an alternative to giving gamblers a place to spend their money.
As a result, online sportsbooks are competing to invest in this market to attract more players and increase their annual sales. So, virtual sports betting is not as rare as it used to be, and it is quite possible to browse through the numerous advertisements of this kind all over the online gambling world.
If you are a beginner and have trouble finding a platform that offers virtual betting on the sports you love, our smart filters can help.
First, visit our search bar to filter out reputable and safe platforms for you to play for real money. Then you just need to add filters related to your interests, and the system will automatically categorize the top operators. In this case, the keyword that you need to pay attention to is "simulation sports." Finally, your job is just to look around for the best candidates and pick the suitable one.
Fews Notes When You Bet on Simulations
If you want to experience this unique form of betting after reading all of the above, consider the following notes before betting on virtual sports with real money. They will help you better understand how these systems work and how you can profit from them.
Look at All Your Options
Although most of the top sportsbooks advertise that they offer virtual sports betting, not all of them share the same wide range of services. Some operators may allow you to bet on everything from football to greyhound racing, but others may not. For example, NBA betting sites might only have NBA2K20 simulations. Therefore, it is important that you know exactly what your needs are.
Ask yourself that question, and you will find the right operator. If you're just joining for fun or just to find a place to place your bets while the games aren't going on, it becomes much less important to find sportsbooks with a wide range of offerings. On the contrary, if you are interested in a particular sport and want to see how people are emulating it, choose operators with expertise in that sport.
Therefore, our advice is to be a die-hard customer and look through as many online betting platforms as possible. Who knows, you'll be interested in a simulation you've never seen before.
Conventional Betting Wisdom Still Applies to Some Extent
So, you may be wondering if your experience with traditional sports betting is still relevant for virtual sports. The answer is yes and no.
First, the argument in favor of the "yes" includes ensuring your bankroll balance, looking closely at the odds and assessing whether they are acceptable, and avoiding having consecutive losses prompting bets with more money. All in all, virtual sports betting is essentially a form of betting, and you need to get away from its harms before you intend to make money from it.
As for the arguments in favor of "no," they relate to the inhuman nature of fantasy sports. The motivation of the participants, the injury situation of the good players, the qualifications of the coach, or even the weather conditions, all of which are not important anymore. Instead, what you need to pay attention to in studying the game to improve your odds of winning is the performance index that the AI ​​has simulated the individuals or teams participating in the match. In other words, it's all about researching things on paper instead of reality.
For example, the unexpected nature of real-life sports matches, which keeps us interested in sports all the time, happens less often than in virtual sports matches. On a normal day in the real world, it is quite possible for a higher-rated team to lose to a weaker team. However, virtual sports only care about the parameters of the teams, making it difficult for surprises to appear. Even so, you shouldn't just bet on the "favorite" individuals or squads when betting on virtual sports, as the AI is getting smarter, and the results are sometimes more random than you think.
The Games are Surprisingly Fun
At the beginning of the article, we said that some players feel betting on a simulated video game sounds like a waste of time and money. Now it's time for us to argue against this. In fact, we believe that virtual sports betting can give you an entertainment experience comparable to, or even better, than a real-life sports match.
First, virtual sports give players easier access to sports betting. Instead of waiting for long ad breaks, you can bet on virtual sports instantly if you want, with matches happening every few minutes. Also, on days when no real sports matches occur, simulations can be a great place to relax and make a profit.
Besides, virtual sports also help beginners learn faster about everything that is going on in the world of sports betting. For example, if you don't know what Point Spread betting is yet, trying to bet on it in a few consecutive virtual sports matches will help you quickly get the hang of it. However, this strategy proved ineffective when applied to actual sports matches, where there will be a break of several days or even a week between matches.
In addition, another great advantage of virtual sports betting is that injuries will not greatly affect the advantage of either side before the match starts, allowing you to make more accurate predictions about the game and what is about to happen. For example, things will become extremely unpredictable if, for a day, a key player of a team cannot play, no matter how weak the opponent is. As for virtual sports betting, you will at least know the teams are off to a healthy start, although in-game injuries are still possible.
FAQs
Below, we will summarize the common questions of players when betting on virtual sports. The answer will automatically appear when you click on the question.
Are Simulation Sports Rigged?
You may wonder about the fairness of virtual sports betting and worry that sportsbooks will manipulate the results for more profit. In fact, that doesn't happen. The outcome of these matches will depend entirely on the course of the match, which is determined by AI technology. So virtual sports betting is a valid and fair experience, and you can rest assured of that.
Can You Handicap Simulation Sports?
Although virtual sports betting relies entirely on AI, it does not mean that each team's chance of winning is 50/50, or in other words, that there is no disparity in the teams' qualifications. AI technology is smarter than you think, and part of this system's final decision will be close to what might happen in the real world. Therefore, you can completely handicap simulation sports as you would bet on a similar match in real life.
Can Beginners Bet on Simulation Sport?
Of course. With that said, betting on virtual sports is a great way to familiarize players with the real world of sports betting. It is important that you choose an honest and safe platform to play on to avoid the operator swindling your winnings. If you do not know how to do this, you can refer to our article How we rate online sportsbooks.
Published: 28 June 2022 17:04