Videoslots Withdrawal Review
Videoslots is an online betting site that has been rated as a very good betting site that is completely safe for you to play and enjoy. During our review, we considered players' complaints, reputation signals from other review sites and social media, estimated revenue, licenses, the provision of responsible gambling tools, quality of customer support, fairness of terms and conditions, withdrawal limits, withdrawal times, payment methods, as well as many other factors. So, if you were wondering if this bookie is safe or a scam? Read the full review below to learn more.
After further researching, we found Videoslots has an average revenue size. Our analytics is refined by our exclusive formula based on traffic, country, age, gender, and many other aspects to give this conclusion for its estimated revenue. We think bigger revenue betting sites generally will have enough financial capacity to pay for the big wins of the players while smaller revenue betting sites may face difficulty in paying gamblers when they achieve huge wins.
Withdrawal timeframe is an important factor that affects heavily on player's satisfaction. The timeframe of withdrawal of Videoslots are sometimes received some reports regarding slow and delayed payouts.
Based on the information we gathered in this review, we conclude that this platform is safe place that you can deposit and expect to be treated fair when playing here. If you have any difficulties when playing at this betting site, you can contact us via our Live chat system. Our agencies are available 24/7 and ready to support you for free.
Bonuses
Deposit Bonus

Not available
Language options
All languages (8)
Website: English
All languages (7)
Customer Support: English
Live chat
Payment method
Show all (25)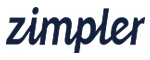 Latest user reviews of online bookmakers
I joined this casino in 2015 Back then the freeroll battles and things were actually pretty good and I can say Truthfully that i have had "some" biggish wins, However the most ive ever won on this casino was around 3500 and i managed to withdraw it no problem.. I personally haven't had a withdrawal problem from this site at all..... but you see i've been a gambler now for most of my life and I absolutely love slots and in doing so I can easily spot when Im playing somewhere and something changes with the way the slots are giving wins... Now I know for a fact when I used to get bonuses on the slots a few years ago I could expect to easily win £300-400 on a good array of slots playing at around 0.40- £1 stakes.. These days on videoslots My maximum stake im willing to bet is literally 0.50p Yes thats right and the reason... WELL I can tell you this I have now been playing 0.2p -0.05p and 0.10p stakes on most slots but MOSTLY on book of dead....I like to play 1 line on that around those stakes because you used to be able to build yourself a nice little balance to play with doing that just because of the ratio of the huge amount of spins you would get from like a £20 to £30 deposit. BUT something's gone terribly terribly wrong with this sties RTP and i Feel because of the amount of time playing the slots this way I have been able to actually notice a change in How the bonuses pay out AND also the frequency of the bonuses in the slots This year in particular (2022) Has seen most of my sessions go like this..deposit £20 play for maybe an hour NO bonus the occasional little win to keep you playing but generally no bonus given versus time played.. Now I can actually say that videoslots staff need to stop telling their players that its just random because im telling you this the amount of time i have literally piled into playing only a very small selection of the slots.. Mainly - Book of dead, Bonanaza or rise of merlin. I have seen these slots change from averagley good payouts To utterly Dire. The sessions have gone to basically where I can go for hours and hours without seeing a single bonus and then when the bonus comes the payout from it is really really bad to say the least. I havent had a £100 - £400 hit from 0.50p or 0.20p now for about Two years and very rare times I did win anything like that It only took about an hour to lose it all because as soon as you win anything even remotley average on this site its like an alarm goes off in the staffroom and suddenly no matter what slot you play on you cannot get a bonus for love nor money. Back in the old days of videoslots were brill and fun to play but these days I sit here and just watch my balances and deposits get sucked dry with literally no fun time. I can honestly Say this is now the first time ever in my life where ive ever actually gotten bored while playing slots simply because i can literally predict how the outcome of a session is going to go within the first 10 minutes of playing a deposit.. As far as the chat and customer service go.. I only ever had one to maybe two problems with my account in the whole seven years ive played there and both times were resolved never had a problem with chat they are always friendly and usually quick to help you out.. Although my one main gripe about them is that the chat help aren't so much of a chat "help" more of like a first line call center who have to pass your problem on.... Anyway to sum it up the only thing really keeping me at Videoslots are the free battles because I am always pretty much mostly qualified every week for them..but now with the battles have so many problems and the Utterly Terrible RTP that seems to be hanging over this sites head I for the first time am genuinely considering just self excluding permanent from them and move to sky vegas or something where i already have an account.
If you asked me a month ago I would have said videoslots are one of the best casinos....quick replies from customer services, speedy withdrawals and a fantastic range of games. However I am not sure what has happened recently....verification used to take a couple of hours, replies to emails a couple of hours.....now you wait days.....and still get ignored. The once friendly live chat is now obstructive and obnoxious. I would say I have been a regular player for a long time....however despite now waiting 2.5 weeks....still not verified! Its such a disappointment! Also don't know how they will let you deposit.....but not withdraw???
edit: I got my withdraw after 27hours but now i have a withdraw again today 4hours ago, hope it will be sorted :D, will give them 4stars now, if my withdraw is coming tomorrow i will give them 5, still my favorite casino :D I would have given vs 5 stars, by far one of the best casino out there for me :D. The chat is very helpful,very fast cashout, and the site have all the games i like. Never had a problem with anything until now, sign up trough link on Casinodaddy stream in 2017, i cant say its a problem problem, but reading alot about them makes me wonder, did a withdraw yesterday over 24 hours now, contacted chat and get same message " ur in queue and its pending, the payment department will approved it soon" hope it will be sorted out, since i dont want to quit playing on Videoslots, got the same problem with casumo, and i loved casumo but somthing chance there too, and i hope videoslot dont get the same problem that casumo got. Both Videoslot and Casumo have been the casino for me ;D
I've been playing here for just over 5 years and I have encountered many issues but VideoSlots has always been a great site, they offer a wide range of games, their withdrawals are super fast and their customer service agents are excellent. As soon as I opened an account with them I was told to verify it. Anyone who gambles online knows that you have to verify your account even if it does not come up on screen to do so. It's just the rules and it stipulates what they do and do not accept as correct identification. Sometimes it's easier to do this via email then upload in browser or in chat. I have had delays on withdrawals however VideoSlots always sorts it out. Sometimes it took weeks but it did come to me in the end. I did talk to many customer agents and sometimes what was happening did get a little muddled but rest assured they do sort it out. Sometimes they have to speak to a 3rd party such as the financial or game provider and this takes time. I also signed up to Mr Vegas and they asked for the same verification too even though I was already signed up to VideoSlots. I don't believe they are enabling gambling harm at all as mentioned. Many top casinos have sister sites that look similar. The reason they get 4 stars and not 5 is due to the RTP. It has been pretty abysmal. I do agree to this. You used to be able to play for a while on a small deposit, not anymore. I hope this improves as the site is very good and is one of the most popular gaming sites there is. An honest review from a player on the site for many years who has experienced delayed withdrawals, rejected verification problems, troubles withdrawing to card, different providers who charged more for conversion rates and a large stuck game win.
i'm slightly concerned that VS are in financial trouble or are gonna exit uk market soon. all signs points to one of those reasons. i can't think of any other reason as to why a once amazing trustworthy casino has fell so far. they'll still pay you out but make you nervous cos they aren't that instant anymore and they can also pull verification card on your to hold money to ransom. customer services are pathological liars they won't help you and it will take 5-7 days for email responses. live chat is just as bad and they'll also lie. just for anybody reading this verification department and finance department do not work weekends so if you've got a withdrawl pending or awaiting docs friday night to monday morning your s crewed. my advice get off site whilst you can
Scam site RTP 44% Return to player percentage Absolutely horrific casino They don't even hide the really poor RTP But they have done me a favour. Have now joined Gamstop had enough of these criminals taking my money.
Oh my goodness, everything is fine while you are losing, but suddenly following a run of good luck I found my significant balance was frozen out of the blue. Just like that! No notice, no communication, just suddenly unable to withdraw my winnings. I opened my account months ago and completed all their (annoying) checks which were accepted and verified straight away. This is NOT a verification issue, they are holding my balance for no reason. They have had and accepted my bank account statements, copies of my debit card, proof of address etc and now this, just because my account went into positive. I wish I'd seen these other reviews earlier. Now I'm having to get my solicitor involved to try and claw my money back and I am sick-to-the-stomach worried!
I have recently and unfortunately been playing on videoslots, I had made a number of small deposits and then struck a lucky run, winning over £220. I uploaded the correct documents to verify the account but unfortunately for me the documents remain as "processing" and haven't once been approved by this scam of a company! They are fast to take your money but when it comes to withdrawals it becomes an impossible task. I also noticed when I played on the live casino that a few pence and a few pounds were disappearing from the balance on top of the actual stake that was placed regardless of whether the bet had won or lost! Customer support are completely useless to nonexistent! Safe to say I knew I wouldn't see the withdrawal so I spun it away and left me feeling cheated and disappointed. So I have self excluded for 5 years never to use these scum again! AVOID THIS SCAM SITE AT ALL COSTS! I wish I had read the reviews before I deposited.
Under gambling commission rules all betting and gaming companies are suppose to ask for identity on the opening of an account this scum of a company let you multiple deposit and then when it comes to withdrawing it's a long drawn out process where u wait weeks / months for your money I am still waiting for my £160.00 so I am now in the process of doing a COUNTY COURT JUDGEMENT ON THIS COMPANY ALSO REPORTING THEM TO THE GAMBLING COMMISSION TO THERE LIVE CHAT IS RUBBISH CANT GIVE TIME FRAMES JUST SIT AND WAIT HOPING YOU LOSE ALL YOUR MONEY NO MORE THIS SITE SHOULD BE STRUCK OFF
Good selection of games just wish the rtp was better and they offered a few promotions. Fast withdrawal.