Wintomato Withdrawal Review
Wintomato is a newly established online betting site, so it is still early to give its normal overall rating. To accurately gauge its rating, we evaluate platforms that are more than 3 years old. Therefore, when the allotted time is up, we will definitely come back to update and provide fair judgment. During our review, we considered players' complaints, reputation signals from other review sites and social media, estimated revenue, licenses, the provision of responsible gambling tools, quality of customer support, fairness of terms and conditions, withdrawal limits, withdrawal times, payment methods, as well as many other factors. So, if you wonder if this bookie is safe or a scam? Read the full review below to learn more.
As you can see from our review, Wintomato is a relatively new online betting site. There are many aspects that we have not been able to explore fully and give a normal rating. Therefore, after 3 years of its operations, we'll review it again and give a normal rating for this betting site.
Bonuses
Deposit Bonus

Not available
Language options
All languages (3)
Website: English
Customer Support: English
Live chat
Payment method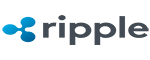 Latest user reviews of online bookmakers
This page is the biggest SCAM of all. They stole money from me twice. The first one they said it was a hack because they didn't have security activated, and the second one they just reset my earnings. The worst of all is that support does not answer the messages. Moderators say they can't help. Support answers the email after 10 hours or more and they only ask for your account and then do not answer. I have several friends who are also going through the same thing. Anyway, they never answered about the problems I had. Much less did they answer my emails, which I sent them photos with evidence.