BetDukes Withdrawal Review
After our careful review process, BetDukes is rated as a bad betting site that has no guarantee that you can have an enjoyable gambling experience. During our review, we considered players' complaints, reputation signals from other review sites and social media, estimated revenue, licenses, the provision of responsible gambling tools, quality of customer support, fairness of terms and conditions, withdrawal limits, withdrawal times, payment methods, as well as many other factors. So, if you wonder if this bookie is safe or a scam? Read the full review below to learn more.
After further researching, we found BetDukes has an average revenue size. Our analytics is refined by our exclusive formula based on traffic, country, age, gender, and many other aspects to give this conclusion for its estimated revenue. We think bigger revenue betting sites generally will have enough financial capacity to pay for the big wins of the players while smaller revenue betting sites may face difficulty in paying gamblers when they achieve huge wins.
Withdrawal timeframe is an important factor that affects heavily on player's satisfaction. The timeframe of withdrawal of BetDukes are sometimes received some reports regarding slow and delayed payouts.
After our proper research, BetDukes is a bad online betting site which means you should not deposit and play here. If you have any difficulties when playing at this betting site, you can contact us via our Live chat system. Our agencies are available 24/7 and ready to support you for free.
Bonuses
Deposit Bonus

Not available
Language options
All languages (5)
Website: English
All languages (5)
Customer Support: English
Live chat
Payment method
Show all (23)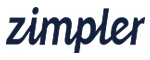 Positives
Just a few restricted countries

A multi-lingual website

Beautiful interface design

Live Chat works 24/7

Support multi-currency
Negatives
Registration requires many steps

The betting site does not have any mobile applications
Latest user reviews of online bookmakers
Holding £850 of MY MONEY and sent everything they need and still not giving me my money. Do not use this company
No horse or dog racing and £2.50 charge for withdrawals. Not good.
Every bad review on here are lying….. this company is way worse than what anyone has said so far! They closed my account today without warning and told me to contact customer service to discuss. After trying several times on the online chat I eventually got through to someone who was just a robot and basically avoided every question I asked, I wouldn't be surprised if the people that worked for this company all got given a handbook to read from and to not deviate from it at all! I eventually found out that they closed my account due to me requesting my account to be closed last week with a sister site (which I was unaware was). But yet since last weeks request betdukes have still accepted my deposits and my bets, but in an unbelievable coincidence my account gets closed today when I win a bet!haha so the current state of play is that the account is still closed, they are illegally withholding my withdrawal and my remaining open bet that has since won. I have complained but reading other reviews Ive got more chance of discovering the cure for COVID-19 than I have getting a reply from these criminals. If I don't get my withdrawals in the next 3 days and a reply to my complaint ASAP I'll be processing my complaint to the gambling commission and also taking legal action. I urge anyone who has been that unfortunate to have dealings with these scum bags to do the same and hopefully get this fake scam artists shut down for good! Betdukes you have no idea what you've just started with me
I wish I had read these reviews before registering with them. Agree with the comments that there is something very shady about this company. Withholding over £1000 of my money for almost one month and don't reply to emails at all other than the odd auto response. Have asked them for clarification on their practices and complaints procedure and they have ignored 6 emails requesting same. Meanwhile they still hold my money. The awful website should have been a sign but I'm determined to expose these guys.
Just forget about them, dont sign up or use them, charge £2.50 to withdraw your own money, free bet that isnt. I won a bet and had it marked as a losing bet, raised the issued, 'no time frame to clear the matter up'.
The website itself is incredibly badly formatted both on mobile and PC so even getting bets placed is a nightmare. The worst part however is that they claim all their sneaky ways of conning you out of money is clear in their terms & conditions when it really isn't. Firstly, a x10 wagering on a free bet is becoming archaic at best, but that you lose any access to any of these active bonuses the second you withdraw any unrelated real money from your account, on top of the sneaky £2.50 withdrawal fee is downright horrific for a company trying to get customers. Customer service is a joke and incredibly unhelpful at best.
Had 3 bets on site totalling £350 Site is OK with good selection of sports and markets if a bit painful to find your selection to place your bet (on android phone) But...... a £2.50 fee to withdraw your money..... (probably a reason no other bookie does this) Still waiting on my free bet for opening account offer and I appear to have enough points for £30 free bet. But this isn't possible to select. Sent enquiry email and received no reply as of yet
I am waiting to withdraw money I won, and my own deposits for days now. And I can't get an answer why I am waiting. There is something very shady about this site, and all these other progressplay sites, there's hundreds of them, why? Avoid all of them.
AVOID AT ALL COSTS Any positive reviews on here are clearly planted by Bet Dukes… It's a terrible betting house. Firstly, a very basic disadvantage/scam: You have to pay £2.50 for withdrawal which is well hidden in sign ups and advertising. Outrageous. Also the sign up offer £20 'free bet' is a scam. You have to wager this free bet ten times successfully for it to even become withdrawable cash. This is a long and difficult process alone. Then, after all that, you can only withdraw £20 maximum (even if you made it into £500). Obviously you then have to pay the withdrawal fee of £2.50 so that becomes £17.50. Terrible and dodgy site AVOID AT ALL COSTS!
Hands down the worst betting site around. Not only will they charge you for withdrawing your own winnings, but they make it so you can't possibly win on a free bet. You have to wager your winnings 10 times in order to convert it into real money and even then the most they will give you is £20. They are just trying to lure you in with that free bet. When i complained about this on live chat i was told to read the terms and conditions and it was my choice to place the bet. AVOID!!!!!!