BetMGM NJ Withdrawal Review
We have rated BetMGM NJ as a good betting site which is generally a good site to enjoy, but there are some notes that you might need to pay attention to. During our review, we considered players' complaints, reputation signals from other review sites and social media, estimated revenue, licenses, the provision of responsible gambling tools, quality of customer support, fairness of terms and conditions, withdrawal limits, withdrawal times, payment methods, as well as many other factors. So, if you wonder if this bookie is safe or a scam? Read the full review below to learn more.
According to our statistical data, BetMGM NJ is a betting site with huge revenue size. Our analytics is refined by our exclusive formula based on traffic, country, age, gender, and many other aspects to give this conclusion for its estimated revenue. We think bigger revenue betting sites generally will have enough financial capacity to pay for the big wins of the players while smaller revenue betting sites may face difficulty in paying gamblers when they achieve huge wins.
Withdrawal timeframe is an important factor that affects heavily on player's satisfaction. The timeframe of withdrawal of BetMGM NJ are sometimes received some reports regarding slow and delayed payouts.
All the factors in this article have shown that this is a good betting site to deposit though you should deposit a small sum of money first before depositing with a bigger stake. If you have any difficulties when playing at this betting site, you can contact us via our Live chat system. Our agencies are available 24/7 and ready to support you for free.
Bonuses
Deposit Bonus

Not available
Language options
Website: English
Customer Support: English
Live chat
Payment method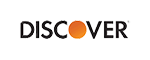 Sports & Markets
Show all (18)
Positives
Quick registration with one step

Modern website with friendly layout
Negatives
Many restricted countries

The website is available in various different languages
Latest user reviews of online bookmakers
Do not use this app. I've been using the sports book for about seven months now. Every time I make a deposit they put the money back into my account only if I lose and then they won't take money out of my account four a few days and then they take a huge amount out of my account out of nowhere causing my account to overdraft. If I win a bet they send the amount back to my account and they play like a cat and Mouse game where they take the money out and put it back in multiple times a week causing my account to over draft and then they send it back. I understand I should be more aware of what I'm doing but it's hard to keep track of them doing it half the time. Here's a example, I bet on Nebraska vs Maryland on Friday and Nebraska lost, they took the 100$ out of my account that day and today I went to check my account I was over drafted because they took another 100$ out of my account plus another 100$ from bets I made last week. I understand this might sound confusing to some but they take control over your account and when you try to call the customer support they say they can't help.
I won a bet on Sunday and was refused my pay out. They keep fishing for my bank account and private info to pay me. I have even asked to simply be reimbursed and they can keep the money. They are joke and a scam. I have filed civil complaints and suites against them and would recommend that none go anywhere near these crooks. Not even sure how they are legally allowed to operate. Horrible sad excuse for a business.
Big joke. Please stick to fanduel. I've reviews anywhere possible hoping for a response. But they've blocked numerous withdrawl attempts causing me to loose thousands of dollars multiple times.. imagine trying to withdrawl and it wants to send it to a bank account you no longer use or have.. you try every which way, you ask for help, they send you to higher ups, you don't hear back and bam the 5k you been trying to clear gets gambled away. Me being a degenerate is not their problem. But if you gamble like me (100k a year). This is not the place you want to use. It seems great lots of bonuses,quick deposits,lots of game,sports bets are ok(not as good as fan duel). But I've had the same issue for months now and three seperate times attempting to cash out I could not have my issue solved.. the live chat referred me to a different type of support..they will take 2 days to answer via email, and then another two days to respond. Man I've been through it all with this place. I'm not one to be a sore loser but when things aren't fair they just aren't. 2 am trying every which way to cash out your profit and it's blocked consistently. They call it fraud protection. But really it's a scam to leave your money on their account
I'd like to update my review as a few hours ago.Again first and foremost beware of these licensed crooks scum balls.There is a balance left on my card that I tried to withdraw and for some reason they just close my account said F me and I can't withdraw my balance. I am filing a complaint with the Better Business Bureau and the gaming commission about this company. Anyone else was complaints against this company should also file a complaint with the gaming commission in Pennsylvania. Let's stop letting these dirty crooks get away with stealing our money.Of course they will not answer any of these reviews!
I spent $3,700 too be on the leaderboard for there Christmas Grotto which they claim that if you on the leaderboard you will win a prize actually over 1,000 of the people that spend $25 per entry will win a prize I didn't win anything I was number 47 on the leaderboard with entry's! I see how much of a scam they truly are. They don't even honor there own contract essentially they walk off with everybody's money & that is that. I never felt so scammed in my life this is pure highway robbery they didn't even have 1,000 people sign up for the sweepstakes also one person spent $167,000 in sweepstake entry's they claim that the entry is unlimited but essentially only one entry counts this scam needs too be stopped it is obvious they are not regulated whatsoever make up fake sweepstakes and pay zero people & pocket every last penny then send you the tax bill they literally legal thieves!
Horrible scam they promised me a 200 dollar bonus if I deposited the same amount. I did that and won 700 dollars. When I went to cash out they said I only could withdraw my original 200 dollars. They claim I didn't meet the complicated requirements. Terrible scam site go somewhere else to bet
Their website is a joke !!!! SO SLOW AND DOES NOT LOAD. What ever bonus they offer is not worth it. I will NEVER use again. BETRIVERS And DRAFTKINGS are a million times better. I rank BETRIVERS #1. It was a terrible experience using BetMGM. Don't waste your money or time !!!
I placed a bet with bet MGM The bet was connected to a bonus I finished all the requirements for the bonus and tried to cash out my money and they put my account on hold this is so unprofessional I don't know why this happened!!!! Also customer service is so hard to get in touch with!!!! Horrible company!!!!
I placed a bet on the buccaneers to win the SUPERBOWL. As soon as the game is over I log on to retrieve my money I won. It didn't place my bet. I tried to call customer service phone number is invalid. I'm trying to take my money out and close the account and I keep getting errors. Betting isn't supposed to be this hard and annoying.