Campeonbet Withdrawal Review
We have rated Campeonbet as a good betting site which is generally a good site to enjoy, but there are some notes that you might need to pay attention to. During our review, we considered players' complaints, reputation signals from other review sites and social media, estimated revenue, licenses, the provision of responsible gambling tools, quality of customer support, fairness of terms and conditions, withdrawal limits, withdrawal times, payment methods, as well as many other factors. So, if you wonder if this bookie is safe or a scam? Read the full review below to learn more.
We have also estimated its revenue and found out that Campeonbet has a small revenue size. Our analytics is refined by our exclusive formula based on traffic, country, age, gender, and many other aspects to give this conclusion for its estimated revenue. We think bigger revenue betting sites generally will have enough financial capacity to pay for the big wins of the players while smaller revenue betting sites may face difficulty in paying gamblers when they achieve huge wins.
The modern banking system of the betting site has made it easy to cash out within the ideal timeframe for all banking methods. We have not received any reports regarding slow payouts, all payments are paid on a timely manner.
All the factors in this article have shown that this is a good betting site to deposit though you should deposit a small sum of money first before depositing with a bigger stake. If you have any difficulties when playing at this betting site, you can contact us via our Live chat system. Our agencies are available 24/7 and ready to support you for free.
Bonuses
Deposit Bonus

Not available
Language options
All languages (5)
Website: English
All languages (5)
Customer Support: English
Live chat
Payment method
Show all (32)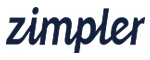 Latest user reviews of online bookmakers
I started an account on campeonbet and made my first deposit of 100 euros on 12 of January of 2022. I received a welcome bonus and made some profit along the way, having made several bets. I completed the bonus requirements when I finally had an amount of 1494 Euros then I requested a first 1000 withdrawal. They refused saying I had to validate the account. It took a long loooong time to validate and when I finally did it, they removed 1394 from my account and are now refusing to pay what I rightfully earned... They sent this email to me. Dear Customer, Withdrawal request has been rejected and generated winnings from bonus (1394,74 EUR) deducted from your balance due to T&C's, please see relevant term below; 12.11 Company reserves the right to close down existing accounts without explanation. In this event, or in the event of an account closure by a customer the gull balance will be paid out unless any fraudulent (e.g. Arbitrage, etc.) behavior is suspected. In case of fraudulent behavior, winnings will be voided and deposits will be confiscated or refunded, at Company's sole discretion, after we deduct the corresponding administrative and transaction fees and any fees that Company is obliged to pay to the competent authorities due to a customer's complaint. Company also reserves the right to report to the appropriate authorities, if any customer is involved in any form of suspected fraudulent behavior. 12.11.1 As "Arbitrage" Company means the method certain players can use in order to abuse Sportsbook offers to their advantage. In such cases, we reserve the right to void bets, deduct winnings and remaining funds or return user's initial deposit at Company's discretion. Indicators, including but not limited, that gives Company strong reasons to believe that a bettor is abusing our offers using the arbitrage system are as follows: i) one deposit only in order to receive the MAX bonus offered. ii) Starting his betting activity with one single bet, Soccer Pre event, Stake = his deposit + bonus money, on high odd (higher than 2) iii) Starting his betting activity with single bets, Soccer Pre event, Stakes totalling = his deposit + bonus money, on high odd (higher than 2) iv) Continuing his betting activity with the same pattern mentioned above, with stakes = winnings from first bet(s) Do not hesitate to contact us in case you need any further help. Have a good day.
I took a sports bonus for 100% and deposited 50€ so got a 50€ bonus I then proceeded to bet with my own money and I also did a 50€ bet with the bonus money(lost it straight away) I then kept playing with my money and won 2100€ you then took 1350 off me and used this term Max winnings for bonuses between 100% - 119% threshold, are limited to fifteen (15x) times the initial deposit amount. now even if you meant that is including my own money your terms say bonus. My money was never in bonus and my balance. Which means even though the bonus was gone they let me bet 1000€ on a bet and took most of my money and the winning bet
I have won 7.000 Eur at one day. On the next day they deducted 2000 Eur od my winnings. I habe contacted the support and they told me that the daily limit to win is 5.000 Eur. They couldnt answer why the system dont say it and why did they let me play the bet when they knew i cant win more than 5.000eur. And those 5.000 eur they wont pay me. They told me they can only pay 500 Eur a week because they are at the beggining and dont have so much money at the bank account. I am really disappointed. For these thiefs should be special law invented!!
Really bad, they have cancelled my withdrawal 3 times without an email. And then closed my account with no reason! 350Eur has been lost