CBet Withdrawal Review
CBet is an online betting site that has been rated as a very good betting site that is completely safe for you to play and enjoy. During our review, we considered players' complaints, reputation signals from other review sites and social media, estimated revenue, licenses, the provision of responsible gambling tools, quality of customer support, fairness of terms and conditions, withdrawal limits, withdrawal times, payment methods, as well as many other factors. So, if you were wondering if this bookie is safe or a scam? Read the full review below to learn more.
According to our statistical data, we found CBet has an above-average revenue size. Our analytics is refined by our exclusive formula based on traffic, country, age, gender, and many other aspects to give this conclusion for its estimated revenue. We think bigger revenue betting sites generally will have enough financial capacity to pay for the big wins of the players while smaller revenue betting sites may face difficulty in paying gamblers when they achieve huge wins.
Withdrawal timeframe is an important factor that affects heavily on player's satisfaction. The timeframe of withdrawal of CBet are sometimes received some reports regarding slow and delayed payouts.
Based on the information we gathered in this review, we conclude that this platform is safe place that you can deposit and expect to be treated fair when playing here. If you have any difficulties when playing at this betting site, you can contact us via our Live chat system. Our agencies are available 24/7 and ready to support you for free.
Bonuses
Deposit Bonus

Not available
Language options
All languages (7)
Website: English
All languages (6)
Customer Support: English
Live chat
Payment method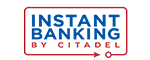 Sports & Markets
Show all (27)
Latest user reviews of online bookmakers
SCAM: Attention, because of their incompetence and lies, my balance before the migration is still not the right one, the support doesn't want to know anything, they steal people's money!
Cbet was very good bookmaker when they operated under pronetgaming provider. Now they made migration and wide range of sports matches offered are gone. Live section with 3 live matches is a total joke... People are reporting withdrawal issues, missing balances. It looks like escape from the market hidden by ,, migration " Be aware of depositing now to cbet, all their 5 stars reviews comes from support chat, where operators are very nice and then ask you to give a 5 starts here on trustpilot.
C bet is a scam first having trouble login because of the new version u can't withdraw via interact like before they only whant u to do it via crypto no sens . Now I whon a game last nhite and 12h later still didn't cash me out. I have friends that lost ther money can't login . C bet is under investigation they will lose ther liscence soon so remove ur money now
At the beginning of September my balance was 4400 euros, then they closed the site for maintenance and the money was gone. DO NOT SIGN UP!!!!
Chat rep was very helpful in finding the correct detailed information I needed concerning withdrawals.
Cbet es un casa que llevo años usandola y siempre tuvo buen servicio, pero desde que renovaron el sitio me perjudicaron terriblemente No puedo retirar via skrill que es la via que use siempre para depositar porque dicen que no funciona LLevan casi un mes con esa excusa de que no hay skrill, les paso un IBAN para ofrecerles otra modalidad de pago y siempre terminan diciendome que le pasan el caso al sector financiero Y ahi queda Yo no pienso cobrar mediante Cryptos porque solamente ofrecen eso Nunca avisaron que el sistema de skrill no iba a estar disponible Espero la gente de CBET que suele leer los mensajes me de una solucion y rapida porque ya me saturo esperar tanto Si lo solucionan, lo comentare por aca y sacare esta queja Harto estoy de seguir esperando!! Cbet is a house that I have been using for years and always had good service, but since they renovated the site they hurt me terribly I can't withdraw via skrill which is the way I always use to deposit because they say it doesn't work They have been using this excuse for almost a month that there is no skrill, I give them an IBAN to offer them another method of payment and they always end up telling me that they are passing the case on to the financial sector and there it is I do not intend to charge through Cryptos because they only offer that They never warned that the skrill system was not going to be available I hope the people of CBET who usually read the messages give me a quick solution because I am already saturated waiting so long If they solve it, I will comment on it here and I will remove this complaint I'm tired of waiting!!
Dear fellow players! I am extremely distraught. Around June this year, I opened my account on Cbet for sports betting. Everything was fine, I loved the site... Until at the end of August/beginning of September I couldn't log in because the site was undergoing maintenance. At first I didn't attach much importance to it. It was strange that no information was released about this anyway. This whole migration took a few days and then came the worst part. I couldn't access my account. Several messages were exchanged at Supportal before I was finally able to log in. Unfortunately, instead of the 540 EU on my account, I only have 200. I wrote to support again, to which they wrote that they understand the problem and see in the system that there was an error, but they assured me that they would forward my case to their appropriate department and that all the money would be returned from the old account to the new one. After that I calmed down and waited. After a few days, an email came saying that they had done the transfer and apologized. However, nothing actually happened, I still have 200 eu in my account. Since then they have not responded to any emails. Therefore, unfortunately, I understand that they stole 300+ euros from me, but as I read, I still did well. Some have lost thousands of euros. Who can I contact? They must be discontinued. In today's difficult world, no one can afford to have any amount of money taken from them without right.
Still no news about the withdrawal i made 1 month ago
I love the platform's layout because it's easy to place bets on sports and also being able to follow live games. Multiple deposits and withdrawal options is another add but I wish you get us an installable app. I LOVE the quick response of the customer Care personnel especially the devoted attention by a lady called #Grace , she got my attention by the way she tries to help a customer's query. Good job
On 5 September I deposited 4400 euros on Cbet.gg, after which they closed the site for maintenance and to change platforms. When I was able to log in again, September 11, I only had 36 euros in my account !! I have been asking for answers to their assistance for 3 weeks and no one does anything, they just say to wait. Can you suggest me a way to get my money back ?? Thank you so much ID order: e9626048-978b-4633-87f4-f717f7a9bab3 Delivering BTC to: 3DP8VmHvECTZS9nbeE3S4yScoSXeLcQMyG (by Moonpay) Now they also blocked my account!