DraftKings Withdrawal Review
We have rated DraftKings as a good betting site which is generally a good site to enjoy, but there are some notes that you might need to pay attention to. During our review, we considered players' complaints, reputation signals from other review sites and social media, estimated revenue, licenses, the provision of responsible gambling tools, quality of customer support, fairness of terms and conditions, withdrawal limits, withdrawal times, payment methods, as well as many other factors. So, if you wonder if this bookie is safe or a scam? Read the full review below to learn more.
After further researching, we found DraftKings has an average revenue size. Our analytics is refined by our exclusive formula based on traffic, country, age, gender, and many other aspects to give this conclusion for its estimated revenue. We think bigger revenue betting sites generally will have enough financial capacity to pay for the big wins of the players while smaller revenue betting sites may face difficulty in paying gamblers when they achieve huge wins.
Withdrawal timeframe is an important factor that affects heavily on player's satisfaction. The timeframe of withdrawal of DraftKings are sometimes received some reports regarding slow and delayed payouts.
All the factors in this article have shown that this is a good betting site to deposit though you should deposit a small sum of money first before depositing with a bigger stake. If you have any difficulties when playing at this betting site, you can contact us via our Live chat system. Our agencies are available 24/7 and ready to support you for free.
Bonuses
Deposit Bonus

Not available
Language options
Website: English
Customer Support: English
Live chat
Payment method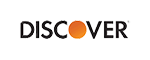 Sports & Markets
Show all (16)
Positives
Many countries are welcomed to play

Nice and modern website
Negatives
Registration requires many documents to verify

The betting site does not have any mobile applications

No Live Chat
Latest user reviews of online bookmakers
This company is a scam, no problem depositing funds after that it's a total joke. I have put in a request to withdrawal my funds. I hope I receive it,I also tried to invest in this company in the stock market recently at $50 per share, sold it at $45 at a 10% loss.The stock price is now $16.Get your money out now!!!!!
I would give zero if I could. This app is nothing but a ripoff. I got 20 free spins on Action Dragon betting $4.80 and the app froze on me and wouldn't let me play. Over a 2 week period I emailed them or sent message on their app at least 30 times. Always getting a response from different people giving different answers. Asked to have someone call over and over and never received a call. They finally went in and took off my free spins and I received zero money. I am deleting their app! BEWARE! Do not play on this app!!!
Unfortunately laws only apply to the poor, unless someone gets caught and it becomes public. Then they make an example out of said person and rarely said establishments. Draftkings is creative at deceiving and the RTP that they post for each game is irrelevant. The ones profiting from Draftkings know that it's addictive, or they wouldn't have invested in the first place. The same as saying that "alcohol may cause health problems ". Until we stand up united against these soulless people, we will continue to be manipulated by them. If you pay attention you will see a pattern. It's not random at all. The beauty is that when it's said to be completely controlled by artificial intelligence. They never have to take responsibility and they the scapegoats of all scapegoats. It's regulated???? The regulators are also wanting to get paid. There are no moral laws, our laws were signed into law by people with a specific agenda and we are the ignorant peasants that continue to give them money in exchange for false hopes. Keep playing and see how much debt you collect. Save your money for something useful.
I have requested a call from the support for 2 months. I gave up for a while but decided to try again. I never received my withdrawal for 2 months. I know the issue but can't speak to anyone. I just get copy and pasted email from every name you idiot's make up. I have 30++ emails stating they are going to call, I'm in a que. Don't respond to this email. What sense does that make. Keep my funds. Fine but you won't get anymore from me. Worst platform in the world. It goes hand on hand with your customer support team. Which is probably auto respond emails. 24/7 support. That must be joke! Still waiting on that call. Funny thing, same issue I had with fanduel and it was resolved thru there live chat. Why can't you be like Fanduel. I guess they are the better than your fake support. No chat just auto response to email.
I went to deposit funds and draft kings denied me,I did it again ,they denied me...a third time and I said to myself, ok it's not taking my card...an hour later I checked my bank and there was three debits for 50 bucks each from draft kings.i emailed them and all they could say was my bank denied it.its such horseshit because the money was debited.i feel ripped off right now with no recourse.looking at most of these reviews I'm probably out $150 .lesson learned.. I totally do not recommend draft kings.try fanduel they are legit....
Their customer service department is in adequate. Out of the blue my account gets locked and restricted and they're asking for billing statements on my bank account and a copy of my drivers license. All documents were sent in and account is still locked and restricted every time you email them they send out a scripted message that they're working on it. Don't waste your time or money on this site. Betmgm is probably the best online casino. DK YOU SUCK
Customer service is an absolute joke. I have an account with $250.00 in it and I am locked out!! Go elsewhere with your hard earned money. If you mare a drug dealer ...this may be your site!!
I made a bet on Justin Thomas reviwed my bet and when I checked later it was for the wrong player. I did it again same bet same player reviewed it again and it came back a different player. I immediately reported the problem and they said they cannot fix it. Neither bet was for much money but its the principle maybe Ill get lucky and win but thats not the point. Take your business to another sportsbook.
This is by FAR the WORST experience ever. The casino games decide to have a glitch every time the bowl fills up with coins and the cash out options glitch every time there's a chance to cash out in your favor. Completely DONE with this site forever.
casino games are A SCAM!!! I played the demo craps and only went up in money for hours, but as soon as I deposited real money the game algorithm changed and started tossing dice that lost every other turn and I lost all my stack in 5 minutes. Went back to the demo version and only won for another hour, then went to real money and same thing, instant losses. Do not fall for this scam of a company.