Evobet Withdrawal Review
We have rated Evobet as a good betting site which is generally a good site to enjoy, but there are some notes that you might need to pay attention to. During our review, we considered players' complaints, reputation signals from other review sites and social media, estimated revenue, licenses, the provision of responsible gambling tools, quality of customer support, fairness of terms and conditions, withdrawal limits, withdrawal times, payment methods, as well as many other factors. So, if you wonder if this bookie is safe or a scam? Read the full review below to learn more.
We have also estimated its revenue and found out that Evobet has a small revenue size. Our analytics is refined by our exclusive formula based on traffic, country, age, gender, and many other aspects to give this conclusion for its estimated revenue. We think bigger revenue betting sites generally will have enough financial capacity to pay for the big wins of the players while smaller revenue betting sites may face difficulty in paying gamblers when they achieve huge wins.
Withdrawal timeframe is an important factor that affects heavily on player's satisfaction. The timeframe of withdrawal of Evobet are sometimes received some reports regarding slow and delayed payouts.
All the factors in this article have shown that this is a good betting site to deposit though you should deposit a small sum of money first before depositing with a bigger stake. If you have any difficulties when playing at this betting site, you can contact us via our Live chat system. Our agencies are available 24/7 and ready to support you for free.
Bonuses
Deposit Bonus

Not available
Language options
All languages (5)
Website: English
All languages (5)
Customer Support: English
Live chat
Payment method
Show all (22)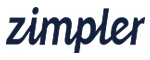 Latest user reviews of online bookmakers
It's a one star because zero star is not a valid review, otherwise it fits them well. They asked tens of documents to process my withdrawal one at a time which I all provided. When there was no any other document they could ask for, they blocked disabled withdrawals from my account. They should just be shut down.
Stay away from this site. I play a few months on Evobet and i was not a plus client. Everything was ok, deposit and withdrawals. But few days ago I won 1000 eur, they blocked my account and in my betting history was written "correction down" -1048 EUR. So if you want see your winnigs, you must play in another casino.
Unfortunately other reviews are real. No customer support what so ever. My withdrawal has been approved almost a week ago and it's still "pending'. No answer to several emails , no contact at all. Very disappointing experience as I enjoyed playing with them and deposited A LOT!
You still can't see the shadow of a win! after over a year! this is a den of unscrupulous criminals because I have never seen such a long sequence of deposits and months without winning anything, aberrant! All I have left is a prayer that God curse you and take you to prison for the rest of your life. Thousands of euros deposited and the slots have always behaved the same way for over 13 months, practically it's better to play more online bingo there are more chances of winning! Not to mention the disconnections and malfunctions attributable to the manipulation of the games, because playing with Windows7, Windows 10, Android, nothing changes and my internet connection is stable and fast, I try to play in the other sites and everything works, while you continue from them crashes and disconnections the reason they have a 0% RTP! A more rigged Santa Claus RNG! Nobody does anything, not even Skrill, Neteller, ecopayz are accomplices because they authorize payments within this site of criminals and criminals who operate illegally
I deposited money, but it was not posted to my account. nobody has responded to my complaints for more than a week. they are cheaters.
TOTAL SCAM, FRAUDE !! THEY STEAL YOUR MONEY AND IGNORE YOUR E-MAILS. STAY AWAY FROM EVOBET !!!!!!!1 (PART OF CAMPEONBET AND SVENBET)
Very poor experience with the payout option of Winnings. They kept it in Status pending for more than 1 week now. Still no payment received. Keep you posted.