GatoBet Withdrawal Review
We have rated GatoBet as a good betting site which is generally a good site to enjoy, but there are some notes that you might need to pay attention to. During our review, we considered players' complaints, reputation signals from other review sites and social media, estimated revenue, licenses, the provision of responsible gambling tools, quality of customer support, fairness of terms and conditions, withdrawal limits, withdrawal times, payment methods, as well as many other factors. So, if you wonder if this bookie is safe or a scam? Read the full review below to learn more.
After further researching, we found GatoBet has an average revenue size. Our analytics is refined by our exclusive formula based on traffic, country, age, gender, and many other aspects to give this conclusion for its estimated revenue. We think bigger revenue betting sites generally will have enough financial capacity to pay for the big wins of the players while smaller revenue betting sites may face difficulty in paying gamblers when they achieve huge wins.
Withdrawal timeframe is an important factor that affects heavily on player's satisfaction. The timeframe of withdrawal of GatoBet are sometimes received some reports regarding slow and delayed payouts.
All the factors in this article have shown that this is a good betting site to deposit though you should deposit a small sum of money first before depositing with a bigger stake. If you have any difficulties when playing at this betting site, you can contact us via our Live chat system. Our agencies are available 24/7 and ready to support you for free.
Bonuses
Deposit Bonus

Not available
Language options
All languages (5)
Website: English
All languages (5)
Customer Support: English
Live chat
Payment method
Show all (32)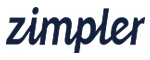 Positives
Just a few restricted countries

A multi-lingual website

Nice and modern website
Negatives
Registration requires many steps

The betting site does not have any mobile applications
Latest user reviews of online bookmakers
do a favor to yourself and avoid this site. first you have to use all your money and then you can use any bonus the bonus expired after 7 days of your deposit and you have to wagered 10x your bonus. no UK races as well and if you win anything they charge £2,50 to withdraw your money avoid plenty of bookies -
Absolutely disgusting site. They offer no UK Horse betting and on realising this I decided to close my account for which they will charge me £2.50. A not very disguised mugging. It's strange how supposedly worried these betting sites are about customers betting beyond their means when this site is happy to steal money from you in this way.
Please avoid! They give you a bonus, but you can't use it, until you've cleared your own balance. If you try to withdrawal your balance you lose your bonus funds. A proper scam
Terrible and hidden charge for withdrawal ,not happy
They advertise a free £30 bet if you bet £10, but this is nothing like new customer offers from reputable bookmakers. Any winnings from your £30 bet must be wagered 10x (yes, TEN) over before they can withdrawn as cash. Even if by the grace of some God you manage to achieve this feat, you can only withdraw a maximum of £30. This is all explained in the most awful broken English under their terms and conditions. The site will also preferentially draw from your real cash balance rather than your 'bonus' cash when placing further bets, and to top it all off they charge £2.50 per withdrawal. Absolutely criminal, avoid like the plague.
Got a text saying free 20pound bet if I deposit 20 on the football won £140 but said I had to bet the winnings 10 times so had to spend 1400 so I managed to do that and have over 200£ in my account then my funds transferred over from my bonus to real account because I met the requirements but the only thing was I was only given 20£ so what a load of panta I was made to play this absolutely crappy website for hours to try and win 20pound don't really care about the money but what a scam this site is avoid at all cost
They are incompetent. I've requested a withdrawal on the 11th of January and 2 months later still haven't paid me. I've send 13 emails but they didn't answer. Disgusted with the customer service on site. AVOID!!!
They are OK to be honest. Never had any issues with the documentation or withdrawals but they have imposed betting limits on the account. Still allowing a decent size stake so it's fine.
do not use them - absolute scam - charge for withdrawals and scam on there own offers - I won a free £50 bet which when I placed went on to win £150 - I was given £20 of this as that is there max
You can claim a "deposit 10 get 30" sign up bonus directly on GatoBet, but do not touch it. Firstly, you can only win a maximum of £30 from the bonus, but the free bet comes with 10x wagering requirements. That's right 10! Secondly, you only have 5 days to wager the bonus 10x (at least £300) which is virtually impossible, while still only being able to win £30 from the bonus. Essentially, once you wager the bonus fully (to £300) they will only transfer £30 across for withdrawal. Do not waste your time with this offer. The signup bonus has ridiculous terms and conditions, the customer support is pathetic (Billy and Helen), the withdrawal times are long and they charge £2.50 for EVERY withdrawal which is unacceptable. When I got in touch with Gatobet I was told it was on their "terms and conditions". Why wasn't it displayed CLEARLY on their advertisements I asked. I never did get an answer to that question! Steer well clear from these fraudsters, liars and thieves. Anyone finding the same problems shoud report them to the Gambling commission and Ombudsman.