Interbet Withdrawal Review
After our careful review process, Interbet is rated as a bad betting site that has no guarantee that you can have an enjoyable gambling experience. During our review, we considered players' complaints, reputation signals from other review sites and social media, estimated revenue, licenses, the provision of responsible gambling tools, quality of customer support, fairness of terms and conditions, withdrawal limits, withdrawal times, payment methods, as well as many other factors. So, if you wonder if this bookie is safe or a scam? Read the full review below to learn more.
After further researching, we found Interbet has an average revenue size. Our analytics is refined by our exclusive formula based on traffic, country, age, gender, and many other aspects to give this conclusion for its estimated revenue. We think bigger revenue betting sites generally will have enough financial capacity to pay for the big wins of the players while smaller revenue betting sites may face difficulty in paying gamblers when they achieve huge wins.
Withdrawal timeframe is an important factor that affects heavily on player's satisfaction. The timeframe of withdrawal of Interbet are sometimes received some reports regarding slow and delayed payouts.
After our proper research, Interbet is a bad online betting site which means you should not deposit and play here. If you have any difficulties when playing at this betting site, you can contact us via our Live chat system. Our agencies are available 24/7 and ready to support you for free.
Bonuses
Deposit Bonus

Not available
Language options
All languages (4)
Website: English
All languages (2)
Customer Support: English
Live chat
Payment method
Show all (32)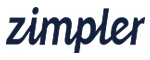 Sports & Markets
Show all (18)
Positives
Just a few restricted countries

A multi-lingual website

Nice and modern website
Negatives
Registration is not comprehensive

The betting site does not have any mobile applications
Latest user reviews of online bookmakers
I've had the account for a few months and been able to deposit, bet and withdraw without a problem. Then out of the blue, I have been asked to verify who I am. I have sent the documents I was asked for, but not given a timeframe on how long this will take to be processed. I always thought that if Identification were required, it would be asked for straight away, or when very large amounts of £ are involved. My withdrawal request was only £120, which does make me wonder why I have been asked to verify my account. If this is sorted quickly, no problem, but having now read all the other reviews I am far from certain I won't be asked to jump through hoops to get my £. I won't give up, if the pay me, fair enough, but if they don't they will need to rethink their policy by the time I have finished. The following day, I asked how long it takes to verify,been told 3-5 working days. It amazes me that they can instantly take my £, but it takes so long to verify. I wonder if they have ever asked for verification BEFORE a deposit is made. I doubt it very much! Later the same day, they have verified everything, except my selfie holding a passport. I live alone, and it is really hard to take a picture of yourself holding a passport, without taking your arm out of the picture when you take it. Really great of interbet to basically force me to break covid rules, to find somebody to help me. My address, passport and bank card are clearly not enough. Maybe somebody stole my identity! What a farce this is! I have changed my review to 2 stars, as on the 2nd day, I seem to have now been verified. However, I still believe these documents should have been requested straight away. If I didn't have my passport, I would have had to pay for some form of identification, just to be able to withdraw. I'm sure some people just give up, as they are unable to send what is required. This shouldn't be allowed imo.
very poor would not payout on football bet even though i used my own money and not the bonus stay clear
Scam avoid you will waste your money
Just when you think you've experienced the worst bookmakers you get interbet. This is a company who will only allow you to access your free bet wins if you lose ALL your money. Then they make you wager any bonus 10 times, and then will cap your winnings so you lose even more money. Then when I questioned their policy they blocked my account. Avoid this bookmaker at all costs.
InterBet are part of a wider group of Malta based bookmakers (actually they are all the same company going under different names), which include - Rubybet, Gambull, Interbet, Onlinebetting Ltd, Mobilewins, 21betshop, Sports.net, and VStarbet. They all have exactly the same layout on their website platforms, exactly the same odds, and, more importantly, the same atrocious promotions and bonuses. OK so the promotional terms for free bets. Hold on to your hats. 1. Whatever the amount of free bet is being offered, a customer has to wager the winnings from the free bet an eye watering TEN times before it converts into cash. 2. No matter how much you earn from wagering the free bet winnings, the maximum amount that can be transferred into real cash is...wait for it....TWENTY POUNDS. Yes, that is correct. You could conceivably wager through a thousand pounds and the most you can ever win on any free bet promotion is £20.00 in real cash. 3. You cannot wager through the free bet winnings unless your real cash balance is ZERO. If you withdraw the real cash balance, the bonus is automatically CANCELLED. So the only way you can even access the free bet winnings amount is to bet your real cash balance and hope it loses. I have pasted here a copy of the chat transcripts regarding the terms of free bets - TRANSCRIPT 1 "Hi 13:51 I have a bonus balance of £15.50, how do i wager it please? Give me a moment please to check your account. :) ok thanks 13:53 Kindly note, you need to place bets of 1.5 :) 13:55 yes but how do I separate the bonus funds from my real balance when wagering? 13:56 To be able to complete your wagering requirements your real balance has to be 0 13:57 I see so I need to withdraw the real balance first? Kindly note, once you request a withdrawal all active bonuses get canceled automatically 13:58 So how on earth do I complete the wagering requirements if i cannot withdraw? 13:59 The terms are frankly ridiculous, you penalise the customer all the way through the system 14:00 So the only way this works is if I place a bet with the cash balance and hope it loses 14:02 to get £15.50 wagered 10 times to get a maximum cash transfer of £20 Absolutely brilliant! Kindly note, this is as per our terms conditions They must be the least customer friendly terms in the entire bookmaking industry Thank you for your help" TRANSCRIPT 2 "The terms say free bet winnings must be wagered 10 times, is this 10 times the amount or 10 more bets? 13:41 Kindly bear with me a moment 13:42 ok 13:42 This is 10 times the amount of the free bet win 13:43 ok thanks. next question 13:44 Sure :) 13:44 free bet term 5 - maximum conversion rate amount of £20? So the most i can ever win from a free bet after wagering ten times is just £20? 13:44 That is correct 13:45 Wow 13:46 £20 for x 10 wagering must be some kind of industry record 13:47 I am sorry to hear you feel this way, please note we do our best to offer very competitive odds 13:47 Yes I see that but it's astonishing that the most that can be won in real cash is just £20 off a £25 free bet 13:48 I think it's fair to say that it's close to impossible to win anything from a free bet with those terms 13:50 I see, your experience is very important to us. 13:51 I will be sure to send your feedback on, however, this is currently the offer that was decided based on our customers experience Offering free bets that are impossible to achieve? I'm sure your customers are all delighted with such promotions :) Thank you for your help anyway." A pretty astonishing set of terms that makes it virtually IMPOSSIBLE to gain from free bets. As a final sting in the tail, they also charge an extortionate withdrawal fee of £2.50 per transaction. Appalling, and no reputable UK based bookmaker would levy such a charge. So there you have it - a company that relentlessly and cynically punishes customers right from the very start and should be avoided at all costs.
Not a fan of this site with regards to the gaming got an automatic dislike to sites that ask you to rotate your device to play. So needless to say deposited and withdrew on the 28th of Dec 19 and still waiting for payout via PayPal. Spoke to customers services via live chat and was told payment due on the 2nd Jan 2020. This is a PayPal transaction not a bank transaction. Truly shocking. I will update when payout is secured.
Truly the worst betting company out there. Withdrawl fee of 2.5. 10 pound Freebet capped at 20 pounds winning and withdrawal took two weeks
Firstly, I want say a big thank you to customer service, they reply instantly and sort out all my issues Secondly, I was worried about my quite high withdrawal, but it was sorted out with a small delay from customer service who was keeping me updating on every step. (2,50£ charge for withdrawal is worth it, trust me) And finally, I love the bets options on the website, big thank you to Interbet!
DO NOT USE! Canceled my withdrawal and stole winnings listen to this review and don't use i have reported the company to relevant bodies.
Beware. There are 2 main points of caution I'd like to make clear so far: 1. They charge £2.50 for any withdrawal you make from your account. 2. The £10 free bet winnings are capped at £20. Essentially the free welcome bet is limited to odds between 1.5 and 3.0.