Jackpot Charm Withdrawal Review
After our careful review process, Jackpot Charm is rated as a bad betting site that has no guarantee that you can have an enjoyable gambling experience. During our review, we considered players' complaints, reputation signals from other review sites and social media, estimated revenue, licenses, the provision of responsible gambling tools, quality of customer support, fairness of terms and conditions, withdrawal limits, withdrawal times, payment methods, as well as many other factors. So, if you wonder if this bookie is safe or a scam? Read the full review below to learn more.
After further researching, we found Jackpot Charm has an average revenue size. Our analytics is refined by our exclusive formula based on traffic, country, age, gender, and many other aspects to give this conclusion for its estimated revenue. We think bigger revenue betting sites generally will have enough financial capacity to pay for the big wins of the players while smaller revenue betting sites may face difficulty in paying gamblers when they achieve huge wins.
Withdrawal timeframe is an important factor that affects heavily on player's satisfaction. The timeframe of withdrawal of Jackpot Charm are sometimes received some reports regarding slow and delayed payouts.
After our proper research, Jackpot Charm is a bad online betting site which means you should not deposit and play here. If you have any difficulties when playing at this betting site, you can contact us via our Live chat system. Our agencies are available 24/7 and ready to support you for free.
Bonuses
Deposit Bonus

Not available
Language options
All languages (3)
Website: English
All languages (3)
Customer Support: English
Live chat
Payment method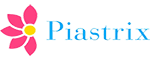 Sports & Markets
Show all (19)
Positives
Easy and comprehensive signup

Just a few restricted countries

A multi-lingual website

Live Chat works 24/7
Negatives
Websites are often slow to load
Latest user reviews of online bookmakers
I think that as long as you read the terms and conditions of this site before trying to withdraw your money everything should be alright, like most sites there are terms. I have dealt with a lady called Mary via email, she is like my personal assigned agent lol, she'll usually send me bonuses (which i don't use) and is very helpful with any questions I have or any issues. I sent her my id for verification from the finance department, she called me to say the address and marriage certificate was fine but the passport needed to be a little clearer, once I resent that jackpot charm emailed me within 24hrs to let me know all documents were fine and It was all now verified on my account..they also verify your phone number and your email so that you can recieve any transcripts from live chats. I think like most gambling sites you need to be verified before you can make any attempt on withdrawing any funds won for money laundering reasons. Also bare in mind that if you take them up on there bonuses there will be wagering terms which usually means you'll be unable to withdraw unless you've meet the wagering terms. I never take up the bonuses, free spins or free money because of wagering terms. I deposited some money the other day and won a jackpot, I withdrew some of these winnings, wish I'd withdrawn more as hadn't realised you can only withdraw one amount at a time and that has to process before you can withdraw anymore, no major issue, I should have read the terms first so my bad as I just ended up playing with the rest as didn't have the willpower not to...the only drawback is that when you withdraw they don't take it away from your account balance so if you don't have any other balance in there then you need that willpower otherwise you'll spend your withdrawal. So with regards to withdrawal and processing, I waited the 36hrs they say it takes to process but hadn't heard anything so today I sent Mary an email and I spoke to both Alex and Emma on live chat, both were helpful, I was a little concerned after reading some of these reviews, but they reassured me that things were only taking a little longer due to high volumes of work load, both said they would contact finance and have them email me and sorry for the inconvenience. Finance emailed me about 4 hours later to say that my payment will process after midnight tonight and to expect the money in my account over the next couple of days. I have since gone onto my jackpot charm account to check the withdrawal status and this now says its been accepted. Fingers crossed it will reach my account over the next few days, I'm expecting it to take a little while with it being the weekend but so far so good, I hope they do not disappoint as so far all has been explained well, and I have done all that is laid out in the terms and conditions. If I have any issues from now going forward with my withdrawal process I shall write another review. I am in no way affiliated with this company, I'm from the UK but felt I needed to write this review as my experience so far has been a good one. Hopefully that continues.
Avoid these robbing dogs at all costs, I finally won £500 and tried to withdraw, not a chance they wanted, passport, driving license, bank statement, my last 5 debit cards , I tried to explain they were lost and didn't have proof of them but the more I went into they just want your money and are stealing your identity , now they have closed my account for giving them abuse with my £500 locked in , I've learnt a hard lesson from these thieves
I have tried to withdraw 10 times!!!! 🤬😡They keep rejecting my withdrawals! For different reasons! It's a total scam!!! I have done everything they've asked. Do not use this casino!!! I have reported them to the gambling commission and will continue to take this further! Total crooks!
BE AWARE stay stay clear of this site. DANGEROUS Identify thief's They steal personal information They still all deposits They do not pay out If you happen to a payment it is highly like it comes for off shore unsafe places. People have had there banks investigate these transactions
Please please avoid this site at all costs. I won 3 grand on the first day after i singed up. But they would refuse to send the money into my card and offered me bitcoin money instead. Also asked for all of my bank details but said they could not send the money. Also you can only withdraw maximum of 500. It's a joke seriously one of the worst sites of all time. Please please please do not sign up. This is a hoax site.
This casino has been around for some time. I finally tried it and it is not bad overall, waiting to see how the withdrawal of winnings to my account goes.
AVOID THIS SITE THEY ARE MONEY GRABBERS. I SPENT 100S OF POUNDS AND SIGNED UP TP BONUS DEAL FOR FREE SPINS IF I DEPOSIT 45 EURO. I HAVE WON 128 EURO AND WILL NOT LET ME WITHDRAW UNLESS I SPEND ANOTHER 300 EURP DISGUSTING! FRAUDSTERS DO NOT USE.
Deposit my money didn't go through to there websites but they still taken it from me bank .. customer service are rude and disrespectful don't help in any way Also be aware of when you deposit you have to win 3 times the amount of money to withdraw it . They are a fraud team be aware Also contact your bank and tell them that you have been scammed
After depositing fare bit I won some back decided to with draw kept saying rejected so spoke to them they asked me for id gave all id keep going round in circles asking me for statements still no money how can I get this money back or get them shut down
This is a scam I deposited 25 euros played it out then deposited 30 euro the message said deposit failed I checked my online banking and they had taken the money I spoke to chat who said it was definitely a failed deposit so i rang my bank who confirmed they had taken it plus a fee of 1,50 for each of the transactions they are plain thieves BEWARE and dont deposit on here