Rocketpot Withdrawal Review
We have rated Rocketpot as a good betting site which is generally a good site to enjoy, but there are some notes that you might need to pay attention to. During our review, we considered players' complaints, reputation signals from other review sites and social media, estimated revenue, licenses, the provision of responsible gambling tools, quality of customer support, fairness of terms and conditions, withdrawal limits, withdrawal times, payment methods, as well as many other factors. So, if you wonder if this bookie is safe or a scam? Read the full review below to learn more.
After further researching, we found Rocketpot has an average revenue size. Our analytics is refined by our exclusive formula based on traffic, country, age, gender, and many other aspects to give this conclusion for its estimated revenue. We think bigger revenue betting sites generally will have enough financial capacity to pay for the big wins of the players while smaller revenue betting sites may face difficulty in paying gamblers when they achieve huge wins.
The modern banking system of the betting site has made it easy to cash out within the ideal timeframe for all banking methods. We have not received any reports regarding slow payouts, all payments are paid on a timely manner.
All the factors in this article have shown that this is a good betting site to deposit though you should deposit a small sum of money first before depositing with a bigger stake. If you have any difficulties when playing at this betting site, you can contact us via our Live chat system. Our agencies are available 24/7 and ready to support you for free.
Bonuses
Deposit Bonus

Not available
Language options
All languages (4)
Website: English
All languages (4)
Customer Support: English
Live chat
Payment method
Show all (11)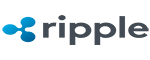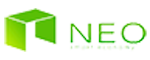 Sports & Markets
Show all (19)
Positives
Easy and comprehensive signup

A multi-lingual website

Modern website with friendly layout

Live Chat works 24/7

Support multi-currency
Negatives
Many restricted countries

The betting site does not have any mobile applications
Latest user reviews of online bookmakers
Scam. I deposited $40. Won about $150 after playing awhile. Couldn't withdraw...says bonus requirements not met. I had no bonus. Looked at terms. Says any deposit must be played 3x before any withdrawal. 2 things. 1 that's fuxked up. Total BS. 2 I continued to play for like an hour. Some 300-400 spins at $1.25. I played way more than 3x my $40 deposit. Still blocks withdrawal. Same reason. Wish I'd read these reviews first.. complete scam.
Well for 1 there withdrawals are always going down, currently I'm waiting about 4 days for my withdrawal, there customer service is forever saying "soon" or "tomorrow morning" or even "today" without a timeframe, so obvusly not a good system in place there,the game selection is good, deposit is easy (funny that), but again, that's all irrelevant if after playing....you can't get any money out
Pretty cool place with friendly staff , generous promotions which mostly come completely wager free and against what those reviews say the withdrawal requests, mine at least , went through in 10 minutes max without any troubles. My warmest recommendation to every passionate gambler out there.
I registered at ROCKETPOT.IO like almost one year ago and i cant come up with one bad word about them. While not being the most consistent player , i still submitted and received a good bunch o' cashouts and yes they really should and could speed up that process / the processing no doubt about that.. But thats pretty much the only pain point i could possibly find. The Chat-Support is extraordinary friendly, that's definitely not the norm nowadays/everywhere and they even provided me with bonus money here and there. * yaay :'D* When it comes to games , they can easily keep up with every other casino i know and the RTP really seems a little boosted if directly compared to wherever else. Long story Short , MY personal experience couldn't be all that much better.
Stealing money, withdrawels are cancelled, don't gamble here, I don't understand how this company is still alive
I made 2 25-30$ deposits , won around 1000-1100 $ (Using TRON/ Crypto Currency) in total. I claimed 2 bonus offers & did not breach any bonus rule at any given point. I submitted 4 seperate withdrawal requests and after 20 hours not a single one was processed , so i contacted the live chat. (Did so various times before and i was told that everything is alright, withdraws take 24 hours max). After i was told that it wont surpass the 24h i though I'm good and logged out. When i checked back a hour later, i was unable to log in and the live chat refused to give me any details on why my account was closed.(they claimed that it was to bonus abuse , but they don't have any informations other than what they claimed was said by "the risk department" : "there COULD BE bonus abuse". After a rather short discussion and the chat employee making odd controversial statements, i was told to contact tge support mail address and to "stop wasting his time" before he abruptly ended the chat. Its 48 hours now and the support did not respond via email.
Made a rather medium size LTC deposit to activate 100 (Wager Free , at this point i already should've said "naw there's something odd about this website/offer) Freespins worth 50$ in total. After wining around 180$ from those freespins i submitted a withdrawal (And dont get fooled , deposit and of course withdrawals are no where near instant as advertised)... Curious why i didn't receive any funds in my wallet i contacted the live chat (after checking my account the replies got actually very provoking and really unprofessional all of a sudden) & against what they state on their website , according to the person i spoke to withdraws take up to 24h. Told them that i got a really bad feeling about this situation and that i would be back in a couple of hours to check on my withdrawal status... 1h later when i tried to log in....my account was already blocked without any further information email or whatever else. I contacted the chat and of course , the universal tool/reason for all "casinos" with a buisiness model obviously based on scamming people : "You created multiple accounts ... All funds confiscated.... No refund of original deposit...decision final." I gamble online with fiat as well as crypto assets as long as doing so is possible and ran through literally almost every single casino available...this is the very first time that i had to experience plain fraud on a level like this by myself. Simply beyond angry right now , just unbelievable.
1k in over 3 payments.. only empty rolls not even a full line payed or free spins.. its for sure a scamsite! Dont invest here buy crypto and hold them they try to scam you!
Stay away! After withdrawal there where "suddenly" a lot of tech issues, and now 14 hours after withdrawel, i still have not recieved anything. Stay the f away from this scam. It IS a scam! 6.5 LTC i will never ever see again.