Ruby Bet Withdrawal Review
Ruby Bet is an online betting site that has been rated as a very good betting site that is completely safe for you to play and enjoy. During our review, we considered players' complaints, reputation signals from other review sites and social media, estimated revenue, licenses, the provision of responsible gambling tools, quality of customer support, fairness of terms and conditions, withdrawal limits, withdrawal times, payment methods, as well as many other factors. So, if you were wondering if this bookie is safe or a scam? Read the full review below to learn more.
According to our statistical data, we found Ruby Bet has an above-average revenue size. Our analytics is refined by our exclusive formula based on traffic, country, age, gender, and many other aspects to give this conclusion for its estimated revenue. We think bigger revenue betting sites generally will have enough financial capacity to pay for the big wins of the players while smaller revenue betting sites may face difficulty in paying gamblers when they achieve huge wins.
Withdrawal timeframe is an important factor that affects heavily on player's satisfaction. The timeframe of withdrawal of Ruby Bet are sometimes received some reports regarding slow and delayed payouts.
Based on the information we gathered in this review, we conclude that this platform is safe place that you can deposit and expect to be treated fair when playing here. If you have any difficulties when playing at this betting site, you can contact us via our Live chat system. Our agencies are available 24/7 and ready to support you for free.
Bonuses
Deposit Bonus

Not available
Language options
All languages (3)
Website: English
All languages (3)
Customer Support: English
Live chat
Payment method
Show all (27)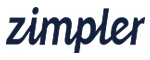 Latest user reviews of online bookmakers
Rubbish!!! Didn't pay bonus , also charged £2.50 just to make a withdrawal. AVOID!!!
Dont do ruby bet they are a bunch of crooks you always get same person on chat i had had 30 pounds sports free bet got up to near 300 pounds had 60 left in bonus funds left with 2 bets still to be settled which were in and pending about 260 pounds in wins when settled they took 60 bonus that was left and out the winnings put 40 pounds cash real money in and kept the 60 plus 220 of the winnings took 50 out not been giving it yet and takes up to 72 hours to settle some bets please stay clear there just robbing not saying the next word
Without doubt the worst betting experience ever in relation to bonuses. I used a 50 free bet and built my balance up to 435 in the sports book. Now when you take into consideration that this is clearly listed in the sports section under sports bonus balance and when you go to the casino the balance it shows as zero on casino and 0 casino bonus balance so they are not related. I then went to play on the casino section and deposited 20 and withdrew 20 as my casino balance was 0. I then came back to my sports wallet and found my 435 sports bonus balance was taken away and voided because i withdrew in the casino book. I was stunned and as i expected pretty much verbally told to go away and that you cannot withdraw any balance anywhere and keep your bonus even though the wallets a separate. This clearly doesn't make make sense and although ive been referred to email customer i fully expect them to just ignore the facts and tell me tough luck. Stay well away they have horrible customer service and charge 2.50 for every withdrawal. If i could i would give zero stars as this purely criminal.
Ruby and sister site both force you to wager your balance before wagering bonus . If you withdraw balance , they cancel your bonus . You could cancel the withdrawal and reactivate the bonus but must wager through balance first and try lose it into an exchange by matched betting. But... now they have new unjustifiable Covid rule changes. You can't cancel the withdrawal and lose your bonus . I complained as I lost bonus and £250 at betfair lay bet against the Ruby / Gato back bets . They have blocked my accounts and are holding the withdrawal total of £209 accounts combined , from my balance that they said canceled my bonus deal . Not only have they cancelled my bonus they have refused me my winnings . Meanwhile I lost heavily in the lay bet . This process has so far cost me £509. It is absolutely corrupt and disgraceful. Do Not trust these sites . I will be going to the gambling commission and taking it further
Joined and deposited....won over 1000,verified account and received my winnings all in the same day.apart from 2.50 charge for withdrawals,no probs at all.
The site is OK, the ltd company operates under many different sites (maybe a white-label) but they are all legit and process your money as fast as possible.
I have had no issues what so ever. From deposits to free bets and withdrawals. I have gone with 4 stars as I think the website could be more user-friendly. It's difficult to navigate your account and see the specifics of your bet history. I have used the casino yet. Not sure you can give them 1 star because you lost though Reading some reviews here I was wondering. Happy to report that my withdrawal has gone fine.
Good and honest Bookie I feel the need to write this review as reading the bad reviews on here, I previously experienced some difficult times when I first joined Ruby bet. When I first joined Ruby bet I made a withdrawal within one day of joining, obviously I had to complete the ID verification process but during this process I was worried because of the bad reviews that I was reading that I wouldn't get my money, At the end of the day this is a gambling business and each and every one of us needs verifying before paying out funds can be processed. Since my account has been verified Iv enjoyed all what ruby bet has to offer, I have since made several withdrawals and on some occasions the money has been in my account the same day. Thanks Rubybet
You can claim a "deposit 10 get 10" sign up bonus directly on RubyBet, but do not touch it. Firstly, you can only win a maximum of £30 from the bonus, but the free bet comes with 10x wagering requirements. That's right 10! Secondly, you only have 5 days to wager the bonus 10x (at least £300) which is virtually impossible, while still only being able to win £30 from the bonus. Essentially, once you wager the bonus fully (to £300) they will only transfer £30 across for withdrawal. Do not waste your time with this offer. The signup bonus has ridiculous terms and conditions, the customer support is poor, the withdrawal times are long and they charge £2.50 for EVERY withdrawal which is unacceptable. Steer well clear from these fraudsters, liars and thieves. Anyone finding the same problems should report them to the Gambling commission and Ombudsman.
Update. So now 6 weeks in from my withdrawal request and still no sign!! I've sent in 18 legitimate docs and still they're asking for more and refuse to pay out! IF YOU VALUE YOUR MONEY AND AFYER A FAIR BOOKMAKER THAN STAY AWAY!!