Dog Racing Laws: Things You Need to Know
Dog Racing Laws: Things You Need to Know
Last updated Saturday, 25/06/2022 14:44 by Diane Davoine
Overview of Dog Racing Laws
Greyhound racing was one of the most popular choices among American bettors between 1919 and 1950. At that time, it was available on most racecourses across the country. However, as time passes, the sport is not as popular as it once was. Almost every state in the US now bans greyhound racing when people realize they are treating the breed inhumanely.
As a result, gamblers in the US, in particular, and in the world in general, do not have as many opportunities to bet on greyhound racing as they used to. However, the game still survives if it is simulated in virtual space. This article will introduce you to the history and legality of greyhound racing in the US, as well as how to bet on greyhound racing legally on online betting sites today.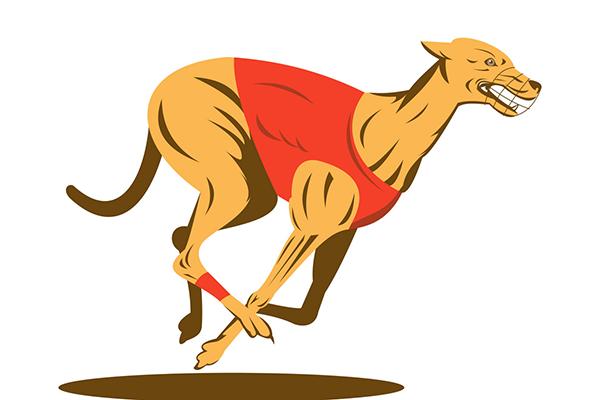 Why is Greyhound Racing Banned in Many States?
To explain why racing is banned in many states, let's take a quick look at its history. Greyhound racing has its roots as far back as the Egyptian civilization. The game was only discovered in England after the 16th century. The original form of the game was described as resembling two dogs chasing a hare on a track, otherwise known as the dog of prey form. This form was then introduced to the US in 1919, when the first greyhound racetrack was built in Emeryville, California.
At that time, the US government still did not make any move to legalize greyhound racing, despite the fact that 67 races were opened nationwide in 1930, mainly of which were illegal gambling venues. Over time, races began to include more dogs to increase competition, like the eight-dog race we often see today. Until 1931, Florida was the first state to permit greyhound racing and pari-mutuel betting.
Concerns about overbreeding and the humane treatment of greyhounds began to emerge in the 1970s. Many of these problems have developed as a result of exposure to greyhound breeding techniques. Only 30 percent of greyhounds bred to make it to the racetrack. Because of their failure to win, the remainder is either handed away or have their throats chopped.
Greyhounds who arrive at the racecourse sustain a range of ailments, including broken legs and necks, cardiac arrest, and brain stem paralysis. Even when not on track, greyhounds are confined in kennels for nearly 20 hours a day or in outdoor shelters with unsuitable living conditions.
States began to outlaw greyhound racing pari-mutuel betting in the 1990s. Greyhound racing is currently outlawed in 41 states as a result. The number of states that permit dog racing is decreasing. However, several states continue to enable the sport to some degree.
Greyhound racing is permitted only in Alabama, Arkansas, Iowa, Texas, and West Virginia. Furthermore, this sport is permitted in Connecticut, Kansas, and Oregon. However, they can prohibit it because no dogs are present.
So far, 42 states have prohibited greyhound events. This sort of racing was once popular in Florida. It has, however, lately banned dog racing.
Dog racing has now dropped, in part owing to public awareness of the terrible and inhumane treatment of the dogs at these racetracks. From 2001 to 2014, the total amount of money wagered on greyhound races in the United States plummeted by 70%. During the same period, state taxation on greyhound racing decreased by 82%. In this day and age, dog racing is a failing and doomed industry with no future.
So, the harsh character of greyhound racing is the cause for such strong opposition. During races, several dogs have broken legs and sometimes spines. Similar damaged dogs are occasionally slaughtered in private.
Countries do not suffer significantly from the absence of dog races. After all, they have more than enough sports and gambling options to fill the void. Sports betting has been popular in recent years. With the rising interest in sports betting globally, few people are aware of the restricted greyhound betting options.
What is a Better Option for Bettors?
Although greyhound races are becoming rarer these days, a handful of sports betting sites still offer you the chance to do so. Even so, they are often platforms with a risk of fraud and rarely do not provide you with a safe gambling experience.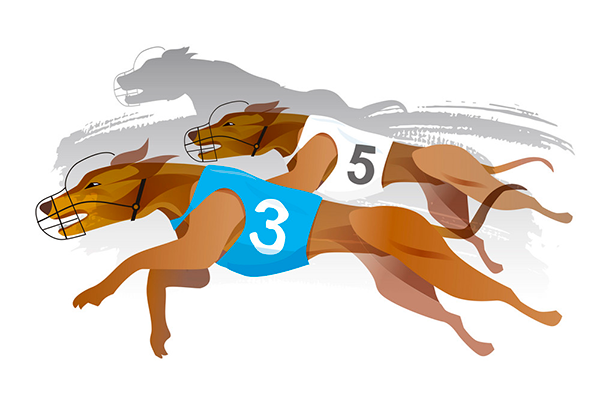 So, the best way to bet on greyhound racing legally and safely is to participate in virtual sports betting. Virtual betting is a type of sports betting that is based on simulated competitions and racing. The action takes place in high resolution and appears to be real. As a result, you may witness a greyhound race that appears to be taking place in real time.
The primary distinction is that the findings are generated by a computer algorithm. To calculate the final dog places, the method uses a mix of the specified hounds' chances and a random number generator.
Having said that, virtual greyhound racing isn't quite like the actual thing. It's close enough to where you are, though, that you may use it as a replacement. This alternative is the perfect solution for greyhound racing betting interests to satisfy their preferences while also facilitating that the frequency of actual greyhound races is reduced to ensure safety for the dogs.
How to Get Started With Virtual Gambling
Virtual betting will satisfy your interest in greyhound racing through the many online betting sites available today. Therefore, to bet with real money on this sport, you need to do the following steps.
Find Online Sportsbooks That Offer Virtual Greyhound Betting
On the market today, many operators have added virtual greyhound betting to their portfolios. Therefore, you won't have much of a problem finding one of them.
The most effective way to search for such platforms is through our smart filters. You just need to use the keyword "virtual greyhound racing" available in the search bar. Soon you will be introduced to the best operators that will allow you to bet on simulated hounds.
If you want to bet on traditional greyhound betting, you can do the same. Your task is to simply omit the word "virtual" on our smart filter.
Registration and Deposit
Once you have found the right site, you simply need to register your betting account and deposit money into it to start playing. This process should not take you more than a few minutes, and you will need to provide some correct personal information to complete it.
Take Advantage of Bonuses
Most sports betting sites offer welcome bonuses to please newcomers. Double check how generous the operator you choose is with the welcome offer they offer. Usually, it will be an amount proportional to your first deposit.
Besides that, take a look at the terms and conditions that come with the promotion. That will keep you from breaking any terms and help you get the maximum possible bonus.
You can quickly navigate to the Virtual Betting category as it is available in the most prominent locations on the homepages. Typically, casinos or online betting sites will offer popular services, including virtual basketball, soccer, greyhound racing, horse racing, and tennis.
Bet Every 2 to 3 Minutes
Virtual greyhound races will be held almost continuously to meet the demands of large bets from players. At the top platforms, every 2 to 3 minutes, you will see a new virtual greyhound race happening. In addition, the operator will provide a countdown, so you always know when the next race will take place.
Also, be sure to complete your bets before the race starts to ensure that the system won't miss your bets.
Conclusion
Greyhound racing is a sport that was once very popular. But in recent times, it is dying out in the United States as public awareness has improved to protect the lives of dogs. Even so, traditional greyhound racing betting still exists; it's just that it's pretty rare.
Today's article has covered everything you need to know about greyhound racing betting. If you want to get started now, check out our guide above. Also, if you have other questions about areas in the sports betting market, we have articles from our experts on our website to answer all your questions.
Published: 25 June 2022 14:44