William Hill Plus Card: Everything You Need to Know
William Hill Plus Card: Everything You Need to Know
William Hill ranks among the most famous and best-loved online sportsbooks. The UK-based bookmaker is as old as legalized gambling itself, with a rich history that tracks back to the dawn of betting. William Hill began accepting bets trackside at an English racecourse and grew to become a global leader in the sportsbook gambling sphere.
In this article, our team of online gambling industry experts brings readers up to speed on the interesting William Hill Plus Card. Find out more about the Plus Card, including how you can claim your share and how to ensure the best online gambling service. If it's worth knowing about the William Hill Plus Card, you'll find details on this page.
William Hill Plus Card explained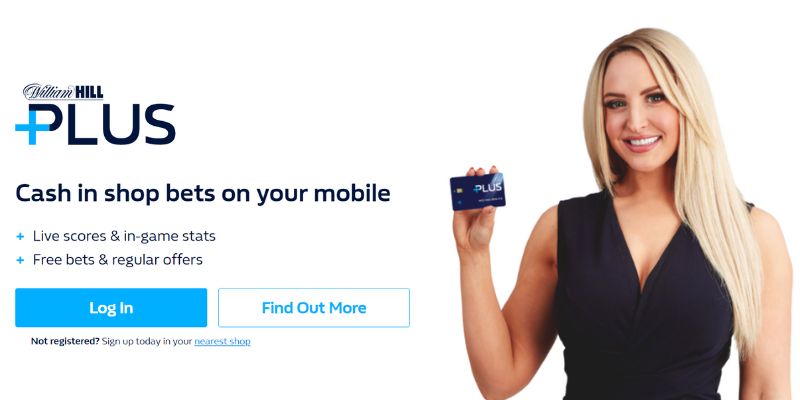 Sportsbook bettors love to wager on their favorite sports, competitions, teams, and players using desktop computers or smartphones. It's fast, secure, and convenient, but there's one major flaw, and that's in withdrawing profits. When betting online, all winnings are sent electronically to your debit card, e-wallet, or crypto account.
Cash wasn't an option until the William Hill Plus Card arrived. It bridges the gap between online and in-store gambling, allowing customers to withdraw profits won online in cash at any William Hill high-street betting office.
What is it?
The William Hill Plus Card is a plastic card you can keep in your wallet and present to the cashier in your local William Hill betting office. The card works at all William Hill bookies, and the card includes your name and account information, which the cashier requires to settle any balances.
How it works
Register for the William Hill Plus Card and pair it with your online gambling account at William Hill. You can then wager in-store using your online gambling funds and collect winnings in cash. Simply present your card to the cashier, and they'll adjust your balance and then pay you in cash from the till.
Mobile App
The William Hill Plus Card App is ideal for those who like to gamble on sports at a branded William Hill high-street betting office or online. The app allows you to keep pace with your bets, profit and loss, any points accumulated, and detailed transactions. There are even live scores on your favorite sports and teams.
Tracking Your Bets
When placing sportsbook bets at a branded William Hill betting office, you can tap your Plus Card with the cashier to pair your bets with your card. You can then check your selections, live scores, and bet status using your mobile. There's also an option to input the number on your paper bet slip to your mobile app and check your progress using your Android or iOS device. It's quick, easy and secure.
Tracking Your Bets Without A Plus Card
You can track your bets using the William Hill Plus Card and the mobile app, but the card isn't essential as there's a simple method to track bets without the card. Open the William Hill website or mobile-optimized site and enter the 16-digit code from your bet slip to track results and scores. You can also cash out your wagers in-store or online.
Cashing Out Your Bets
When tracking your bets through the William Hill Plus Card or the website, you can cash out your selections in seconds. Place your bet and check the online status for a cash-out offer. It'll be level with your stake but will rise and fall depending on how well your predictions perform. The ideal cash out is one done at the perfect time that limits the risks while giving you the most profits.
A good cash-out could turn a losing bet into a profitable one. Follow the cash-out value offered and click the button to accept when the offer is at a generous amount. When cashing out, your original bet settles, and the funds due are paid to your betting balance immediately. The result of your bet is no longer relevant as you've chosen to end things early.
Pros of William Hill Plus Card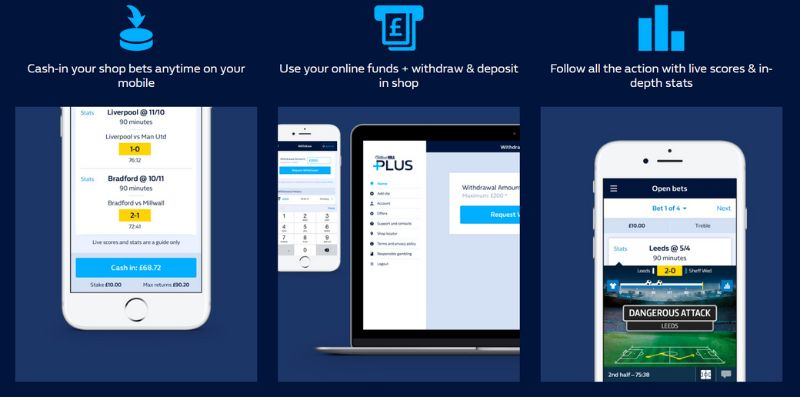 There are many benefits of holding a William Hill Plus Card, and we've selected some of our favorites below.
Withdraw online winnings in cash from any William Hill betting office.
Cash out your bets with a single click.
Use your online betting funds to cover bets placed in-store.
Claim exclusive bonuses and promotions.
Deposit funds in cash to use on the William Hill app.
Claiming Your William Hill Plus Card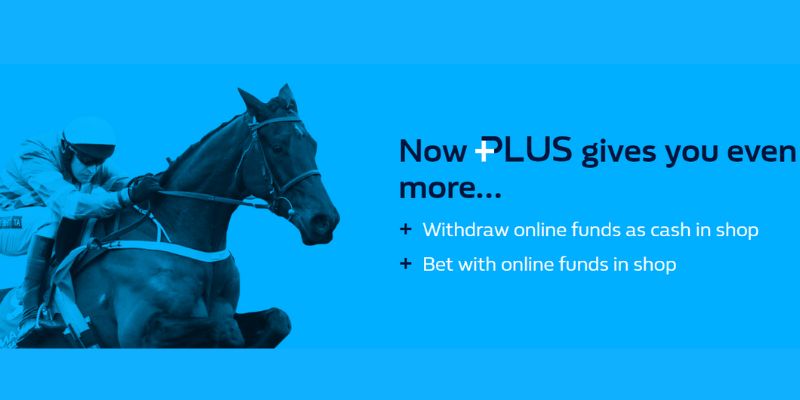 Claiming your William Hill Plus Card is quick and simple. You can secure your share today and add the card to your wallet to streamline your sportsbook gambling experience between online and in-store. Follow the steps below to claim your William Hill Plus card.
Log in to your William Hill online betting account.
Visit any William Hill betting office and discuss the Plus Card with the staff.
Follow the instructions given by the staff, including completing your registration.
Access the William Hill Plus website, enter your mobile number, and enter the code sent to your device.
William Hill Plus Card welcome bonus
There is no welcome bonus available to customers who open a William Hill Plus Card, but you will find several recurring bonuses and promotions. The more you use your card, the bonus benefits you'll receive. Click the promotions tab for the latest bonuses and specials available to William Hill customers. All new players who sign up for a betting account through this page qualify for the William Hill welcome bonus £30 free bet.
Frequently asked questions
"During your use of the William Hill Plus Card, you are likely to have many questions. Below is a summary of frequently asked questions that players often inquire about:
Will my William Hill Plus Card work on the gaming machines?
Yes, you can use your card to collect points and redeem promotions on the gaming machines at William Hill betting offices.
How Long Does It Take To Get A William Hill Plus Card?
It takes just two minutes to register for your William Hill Plus Card, and you can do so at a William Hill betting office using your desktop computer or smartphone betting app.
Can I Report My William Hill Plus Card Lost?
You can cancel your card online or at a William Hill bookmaker in seconds and then order a new card.
Published: 03 November 2023 16:00