Thunderpick Withdrawal Review
Thunderpick is an online betting site that has been rated as a very good betting site that is completely safe for you to play and enjoy. During our review, we considered players' complaints, reputation signals from other review sites and social media, estimated revenue, licenses, the provision of responsible gambling tools, quality of customer support, fairness of terms and conditions, withdrawal limits, withdrawal times, payment methods, as well as many other factors. So, if you were wondering if this bookie is safe or a scam? Read the full review below to learn more.
According to our statistical data, we found Thunderpick has an above-average revenue size. Our analytics is refined by our exclusive formula based on traffic, country, age, gender, and many other aspects to give this conclusion for its estimated revenue. We think bigger revenue betting sites generally will have enough financial capacity to pay for the big wins of the players while smaller revenue betting sites may face difficulty in paying gamblers when they achieve huge wins.
Withdrawal timeframe is an important factor that affects heavily on player's satisfaction. The timeframe of withdrawal of Thunderpick are sometimes received some reports regarding slow and delayed payouts.
Based on the information we gathered in this review, we conclude that this platform is safe place that you can deposit and expect to be treated fair when playing here. If you have any difficulties when playing at this betting site, you can contact us via our Live chat system. Our agencies are available 24/7 and ready to support you for free.
Bonuses
Deposit Bonus

Not available
Language options
All languages (7)
Website: English
All languages (2)
Customer Support: English
Live chat
Payment method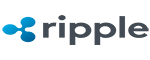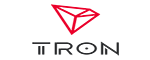 Latest user reviews of online bookmakers
Honestly one of the best crypto betting sites. Fast deposits and withdrawals not to mentioned they reward active users constantly. The only downside is the bet limit for lower tier teams is ridiculously low at times. But overall, still a 5 star experience for me.
Thunderpick has always been the go to eSports site. Customer service is always very kind, and polite. The options of sport and esports are wide, with a very good range of options. The race mode is extremely good and only thunderpick does this, and it is a good way to give money back to the users at the end of each week. I have used it for 3 years, and have always been able to withdraw and deposit my funds very quickly and easily, and with 0 fees.
Just another crypto booking scam site. Got an e-mail saying that I broke their rules and they let me withdraw 50% of my money and then deleted my account. Stay away, this is not a safe betting book.
They refuse to pay winnings. All out SCAM. Your money is not safe to bet with at thunderpick
I've seen alot of "scam" over thunderpick and I thought this was a scam site after depositing and wining my bet. Problemas was I didn't read the Q&A. Contacted support and they explain that I've to bet my first deposit x2 (+bonus) in order to start withdrawaling. If you deposit 50€, you have to bet those 50€ and after you win, wage another 50€ bet. Completing 100€ you'll be able to withdrawal all (If you were awarded signing bonuses you've to add up those aswel). I've seen some "I deposit 50€, lost 25€ on casion, chicken out & now I can't get my 25€ left back" reviews rating the site 1*.. Doesn't seem very fair now that you know the rules right?
Its like plain scam. They blocked my funds without explaining much and they didnt let me withdraw them. Support just ignored and even laugh when asking explanations. Just a few russian guys behind this very shady site. Don't put your money in there-
Been betting on this website for 2 years. Full review on rating. Pluses: Good design, friendly staff, giveaways, instant withdrawal, chat with community Minuses: First of all they did remove skrill/card payments and went only crypto. For losing over 5k monthly there, getting challenger does not give you any privilage on silvers, atm its only giveaways (they still dont have vip levels, limits are the same, withdrawal levels e.t.c too). 2 years and no live sports betting (yes i know that providers of live sports costs tonns) no emergency developers, issues resolving really slow. lost deposit there. crypto deposits taking slow sometimes, big fees Limits for T2-3 matches are very low.
The win was made in Pragmatic Megawheel. The 100x multiplier dropped to 2, and then 2 dropped eventually which is insane! The site administration quickly checked everything and began to withdraw money. The limit is 5 thousand euros per week. Received 1/5 of the winnings, I will keep you informed. Great site! - Updated 05/04/2021 Received 2/5 of my winnings - 12/04 3/5 - 29/04 Gor everything
Read carefully! I read all the negative comments from the thunderpick side and it made me laugh. All these people who write negative comments simply lost their money and then got angry and concluded that they had to take revenge and write BAD COMMENT. I have been playing on this site for over 2 years and I have never had any problems with withdrawing money and deposits and the support works full time 24/7 and will always answer all your questions If you are a stupid schoolboy who does not follow the activity and ask for free money as GIFT CARDS please just do not gamble and leave the site. 2) Regarding account verification (YOU ARE OBLIGED TO SUBMIT YOUR DOCUMENTS IN ANY OCCASION), since gambling you must be at least 18 years old + this protects the site from fraudsters who create multiple accounts VERDICT: ALL NEGATIVE COMMENTS ARE FALSE AND WRITTEN FROM PEOPLE WHO LOST THEIR MONEY and blame the company for this. Thunderpick is a completely legal and fair site
Very good website, wish they would add live sports betting and real money payments.