Betway App South Africa - Download App for Android & IOS 2023
Betway App South Africa - Download App for Android & IOS 2023
Embark on a digital odyssey with the Betway South Africa application, a cutting-edge platform that redefines online gaming. In this article, we explore the app's features, functionalities, and the thrilling opportunities it offers to gaming enthusiasts worldwide. Join us as we unravel the dynamic world of Betway, where every tap opens the door to unparalleled gaming excitement.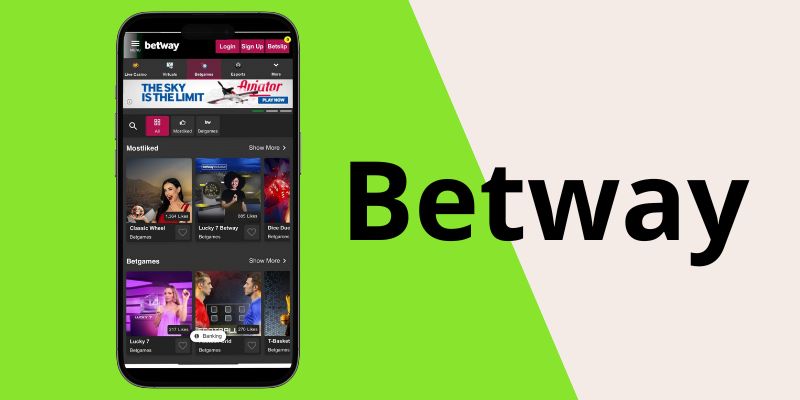 1. Advantages & Disadvantages Of The Betway ZA App
While the Betway ZA mobile app stands out as a top choice in the South African betting scene, it's not without its nuances. This section highlights its standout features and areas where there's room for improvement.
Advantages:
Smooth User Experience: Enjoy a seamless and user-friendly interface.
Data-Free Betting Option: Benefit from the convenience of betting without data charges.
Multi-Platform Availability: Accessible on Android, iOS, and Huawei devices.
Easy Download and Installation: Straightforward process for downloading and installing the app.
Promotions and Betting Variety: Avail yourself of generous promotions and a diverse range of betting options.
Disadvantages:
Lack of Mobile-Specific Offers: Absence of offers specifically tailored for mobile users.
Storage Consumption: The app utilizes storage space on your device.
2. Downloading the Betway ZA App for Android
Downloading the Betway ZA app for Android is a straightforward process. Follow these steps to install the application on your Android device:
2.1. Step-by-Step Guide for Download and Installation
Before you begin the download process, ensure you follow these simple steps to get the most out of the Betway ZA app.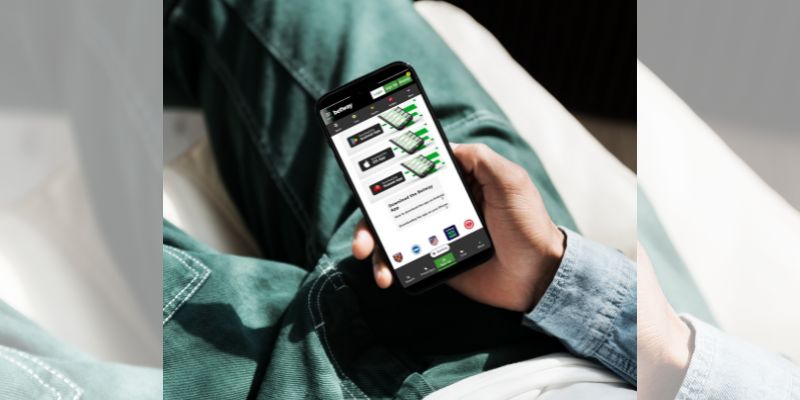 Navigate to the Settings icon on your Android device.
Tap on Security.
Under Device Administration, check the box next to Allow Unknown Sources.
A box will appear – tap OK and return to this webpage.
Click on the "Download the Android App" banner located at the top of the Betway South Africa online website.
Another box will appear – tap OK, and the app will begin downloading automatically.
Pull down from the top of your screen to view notifications, and track the progress of the download.
Once the app is downloaded, click Install.
After installation, click Open to either signup or log in.
2.2. System Requirements for the Betway ZA App
Brand
Phone
Tablet
Samsung

Galaxy J
Galaxy S
Galaxy
Galaxy A
Galaxy Note
Galaxy M Series

Nokia

Nokia Series
Nokia C Series

LG

Velvet & stylus
K series
G series

Huawei

Mate and Nova Series
P series
Y series

Xiaomi
Sony
Lenovo

Smart tab series &Yoga Smart Tab
Lenovo Tab series

Google
HTC

Exodus
Desire & U Series
Wildlife

Sony
3. Downloading the Latest Version of the Betway ZA App for iOS
Follow these simple steps to have the app up and running on your iOS device:
3.1. Easy Steps to Download and Install the Betway ZA App on Your iOS Device
If you own an iOS device, accessing the Betway app is a breeze through the Apple store.
Locate the Betway App on the app store.
Simply download and install the app on your device.
Log in effortlessly using your existing credentials.
If you're a new user, complete the quick sign-up process to register a new account.
Congratulations! You are now set to enjoy seamless betting with Betway.
3.2. System Requirements for the Betway iOS App
iPhone
iPad
iPhone 5s or later.

iPad 5 or later;
iPad Pro 1st Generation or later;
iPad Air 1st Generation or later;
iPad mini 2 or later
4. Main Functions Of The Betway ZA Mobile App
The Betway ZA mobile app offers a range of functions designed to enhance the user experience, providing convenient access to a variety of betting and gaming options. Here are the main functions of the Betway ZA mobile app:
Live Games: Experience the excitement of live betting with the Betway ZA app. Predict and enjoy real-time odds that evolve with the game.
Deposit And Withdrawal: Swiftly manage your finances with one-click deposits and withdrawals. All payment methods are conveniently integrated into the app with no extra charges.
Cash Out: Take control of your bets with the cash-out feature. Secure winnings based on current outcomes, time, and events in your unsettled bet slip.
Lots Of Sports: Explore a wide array of sports events and betting markets on the Betway app. From major leagues to niche competitions, every option is covered.
For an effortless and enriching betting experience, choose the Betway ZA mobile app.
5. Live Betting In the Betway ZA App
In the Betway ZA app, live betting adds an exciting dimension to the gaming experience. With this feature, players can actively follow and analyze games in real-time, allowing them to make informed decisions even after a competition has begun.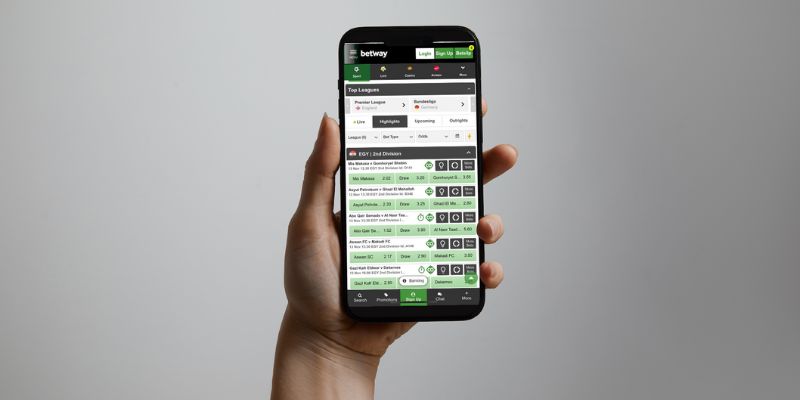 The app provides a seamless platform for live betting, ensuring that users can watch, strategize, and place their bets on their preferred teams. This dynamic feature enhances the thrill of sports betting, making the Betway ZA app a top choice for those seeking an interactive and engaging gaming experience.
6. How to Bet on Betway ZA App
Betting on the Betway ZA app is a straightforward process, ensuring users can quickly and easily place their bets. Here's a step-by-step guide on how to bet using the Betway ZA app:
Download and Install: Get the Betway ZA app from the official website or app store.
Create Account or Log In: Sign up or log in to your Betway account.
Deposit Funds: Add money to your account using the app's deposit feature.
Choose Sport and Event: Navigate to the sports betting section and select your sport and event.
Pick Your Bet Type: Choose your preferred bet type for the selected event.
Add to Bet Slip: Add your selections to the bet slip.
Enter Stake and Confirm: Specify your wager amount and confirm the bet.
Wait for Results: Sit back and await the outcome of the event.
Always bet responsibly, and for any assistance, refer to the app's help section or contact customer support.
7. FAQs
Q1: Is the Sportsbook app legally compliant?
Absolutely. The app is developed by a sportsbook that operates under the licensing and regulation of the Western Cape Gambling and Racing Board, complete with an assigned license number. Therefore, users can rest assured that the Sportsbook app is fully legal.
Q2: How can one generate income through the sportsbook app?
Generating income through the app involves completing the Betway app sign-up process, logging in with your credentials, making deposits, and placing bets. If your predictions are accurate, you stand a chance to profit from your bets.
Q3: Are there taxes associated with winnings on the Betway app?
Similar to the tax-free aspect of the Betway data-free app, winnings on the sportsbook app are generally tax-free. However, users are advised to consult with their financial institutions to address any potential issues during the withdrawal process.
Q4: What betting options and products are provided on Betway mobile apps?
Betway mobile apps offer a diverse range of betting options, including an extensive sportsbook, casino, jackpot, and bingo. Users can explore various sports for wagering to enhance their betting experience.
Published: 13 November 2023 11:07