1XBET App Nigeria - Download 1XBET App for Android & IOS 2023
1XBET App Nigeria - Download 1XBET App for Android & IOS 2023
Dive into the world of effortless sports betting with the 1xBet app Nigeria. From installation tips to unique features, this guide unveils the convenience of having a powerhouse of sportsbook entertainment at your fingertips. Whether you're a seasoned bettor or new to online sports wagering, discover how the 1xBet Nigeria app transforms your betting experience.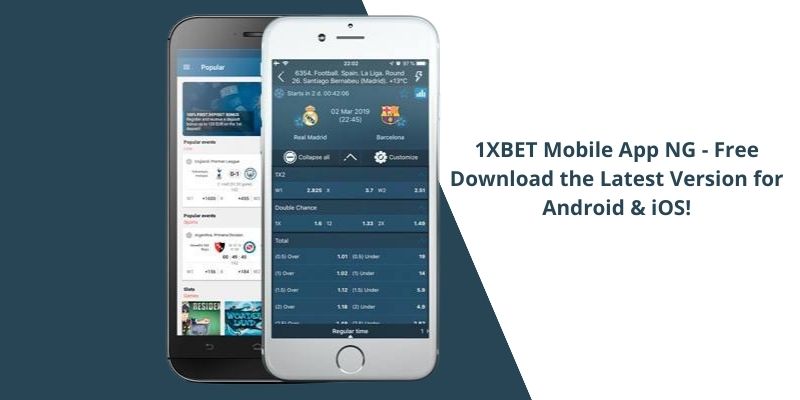 1. Advantages & Disadvantages of the 1xBet Nigeria Mobile Application
Advantages:
Effortless Installation: Swift installation on iOS and Android platforms.
Streamlined Login: Log in once without repeated username and password entries.
Comprehensive Features: Access all fundamental options available on the 1xBet website.
User-Friendly Interface: Enjoy a convenient and intuitive interface.
Live Match Streaming: Watch live matches directly on your mobile device.
Mobile Transactions: Easily manage deposits and withdrawals via your phone.
Speedy Bet Processing: Experience fast acceptance and settlement of bets.
Mobile Promotions: Participate in 1xBet promotions seamlessly from your smartphone.
24/7 Support: Access round-the-clock support through online chat.
Favorites and Notifications: Add matches to favorites and receive push notifications for events.
Live Odds Updates: Prompt updates of odds in real-time.
Betting History Access: Quickly view your betting history.
Casino and Slots: Enjoy online casinos and slot machines within the mobile app.
Disadvantages:
Storage Space Usage: The app occupies device memory space.
No Multi-Live Option: Lack of a Multi-Live feature in the 1xBet mobile app.
Missing Game Sections: Absence of Betting on Numbers Games and BINGO sections.
2. Download 1xbet App for Android
Always ensure that you are downloading the app from the official 1xBet website to ensure security and reliability.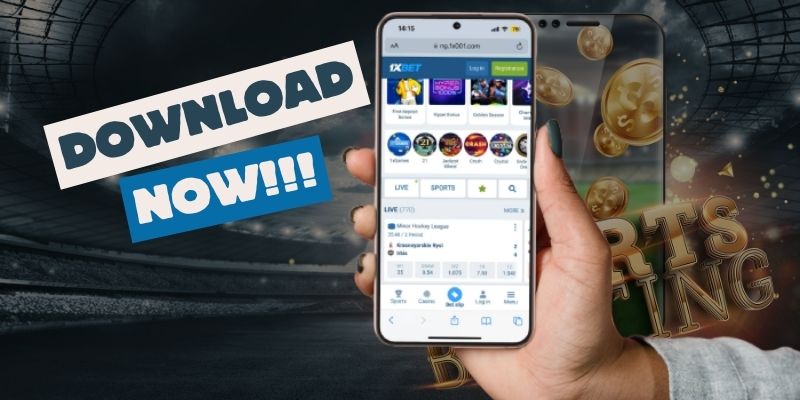 2.1. How to Download and Install 1xbet App Nigeria for Android
To download the 1xbet app for Android, follow these steps:
Visit the Verified 1xbet Website: Initiate the 1xbet apk download from the official website. Open your mobile phone browser, navigate to the site, and locate the download prompt.
File Download and Installation: After successfully downloading the file, proceed to the installation phase. Click on the file installation prompt on your Android screen.
Permission Error Handling: If you encounter an error message stating, "You do not have permission to install this application," don't worry. Proceed to the next step.
Adjust Device Settings: You'll be prompted to navigate to your Android device's "Settings." For Xiaomi devices, go to "Security" or "Privacy" and find "Device Administration." Click on "Unknown Sources" to permit installations from external or unknown sources.
Finalize Installation: Once you've completed the above steps, the 1xbet file will be successfully installed on your Android device. You can now proceed to conduct financial transactions, view stakes, or place bets on your device.
2.2. System Requirements for the 1XBET Android App
Brand
Tablet
Phone
Xiaomi
Samsung

Galaxy M Series
Galaxy A
Galaxy Note
Galaxy
Galaxy J
Galaxy S

Nokia

Nokia C Series
Nokia Series

Huawei

Y series
Mate and Nova Series
P series

HTC

Wildlife
Exodus
Desire & U Series

Lenovo

Smart Tab Series &Yoga Smart Tab
Lenovo Tab series

LG

G series
Velvet & stylus
K series

Motorola

Moto E
Moto Z
Motorola One
Moto G

Google
Sony
Xperia Pro Series
3. Download 1XBET App Nigeria for iOS
Please note that app availability and policies may change, so it's advisable to check the App Store or the official 1xBet website for the most up-to-date information.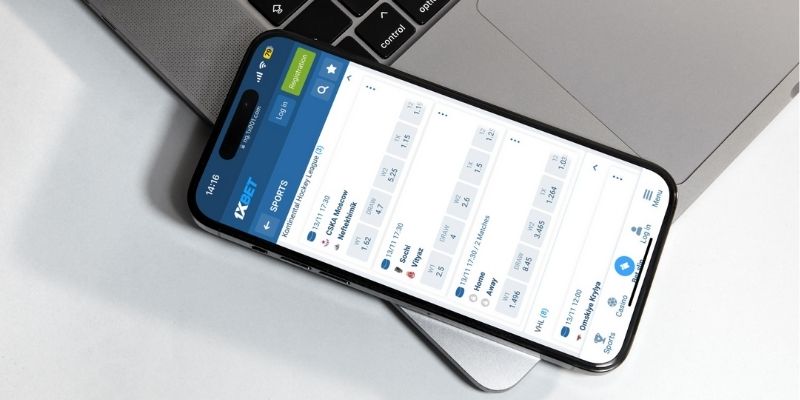 3.1. How to Download and Install 1XBET App Nigeria for iOS
iOS users can effortlessly acquire the 1xbet app through the Apple Store or by obtaining the APK file directly from the 1xbet website. Follow these simple steps:
Navigate to your device "Settings."
Within Settings, proceed to "iTunes and App Stores."
Click on the "Apple ID" toggle button.
Access "Country/Region" and select "Change County or Region" from the dropdown list.
Choose the appropriate country/region and confirm the selection.
A prompt will appear, prompting you to review the terms & conditions and Apple Privacy Policy.
Click the "Accord" (Accept) toggle button after reading and agreeing.
If you haven't registered an Apple ID, leave it blank and complete other required fields.
Once this process is complete, you are ready for the 1xbet mobile app download from the App Store.
Proceed to the App Store for the 1xbet app free download and installation. Alternatively, visit the 1xbet site for the 1xbet APK download.
3.2. System Requirements for the iOS 1XBET NG App
The iOS 1xbet ng app operates seamlessly on Apple devices, ensuring a smooth betting experience. To guarantee optimal performance, your iOS device should meet the following system requirements:
Iphone
Ipad

iPad Pro 1st Generation or later;
iPad Air 1st Generation or later;
iPad 5 or later;
iPad mini 2 or later
4. 1xBet Nigeria App: Interface & Features Overview
Experience seamless access to a variety of betting options with the 1xBet mobile application. Here's a glimpse into the interface and functions:
One-Click Bets: Execute various bet types effortlessly with just a single click.
Bonus Utilization: Easily apply and enjoy all types of bonuses by selecting your preferred ones in the personal office settings.
Compatibility: The latest app version is fully compatible with Android 4.1 and above, and users report satisfactory performance even on earlier Android versions.
Intuitive Main Menu: Navigate through the main menu, featuring popular bet sections, including live and line options that cover a wide range of events, including e-sports tournaments.
Convenient Event Listing: The menu intelligently organizes events based on player popularity, making it easy to find and engage with desired events.
Swift Betting: Set your bids quickly and monitor event beginnings effortlessly with just a few taps on your smartphone.
Online TOTO Section: Engage in express-format betting through the dedicated online TOTO section.
Effortless Transactions: Replenish your gaming account or withdraw funds in a few clicks, choosing from various convenient methods available in the respective sections.
Whether you're into live betting, exploring bonuses, or managing your account, the 1xBet mobile app provides a user-friendly and feature-rich experience.
6. 1xBet Nigeria Sportsbook Mobile App Bonus
While there isn't a dedicated bonus for downloading the 1xBet mobile app, users can still capitalize on the first deposit bonus provided by the sportsbook.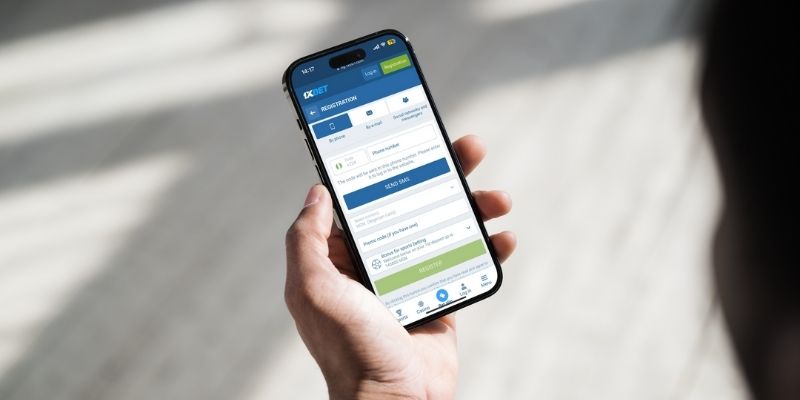 By registering with the sportsbook, you can avail yourself of a generous 300% welcome bonus, with the potential for your initial deposit to reach up to 145,600 NGN. Additional bonuses on 1xBet include birthday bonuses, free bets, and bonus points that can be exchanged for promo codes.
Don't miss out on this incredible opportunity—join 1xBet Nigeria today for an unparalleled gaming experience.
7. How to Bet on 1XBET App Nigeria
To place bets on the 1xBet Nigeria app, follow these simple steps:
Open the 1xBet app menu by tapping the icon with three horizontal bars in the upper left corner of the screen.
Choose your desired betting section – opt for "Live" for ongoing events or "Sports" for matches yet to begin.
A comprehensive list of available sports disciplines will appear; select your preferred sport.
In the list of tournaments, tap on the line featuring the name of the competition you're interested in.
Choose the specific match you want to bet on.
Click on the odds corresponding to your chosen selection on the event page. The betting details will pop up in the "Bet slip" window, offering options like "Add to Bet List" for Accumulator and System bets, and "Place a bet" for a single bet.
Once you've made your selections, go to "Bet List" at the bottom of the 1xBet app.
In the special window, enter the bet amount and confirm your bet.
Now you're all set to enjoy the exciting world of sports betting on the 1xBet Nigeria app!
8. FAQs
Q1: Is the 1xBet Nigeria sportsbook app legal?
Yes, the 1xBet Nigeria sportsbook app is legal. 1xBet operates with the necessary licenses and adheres to regulations, ensuring a legal and secure platform for users.
Q2: What is the difference between the 1XBET browser version and the 1XBET mobile app?
The primary difference lies in accessibility and convenience. The browser version requires internet access and navigating through a web browser, while the mobile app offers a dedicated and streamlined experience, often with additional features optimized for mobile use.
Q3: How to cash out on 1XBET app?
To utilize the Cash Out feature on the 1xBet app, follow these steps:
Open your betting history in the 1xBet app.
Locate the event for which Cash Out is available.
Click on the "Sell bet" button if the bookmaker provides this option for the selected event.
Q4: Can I deposit money through 1xBet App?
Yes, you can deposit money through the 1xBet app. The app provides a secure and convenient platform for making deposits, allowing users to fund their accounts seamlessly.
Q5: Can I withdraw money through 1xBet App?
Yes, you can withdraw money through the 1xBet app. Access the withdrawal feature within the app, follow the necessary steps, and complete the withdrawal process as per the provided instructions.
Published: 13 November 2023 14:53