Top 10 Famous Racehorses in the World
Top 10 Famous Racehorses in the World
Last updated Wednesday, 20/07/2022 10:36 by Hannah Diaz
The greatest racehorses have always been a hot topic of debate among researchers and spectators of horse racing. Although thousands of horses participate in the races each year, only a handful of them really leave their mark on the times.
No matter when you start following horse racing, there are always outstanding racehorses that conjure up images of the greatest races, impressive performances, and special emotions within you. The same is true for other horse racing enthusiasts.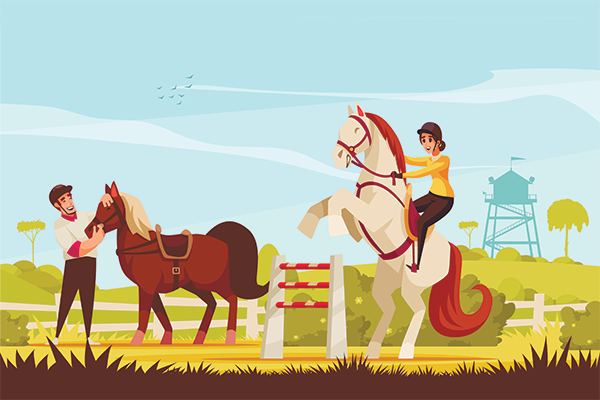 When a horse with excellent performance and running at incredible speed beats other competitors on the track, it will make most of the audience admire and remember it. If that happens during the horse's career, it will enter the home of the greatest racehorses.
Today's article will summarize 10 horses that we consider the greatest in the sport's long history. While that's not easy, given that horse racing has been around for hundreds of years, we've managed to compile and analyze every recorded data to form the final list.
Horse & Hound's Most Famous Racehorses
Of course, the greatness of a horse depends on the audience's impression of it, and therefore this list is by no means absolute. So please refer to it to learn more about the history of the most famous racehorses instead of sinking into endless debates. Come on, let's get started now.
Frankel
Frankel, born February 11, 2008, is a retired champion British Thoroughbred racehorse and active sire. He was undefeated in fourteen races and was the world's top-rated racehorse from May 2011 to May 2012. On his debut in 2010, he overcame a field that included future Group 1 winners Nathaniel and Colour Vision before winning the Royal Lodge Stakes by ten lengths and the Dewhurst Stakes, which he won by defeating Middle Park Stakes winner Dream Ahead.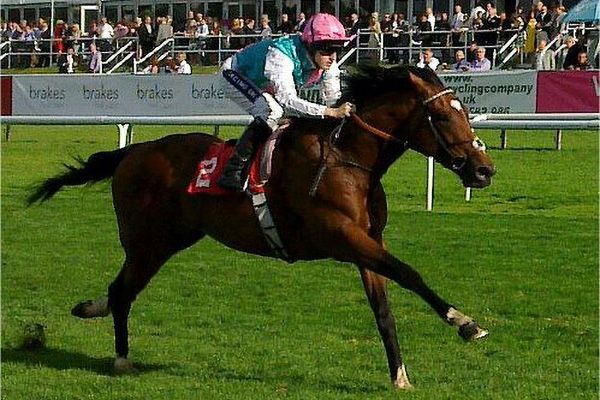 As a three-year-old, he won the Classic 2000 Guineas by six lengths, the St James's Palace Stakes at Royal Ascot, the Sussex Stakes at Goodwood by defeating the great older miler Canford Cliffs, and the Queen Elizabeth II Stakes at Ascot. In 2012, Frankel extended his undefeated streak by winning the Lockinge Stakes, Queen Anne Stakes, and Sussex Stakes for the second time. He won the International Stakes at York in August after being stepped up to a mile and a quarter for the first time. He won the Champion Stakes at Ascot in October, again over a mile and a quarter, and then declared his retirement from racing.
Frankel has been a successful sire after retiring to stud, with noteworthy progeny including Classic winners Adayar (Epsom Derby), Hurricane Lane (Irish Derby, St Leger), Logician (St Leger), Anapurna (Epsom Oaks), Hungry Heart (Australian Oaks), and Soul Stirring (Japanese Oaks). In 2021, he was the leading sire in the United Kingdom and Ireland.
Red Rum
Steeplechase horse racing is a unique sport that mixes Thoroughbred racing's remarkable sprint speeds with hurdles and leaping. It's an exciting, adrenaline-pumping sport, and Red Rum is one of the finest horses to ever compete. Red Rum won the steeplechase national championships in 1973, 1974, and 1977. It even came back from a 30-length disadvantage to win the Grand National that year.
After winning the Grand National in 1973 and 1974, he placed second the next two years until winning a third time at the age of 12 in 1977. He won the Scottish Grand National in 1974 as a solid jumper, suited by a hard test of stamina. Red Rum had finished dead last in his maiden race, a seller on the Flat at Aintree in 1967, ten years before his eventual victory.
Trained in England
Born: 1965
Golden year: 1974
However, Red Rum's effect cannot be assessed just by its victories. This horse arrived at a time when the United Kingdom was in the grip of a severe recession. Despite being born with an incurable condition, Red Rum managed to win hearts and raise spirits.
Galileo
Galileo is a well-known racing figure. Long after retiring, the legendary racing champion continued to excel, becoming the leading sire of champions for 10 straight years until his death in July 2021. Galileo was just 23 years old when he had to be euthanized after failing to recuperate from surgery for a foot problem.
John Magnier, owner, and head of Coolmore stud, feels Galileo's impact on the breed via his offspring and daughters will be a permanent legacy, and his accomplishment is unique. Frankel has been a successful sire after retiring to stud, with noteworthy progeny including Classic winners Adayar (Epsom Derby), Hurricane Lane (Irish Derby, St Leger), Logician (St Leger), Anapurna (Epsom Oaks), Hungry Heart (Australian Oaks), and Soul Stirring (Japanese Oaks). In 2021, he was the leading sire in the United Kingdom and Ireland.
Galileo made his racing debut as a two-year-old horse in October 2000, winning the IBEC EBF Maiden at Leopardstown by an astonishing 14 lengths. Galileo won two further races at Leopardstown as he prepared for his first Derby season. He went on to win the Epsom Derby, the Irish Derby at The Curragh, and King George VI and Queen Elizabeth Stakes at Ascot that summer.
However, that would be his final triumph. In September, he was defeated by well-matched competitor Fantastic Light by a head at Leopardstown. Six weeks later, Galileo contested his final race at Belmont Park in the Breeders Cup Classic. He resigned soon after and began a new career as a champion stud horse.
Arkle
A steeplechaser who was so far ahead of his colleagues that the Jockey Club and Irish Turf Club had to adjust their handicapping regulations to accommodate for his outstanding skill. He was a fantastic jumper who never fell and was far superior to his outstanding contemporary, Mill House, who was also one of the best chasers of the century.
Trained in Ireland
Born 1957
Golden years 1964-1966
Arkle was the son of Archive, a horse worth 48 guineas. Mary, Duchess of Westminster purchased him as an untested three-year-old for 1,150 guineas and named him after the mountain that faces her house at Loch Stack in Sutherland, Republic of Ireland.
Arkle was destined for success from the minute he won his maiden hurdle race at 20-1, typically with Pat Taffe on. Perhaps his most famous victory came in the 1964 Cheltenham Gold Cup when he avenged Mill House's humiliation in the previous year's Hennessy by winning by five lengths in a race hailed by Julian Wilson as "the finest steeplechase of the last forty years." Mill House was largely regarded as the finest steeplechaser since Golden Miller until that race, but he would never again beat the legendary Arkle.
The most impressive victories in this racehorse's career include Cheltenham Gold Cup 1964, 1965, and 1966, King George VI Chase 1965, Irish Grand National 1964, Hennessy Gold Cup 1964 and 1965, Whitbread Gold Cup, Leopardstown Chase 1964, 1965, and 1966.
Desert Orchid
Desert Orchid, the most renowned grey horse in racing history, was born in 1979, the year after Red Rum retired, and became one of the most popular racehorses of the 1980s before retiring in 1991, in a symbolic passing of the torch. Dessie (as he was popularly known) had an incredible victory record, including four victories in the King George VI Chase. His most memorable victory, though, came in the 1989 Cheltenham Gold Cup.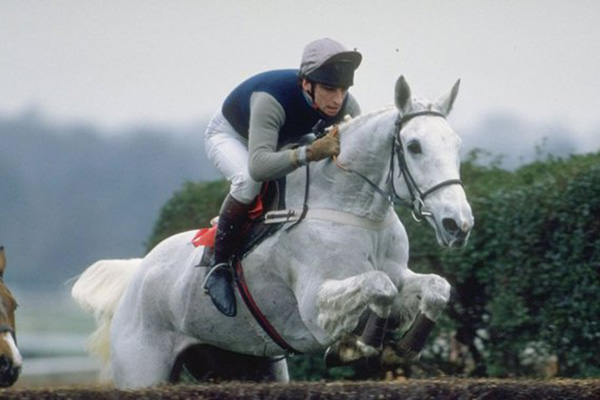 Desert Orchid, who started as the 5/2 favorite, was 10 years old at the time and had failed to win five prior Gold Cup races. Dessie was in excellent form coming into Cheltenham, but a race win appeared to have evaded him when he was two fences from home. In second place and facing heavy opposition, Desert Orchid demonstrated his well-known resilience to not only keep the rest of the racers behind him but also to capture the victory to raucous applause from the spectators. Desert Orchid retired in 1991 and died at the age of 27 in 2006.
Winx
Winx is without a doubt one of the best Australian-bred racehorses of all time. The bay Thoroughbred mare won 37 of her 42 races, including an astounding 33-race winning streak. She won 33 races in a succession, 28 of which were Grade I races, a world record.
On September 14, 2011, Winx was born at Coolmore Farm near Jerrys Plains, New South Wales, Australia. She debuted as a filly in 2014, under the tutelage of trainer Chris Waller.
She earned $26,421,176 over her career, making her Australia's all-time biggest prize money earner.
Foaled: 2011
Bred: Australia
Sex: Filly/Mare
Record: 43: 37-3-0
Earnings: A$26,241,176
The 2017-2019 Queen Elizabeth Stakes, 2015-2018 W. S. Cox Plate, 2015 Epsom Handicap, 2015 Phar Lap Stakes, and 2015 Queensland Oaks are among Winx's most famous victories.
Winx has won multiple honors, including four times as Australian Horse of the Year and the 2018 World's Best Racehorse. She has also been inducted into the Australian Racing Hall of Fame.
American Pharoah
Affirmed won the Triple Crown in 1978, initiating a 37-year gap in which no horse won the Triple Crown. However, in 2015, a horse called American Pharaoh broke that trend by winning all three Triple Crown races as well as the Breeders' Cup Classic, completing the Thoroughbred racing Grand Slam and being the first horse to do so.
American Pharaoh posted the quickest time ever in the last quarter-mile of the Belmont Stakes while dominating the field in 2015. His victory in the Kentucky Derby was razor-thin, with American Pharaoh winning by a single length, although he won the Preakness by a far greater margin of seven lengths.
Unlike most winning horses, American Pharaoh retired following his 3-year-old season because of an existing stud commitment. American Pharaoh won more than $8 million in 2015, setting a new record for earnings in a single season.
Man o' War
Man o' War's name is arguably the most well-known of all the renowned racehorses on this list, aside from those whose lives have been chronicled in a feature film. This horse was born in 1917 and won about $250,000 in its career. While this may not appear to be a large figure, it is worth more than $3 million today! What's even more astonishing is that Man o' War was acquired for just $5,000!
Foaled: 1917
Bred: USA
Sex: Colt/Stallion
Record: 21: 20-1-0
Earnings: $249,465 (equivalent to almost $3,200,000 today)
This horse got its name from its furious and vicious temperament. It is also credited with rescuing horse racing in America during World War I. Man o' War's owner, however, never permitted him to compete in the Triple Crown, which is one of the biggest tragedies in this sport. His foal, however, went by the moniker War Admiral; the same horse who lost to Seabiscuit in the "Match of the Century," and helped push Seabiscuit to such incredible prominence.
At $5,000, he was an even better buy than Zenyatta, having won all but one of his 21 career races. He had a significant and far-reaching effect on thoroughbreds while at stud.
War Admiral, who performed what his father was not permitted to do and won the Triple Crown, and Battleship were both bred by Man o' War (the only horse to win the American and English Grand Nationals over jumps).
Seattle Slew
Seattle Slew was born in Lexington, Kentucky on February 15, 1974, and was coached by Billy Turner and Douglas Peterson. Despite slow starts in training and a major injury as a two-year-old, his career took off swiftly. His talent rapidly drew the attention of racing fans as he won some of the most important events.
Foaled: 1974
Bred: USA
Sex: Colt/Stallion
Record: 17: 14-2-0
Earnings: $1,208,726
Until Justify arrived in 2018, Seattle Slew was the first horse to win the US Triple Crown of the Kentucky Derby, Preakness Stakes, and Belmont Stakes without having previously lost.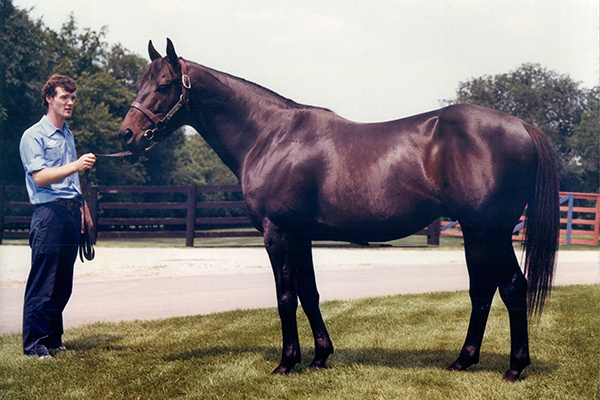 From 1976 through 1978, he was Champion Juvenile Colt, Three-Year-Old, and Older Male Horse. This is when his career soaked up since the stunning dark bay colt won 14 of his 17 races. Seattle Slew was also named the 1977 American Horse of the Year.
He returned to play after recovering from a career-threatening illness and came within two-fifths of a second of setting the world record in the Marlboro Cup.
Seattle Slew's effect on North American horse racing extended into his stud career. He is the ancestor of future Kentucky Derby champions California Chrome and Orb.
Seattle Slew was so beloved that racetracks got engulfed in "Slewmania" whenever he ran. During a golden age for horse racing in the United States, he truly caught the public's mind.
The Kentucky Derby, Preakness Stakes, and Belmont Stakes were among Seattle Slew's most notable victories, giving him the distinction of 1977 Triple Crown winner. In the 1978 Marlboro Cup Invitational Handicap, Seattle Slew defeated the 1978 Triple Crown winner Affirmed. This is the first time two Triple Crown winners have competed in the same race.
Seattle Slew earned $1,208,726 in winnings. He was inducted into the United States Racing Hall of Fame in 1981.
Makybe Diva
Despite having been bred in England, Makybe Diva was sent to Australia as a yearling with her dam Tugela. She went on to become a renowned figure.
In Australia, the Melbourne Cup is a race that draws international attention and is dubbed "the race that stops a country." Makybe Diva has won the Melbourne Cup more times than any other horse (three times between 2004 and 2006).
Her record is far from perfect when compared to some of the other renowned racehorses on our list, but she delivered when it counted most at Flemington, one of the best horse racing courses in history.
Foaled: 1999
Bred: England
Sex: Filly/Mare
Record: 36: 15-4-3
Earnings: A$14,526,685
Makybe Diva became only the sixth horse in history to win both the Cox Plate and the Melbourne Cup in 2005.
She has been crowned Champion Australian Stayer three times (2004-06), as well as Racehorse of the Year in Australia in 2005 and 2006.
Conclusion
The topic of the greatest racehorses is always controversial because of the multitude of different opinions of the audience. However, the racehorses listed in the article are common in most people's opinions. Of course, the audience has the right to love a horse to different degrees, which is why the animals are listed in no order to ensure the fairness of the article.
Published: 20 July 2022 10:36