Top 10 Richest NFL Players Ever: Football Legends Turned Financial Titans
Top 10 Richest NFL Players Ever: Football Legends Turned Financial Titans
Last updated Thursday, 21/07/2022 10:07 by Heidi Campbell
In the realm of professional football, greatness extends beyond the gridiron, as evidenced by the substantial fortunes amassed by some of the game's finest. Join us on a journey through the lives and bank accounts of the top 10 richest NFL players ever. These football legends not only left an indelible mark on the field but also navigated the complexities of wealth, investments, and business ventures.
10. Russell Wilson
Net Worth: $135 Million (and growing)
Russell Wilson, the Seattle Seahawks' star quarterback, completes our list of financial titans. Wilson's lucrative contract extensions and burgeoning business ventures, including fashion and tech investments, are poised to elevate his wealth to even greater heights.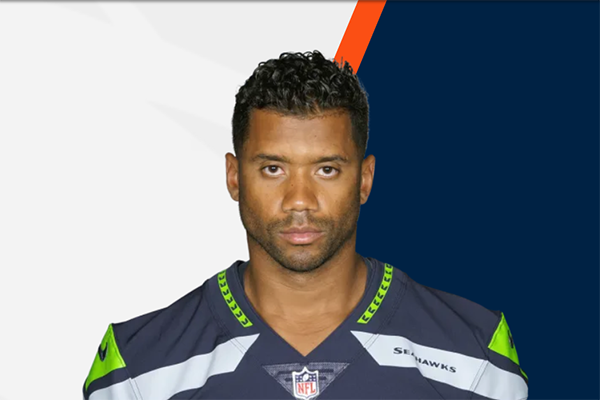 9. John Elway
Net Worth: $145 Million
John Elway, renowned for his quarterback prowess with the Denver Broncos, transitioned into a successful front-office career. His shrewd decisions as the Broncos' general manager contributed to the team's success and furthered his financial prosperity.
8. Eli Manning
Net Worth: $150 Million
Eli Manning, following in the footsteps of his father Archie, achieved Super Bowl success and financial prosperity. His numerous endorsement deals, including partnerships with major brands, coupled with strategic investments, have established him as one of the NFL's wealthiest retired players.
Read more: How to Bet on the Super Bowl
7. Drew Brees
Net Worth: $160 Million
Drew Brees, another iconic quarterback, seamlessly transitioned from the football field to entrepreneurship. Beyond his success with the New Orleans Saints, Brees became a franchisee for multiple Jimmy John's locations and made strategic investments across various industries, cementing his place among the NFL's financial elite.
6. Tom Brady
Net Worth: $200 Million (and counting)
Tom Brady, often hailed as the greatest quarterback in NFL history, continues to dominate both on and off the field. While he extends his illustrious playing career, Brady's TB12 brand and a multitude of endorsements contribute to his ever-growing wealth, positioning him among the richest active NFL players.
5. Steve Young
Net Worth: $200 Million
Steve Young, celebrated for his time as the San Francisco 49ers' quarterback, skillfully transitioned from the field to the world of finance. His involvement in private equity and various business ventures has yielded remarkable financial success, solidifying his status among the NFL's wealthiest retirees.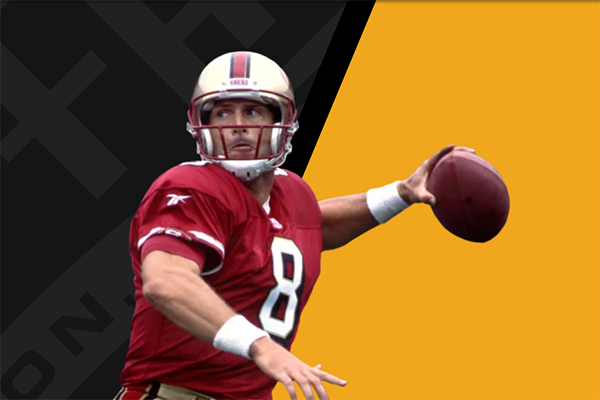 4. John Madden
Net Worth: $200 Million
John Madden's contributions to football extend far beyond coaching. As a beloved broadcaster and the namesake of the iconic Madden NFL video game franchise, he's left an indelible mark on the sport and the gaming industry. His wealth, bolstered by the ongoing success of the Madden franchise, is a testament to his enduring legacy.
3. Peyton Manning
Net Worth: $250 Million
Peyton Manning's name is synonymous with football excellence. His remarkable on-field success was merely the beginning. Manning's business acumen and strategic investments have propelled his net worth to impressive heights, making him one of the NFL's richest figures.
Read more: Top 10 Famous Racehorses in the World
2. Roger Staubach
Net Worth: $600 Million
Roger Staubach, affectionately known as "Captain America," achieved legendary status as the quarterback for the Dallas Cowboys. Beyond his illustrious football career, Staubach's post-retirement journey in real estate investments has proven to be remarkably lucrative, securing his place among the NFL's wealthiest retired players.
1. Jerry Richardson
Net Worth: $2.6 Billion
While not a player, Jerry Richardson merits a place on this list for his profound impact on the NFL. As the founder and former owner of the Carolina Panthers, Richardson's entrepreneurial spirit and vision were instrumental in the league's expansion. His legacy, both on and off the field, continues to be celebrated.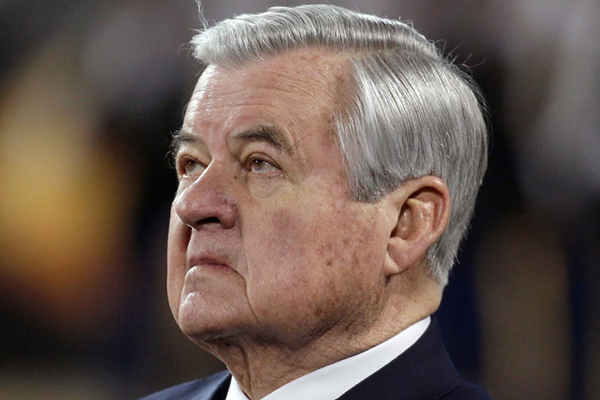 Conclusion
These top 10 richest NFL players have not only left an indelible mark on the field but have also harnessed their fame and financial acumen to build incredible wealth. From Super Bowl victories to astute investments, their journeys from the gridiron to financial success underscore their enduring legacies in the world of professional football. Their stories serve as an inspiration for aspiring athletes and entrepreneurs alike, proving that excellence transcends the boundaries of the football field.
Published: 21 July 2022 10:07