What is The Easiest Sport to Bet On?
What is The Easiest Sport to Bet On?
Last updated Monday, 15/08/2022 11:00 by Hannah Diaz
Sports betting is one of the most entertaining types of betting and is currently one of the most accessible. Sports gamblers have a plethora of gambling options because of the internet's abundance of sports betting sites and daily fantasy leagues. However, not all sports have the same level of complexity regarding betting.
Whether you're seeking a new method to invest your money or simply love the excitement of making bets, there are a few things that every newcomer should be aware of before venturing into this field. One essential consideration is how much you can win - and which sport will give you the highest chance of success.
Whatever sport you choose, there appears to be a consensus in the gambling world about which sports are worth betting on. Today's article will discuss the top three sports you may easily bet on and win. Read the entire article to learn about the art of prediction. It will assist you in entering sports betting and making sound decisions about winning the game.
What's the Easiest Sport to Bet On?
There are several reasons why one choice may be regarded among the easiest sports to bet on, and we'll go over some of the intricacies of what makes the best sports for betting. For the time being, we will claim that all of our considerations boil down to one we believe you will like the best. With that in mind, we've compiled a list of the top six sports to bet on.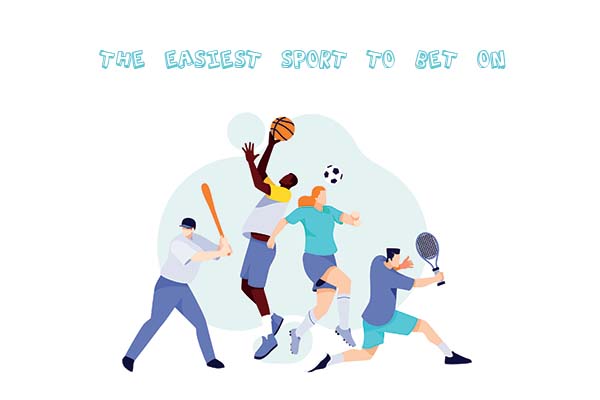 NFL Football – Most Accessible Sport to Bet On
Football betting reigns supreme in the United States, with more bets placed on NFL games than on any other major American sport. So, if you want to wager on a sport without putting in too much effort, you should probably check into NFL betting. That is because most online sportsbooks place a strong focus on NFL betting.
Bets on NFL football games span from the standard money line and point spread wagers to more exotic futures and prop bets, with the most straightforward wagers being the most accessible. For example, basketball parlay bets are not available at Delaware lottery merchants, but you may get a complex sequence of NFL parlay tickets right there where you buy your Powerball and Keno tickets.
In addition, NFL football is not only one of the most popular modern sports but also has tremendous profit potential. While some believe football is unexpected, the contrary is usually true.
In the NFL, big underdogs seldom upset the favorites, making it simpler for sports bettors to win. However, while betting on the heavy favorite moneylines is safe, it does not always result in significant gains. It's worth noting that upsets occur in many sports, but it's simpler to restrict betting on these games than on others.
Another element that helps potential football bettors is that the betting public likes betting on the NFL. As it turns out, most gamblers aren't very good at betting, which causes line changes that clever bettors may exploit.
MLB Baseball – Best Sport for Beginning Sports Bettors
Baseball betting can be a suitable choice for genuine newbies to sports betting, particularly those who are unfamiliar with point spreads. The MLB run line is unique in that it is nearly 100 percent consistent across every game of the season, similar to a set point spread.
Baseball betting is simplified by more than just the run line. Baseball betting rewards fandom, knowledge of the game, and baseball experience more than any other major US sport. If you understand the game's patterns and the ups and downs of its seemingly lengthy season, you may be able to gain an advantage over the bookmakers.
Baseball betting trends are simpler to use; you may virtually blindly bet on underdogs (particularly home dogs) and generate a profit. Betting against the public is also more consistently profitable in baseball, maybe due to the large number of games played each week or to the psychology of the herd believing a team's next outcome would be the same as their last one.
Baseball's run line gives a positive line for favored teams (due to the perceived difficulty of winning by two or more runs), making it an obvious option for advantage bettors. It's not often in sports that you can make money betting on a team that is favored to win. Baseball betting is notorious for this.
In addition, baseball may be rewarding for keen sports bettors if they use the appropriate betting technique. Baseball has the most advanced statistical analysis of any sport. So, if you enjoy crunching numbers, baseball could be your best choice.
Combat Sports
Almost all fighting sports are suitable for beginning your betting operations. Mixed martial arts, Muay Thai, and other combat sports have several betting opportunities with favorable odds. You don't need to spend a lot of time watching and analyzing the matches to perform your homework, and you may put some sports bets without knowing much about the entire league of fighters.
We notice that combat sports are not for everyone, but they are so simple to learn that we had to include them in our list of the simplest sports to bet on.
Combat sports have witnessed a significant increase in betting in the recent decade. It mostly has to do with the promotional character of the sport. However, the simplicity of the regulations in fighting sports also had a role. After all, the judge physically reveals to you who won the battle if both competitors are still standing.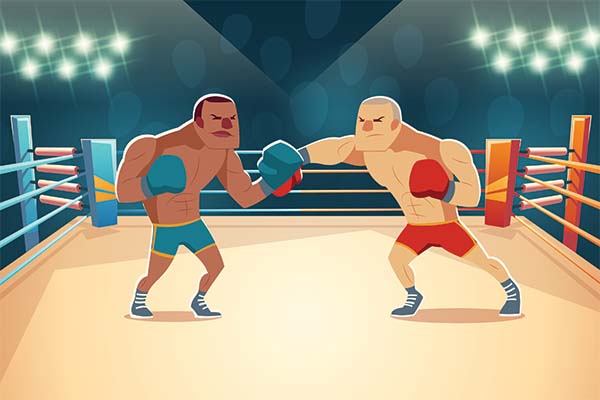 Even popular fighting sports like MMA have fewer betting markets than tennis, making them easier to grasp from a betting standpoint.
However, one factor that will most likely prevent you from learning combat sports is the fact that they are not as widely available as other possibilities. Gamblers sometimes have to wait for key occurrences to become acquainted with the game.
Tennis
Tennis entered our list for the simplicity of the regulations as well as the betting markets. The game rules are simple, so you won't have to spend too much time learning them.
Furthermore, the number of betting markets for tennis is not quite as large as for big sports. There is an excellent balance between the number of marketplaces available and their simplicity.
Another advantage for all newcomers to the sport is that it is available virtually all year round. There are no extended pauses between seasons. The sport is also widely broadcast, both on television and through live streams provided by bookies, so you'll have plenty of opportunities to acquire a feel for the game and find betting opportunities.
Tennis may not be the most popular sport to wager on, but it is one of the most profitable. Winning large in tennis requires betting a lot of money. Although there are fewer events throughout the year, the ones that do exist provide gamblers with an extremely great chance of winning large.
It is no secret that elite players such as Rafael Nadal, Daniil Medvedev, Alexander Zverev, and Novak Djokovic dominate the sport. Placing bets on these individuals early in a tournament will be some of the simplest bets you'll ever make; just make sure you stake big money if you want to win big.
Tennis betting requires large bets since the chances are quite low. And, as you can expect, the bookies reduce the odds significantly due to the predictability of many of the game results.
College Basketball – Easiest Sport for Beating the Book
If you avoid betting on things like holiday tournaments, a challenging and out-of-the-ordinary multi-day run of games for college-age athletes still growing into their bodies, you may earn a nice profit in the NCAA basketball market without putting in too much effort.
D1 basketball is played by around 360 schools, albeit not all at the level that attracts interest from Vegas. There are over 250 NCAA basketball teams that compete in games covered by the books. There are often as many as 500 lined games to pick from. That implies oddsmakers will have to do a lot more work.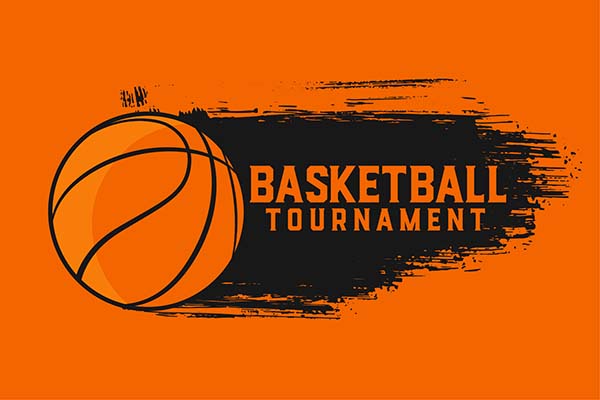 The majority of those 500 games are non-conference matches or games in small markets involving teams with no chance of making the NCAA tournament. In other words, the majority of collegiate basketball-lined games provide some value.
Newcomers to sports betting should start with non-conference NCAA basketball, especially games against unranked teams or smaller institutions with little national exposure.
Strategies such as fading the betting public perform especially well in these small markets since the betting public almost always makes chalk choices, and you may benefit from old-fashioned contrarian sports betting.
Betting on non-conference and small market college basketball is the simplest way to beat the book since there are so many games, so many soft lines, and you can get a taste of all the usual sports bets without getting hammered by the book every day.
Conclusion
There are several sports that are simple to wager on. The idea is to choose one with few variables, is popular, is simple to grasp, has decent chances, and most importantly, thrills you. At the end of the day, you must choose what works best for you based on your requirements.
If you're betting for enjoyment, our first piece of advice is to place little bets and enjoy the events without thinking about the money. Sports betting is only enjoyable if you do not lose a lot of money. On the other hand, if you want to supplement your income through sports betting, you must accept that you will not bet for enjoyment the majority of the time.
Before you place any wagers, make sure you do your homework. You will do research to locate the finest value bets in order to increase your bottom line. This is the key to utilizing the easiest sports for betting to gain more money.
Published: 15 August 2022 11:00